Aw.  This lunch didn't turn out quite as I hoped, but it was still pretty tasty.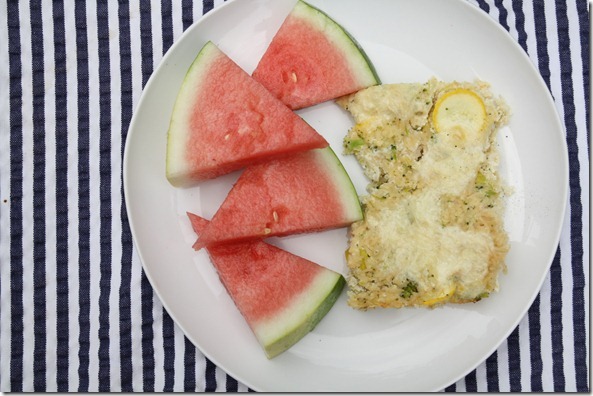 I was aiming for gooey casserole but ended up with crumbly casserole.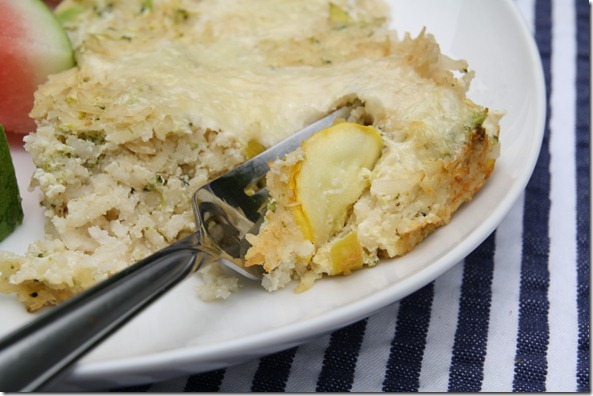 In the mix: brown rice, ricotta cheese, yellow squash, leeks, broccoli, nutritional yeast, egg, and milk.  Topped with Havarti cheese.  I think the problem was the ricotta cheese – just not gooey enough.  Still a good flavor combo, though.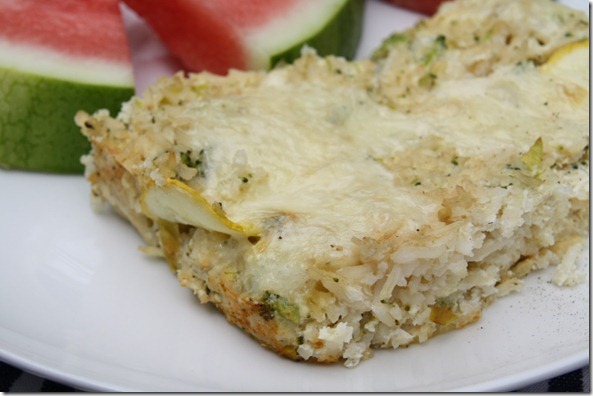 Melon. Melon. MELON!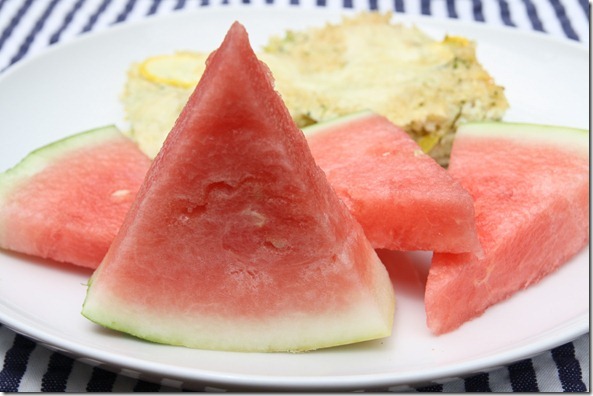 Something to Talk About
I keep a little list of articles and topics that I find interesting and eventually try to repost most to my blog or Facebook page.  However, my list runneth over today!  So here's a ton of randomness.  I'm sure we'll find something to talk about!
Space Invaders: Why You Should Never, Ever Use Two Spaces After a Period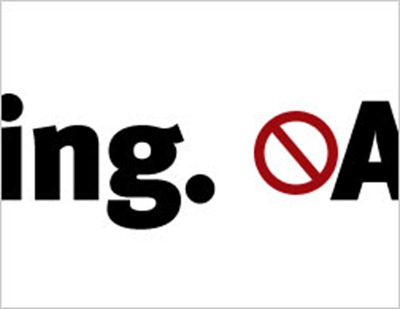 First of all, who remembers the computer game Space Invaders?  So much awesomeness.  Anyways, see what I did right there?  Yup.  Two spaces after my punctuation.  That's what I learned was 'correct' – and despite this articles very well argued point, I'm standing by my point (hahaha).  So – what do you think?  One space or two?
The Original Girls on the Run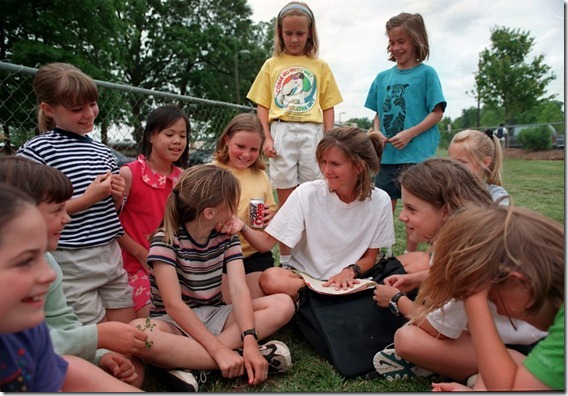 I thought fellow GOTR coaches would LOVE this picture – it's from 1997 and shows Molly Barker, then 36, with the original 13 GOTR girls. I looked at this picture for a long, long time.  It's funny how you can look back on a photograph with the power of hindsight and realize what a big deal a particular moment was – who would have ever predicted that Molly's program would expand to serve over 1/4 a million girls?  Also, I love this picture because I think a lot of us feel like if we don't have it 'figured out' in our 20s, we never will.  Molly didn't find her career calling until she was 36 – and look where she took it from there.
Energy Efficiency Kit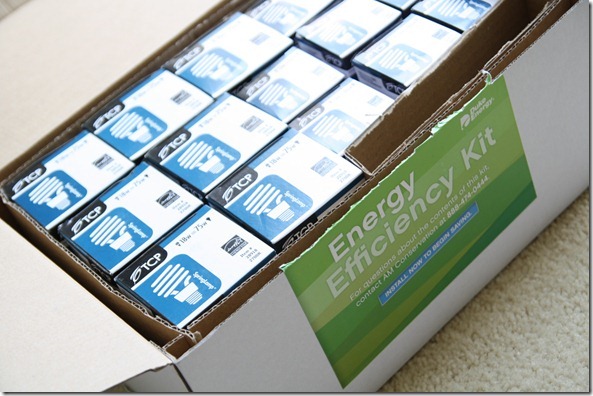 If you're a Duke Energy customer, you can get a FREE box of Compact Fluorescent Light (CFL) bulbs by doing a Home Energy House Call.  Heck, I saved probably $20 on the bulbs alone, not to mention the savings in my energy bill.  How sweet is that?
Splish Suits
Rae told me about this great website – Splish – which sells fun fitness and regular bathing suits. They sell "grab bags" that range from $17.50 to $35 – you pick the style and size, they pick the print.  And the prints are AWESOME.  I especially love the Tiger Stripe suit, the Kitty suit, the Fast Bunny suit, the All Business suit, and the Super Woman suit.  I will 100% be buying one of these post-baby.  It would make swimming laps SO MUCH MORE FUN.
Dear Prudence
Y'all know I love a good advice column, but the first letter on Monday's Dear Prudence takes the vegan cake.  It's from a Grandma who fed her (vegan) granddaughter meat and cheese, and when the daughter-in-law freaked out, Grammie called Child Protective Services to report her horrendous vegan neglect.  Now, she can't understand why CPS isn't acting.  I kid you not.  Read and feel thankful that, no matter how crazy your family is, they hopefully aren't that nutso.  Hopefully.
Aaaand discuss.  One space or two?  GOTR love and affection?  Sweet bathing suits?  And overbearing grandparents?  Go!