What are you reading right now?  I'm reading Leading at the Edge (one of the contributors, Jillian, is a blog reader and thought I might like it).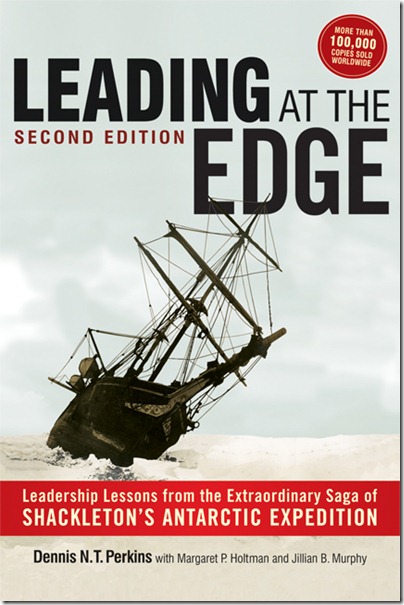 Plot summary from Amazon: "Stranded in the frozen Antarctic sea for nearly two years, Sir Ernest Shackleton and his team of 27 polar explorers endured extreme temperatures, hazardous ice, dwindling food, and complete isolation. Despite these seemingly insurmountable obstacles, the group remained cohesive, congenial, and mercifully alive – a fact that speaks not just to luck but to an unparalleled feat of leadership. Drawing on this amazing story, "Leading at The Edge" demonstrates the importance of a strong leader in times of adversity, uncertainty, and change. The book reveals 10 timeless leadership lessons that show readers how to: instill optimism while staying grounded in reality; have the courage to step up to risks worth taking; consistently reinforce the team message; set a personal example; find something to celebrate and something to laugh about; and, never give up."
It's very different than most of the books that I've been reading lately (thank God, I need a break from boobie talk) but very interesting!  It's definitely a great book for anyone in a leadership position.  I'm attempting to enact some of the philosophies on the dogs.

They still aren't listening to me.  Either I'm a crap leader or they're horrible listeners…
Lead me to breakfast!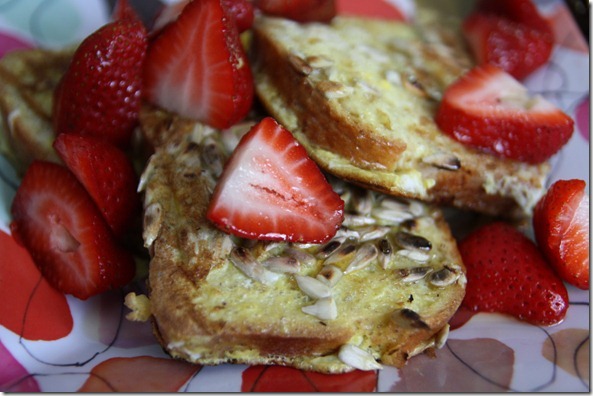 This was one of those OMG-this-is-so-tasty-that-I'm-going-to-eat-it-in-one-breath breakfasts.  Instead of plain old French toast, I sprinkled some sunflower seeds on the wet side while the first side was cookin' on the griddle.  The result? Amazing.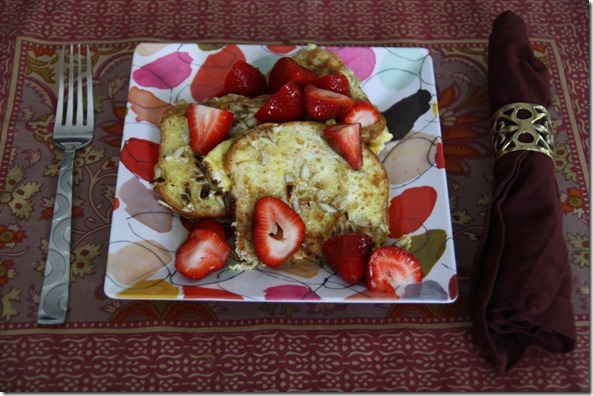 Especially with strawberries and syrup.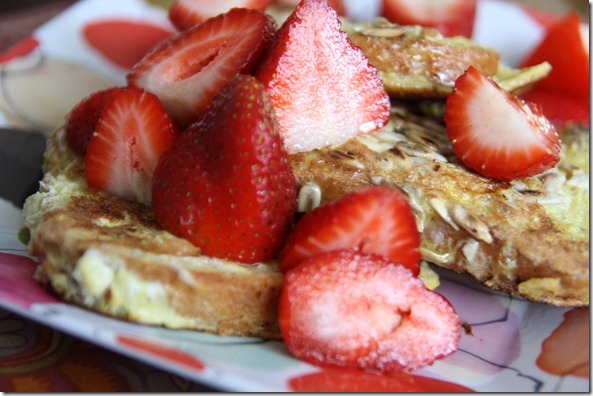 So – what are you reading right now?