34 weeks pregnant and still swimming!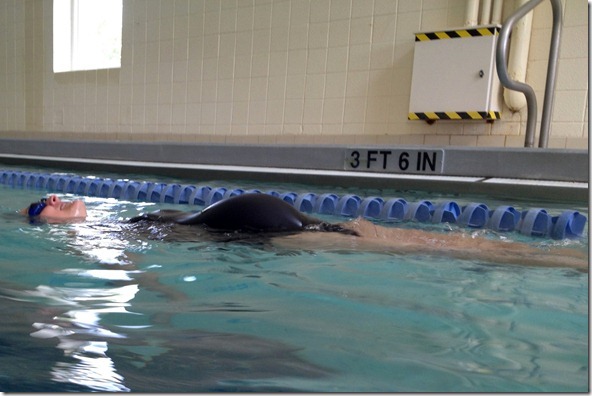 Like an island rising out of the sea, I tell ya.
DadHTP and I hit the pool for a workout.  So glad to finally have a swim buddy – besides the one in my belly, of course.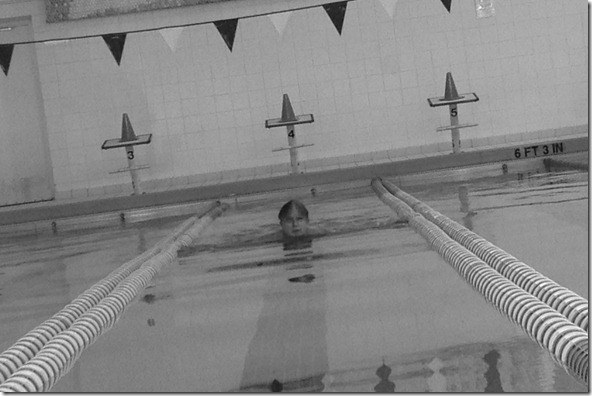 It is amusing to swim with Dad because he doesn't count laps.  Amusing because I am counting obsessed.  After all, there's little to do in the pool besides think and count.  Dad lets me count and then subtracts a lap or two since he's a newer swimmer and a bit slower. It… would… drive… me… crazy not to know 'my' distance.  I don't think I've ever swam and not counted laps; just like I'm pretty sure I've never ran and had no clue what distance I was running – I at least know a ballpark figure.
One thing that really gets my swimsuit in a wad is when I miscount or start doubting my count. As like, "I think this is lap 13 but it could be lap 12…"  I then feel compelled to assume it's the lower number because I don't want to shortchange myself.
Anyway – I'm 100% sure that I swam 0.5 a mile today.

It was a good swim, too.  I felt fast and strong.  My recommitment to the pool is definitely paying off!
This snack was a failure – I took one sip and realized that the almond milk was off (can almond milk even go off?).  Ate a banana instead.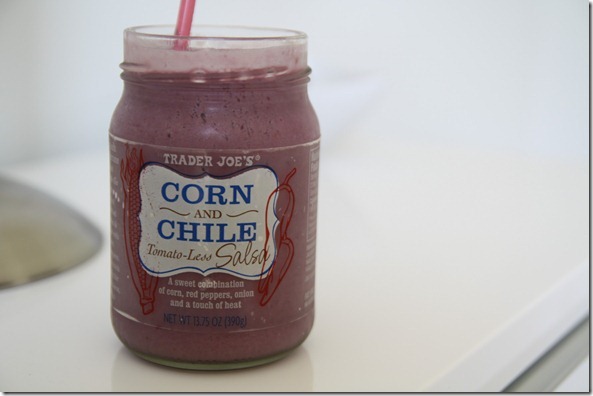 And lunch was, quite possibly, the best meal ever.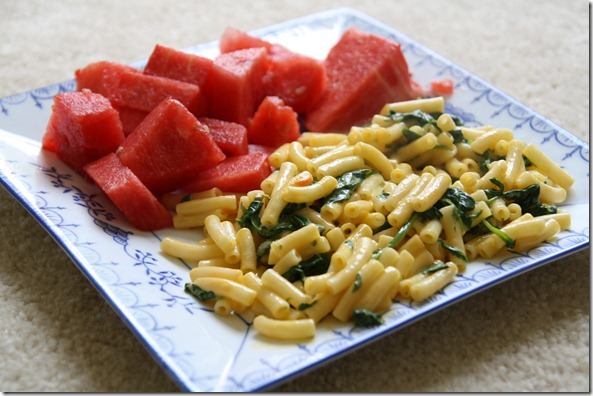 A ton of watermelon and a bunch of gluten-free mac and cheese (with spinach mixed in).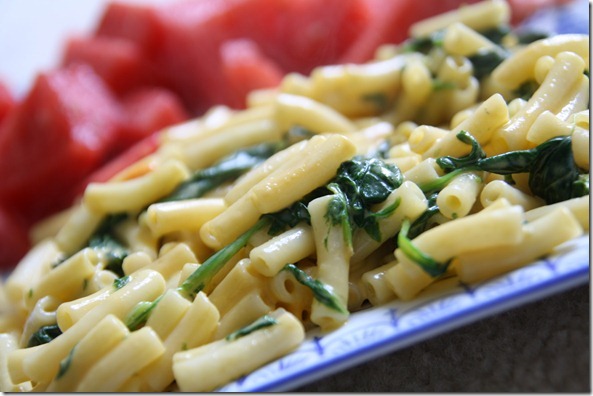 My question to you is…
Are you a fan of counting during workouts?  Laps, sit-ups, miles, time?  What do you use to keep track? Do you count anything unusual?  I used to count street lights in the final mile of my long runs when I lived in Orlando – the home stretch had five lights!