I woke up on the wrong side of bed.  Metaphorically speaking, of course.  There's only one real side for me to get up on, unless I'm planning to crawl over a dog and the Husband.  I'm just a grump today.  And I don't want to be – It's Sunday! It's cloudy and cool out! – but I am.  And my grumpiness makes me feel guilty and self-indulgent, which only perpetuates the cycle (man, I need to give myself a break!).   Maybe cookies will help?
Breakfast in bed, and then I went back to sleep for another two hours.  Apparently caffeine is no match for me today.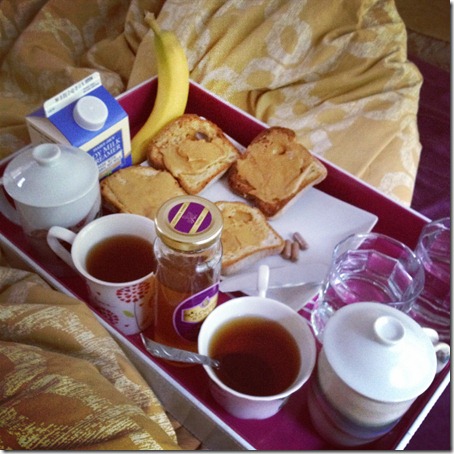 Round 2 – This delicious smoothie.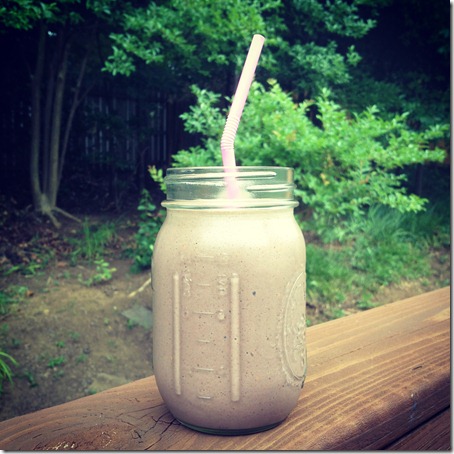 Okay, it looks slightly gray and gross.  But I promise – it was tasty! 
Soy milk
1/2 a banana
Frozen raspberries
Handful raw spinach
Eaten with my breakfast buddy.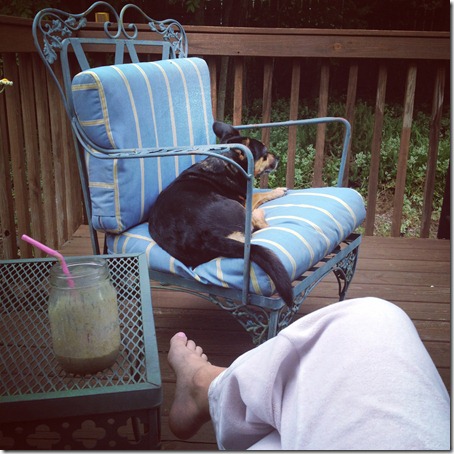 Gonna go turn this frown upside-down.  I'm determined.