I was back in the pool today.  Swam half a mile and every single stroke felt like a battle!  Very tired… but I kept an eye on the old ladies and gents rockin' out water aerobics and found them to be very motivating.  If they can do a 45-minute workout, I can finish a simple swim, right?!
DadHTP met me at the pool, and then we headed back to my house for a patio lunch.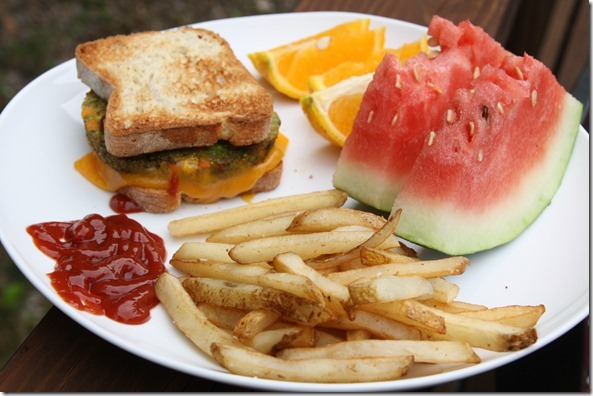 Delicious veggie burger, fries, and a little fruit to balance it all out.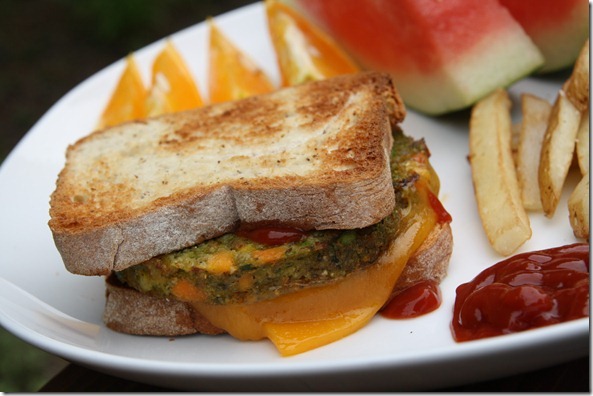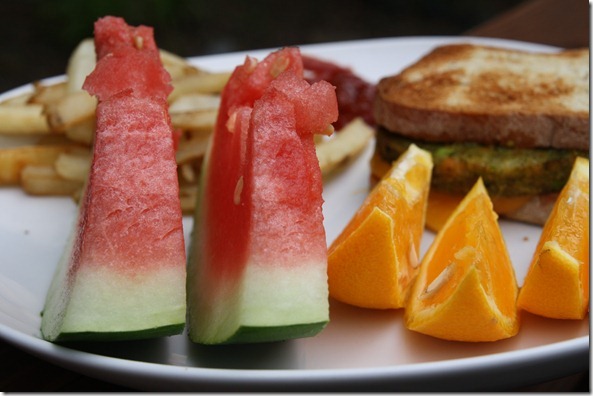 I ended up running a bunch of errands this afternoon and treated myself to another dose of frozen yogurt.  I've decided that Menchie's is vastly superior to our other option, Yoforia.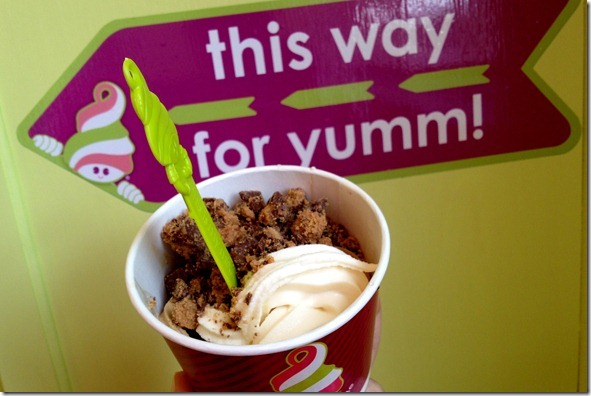 Friday Link Love
This relates to the Gossip Girl Challenge (my personal quest to stop reading celebrity gossip).  I loved this post: Media Obsession with Celebrities' Postpartum Bodies Part of the War on Women.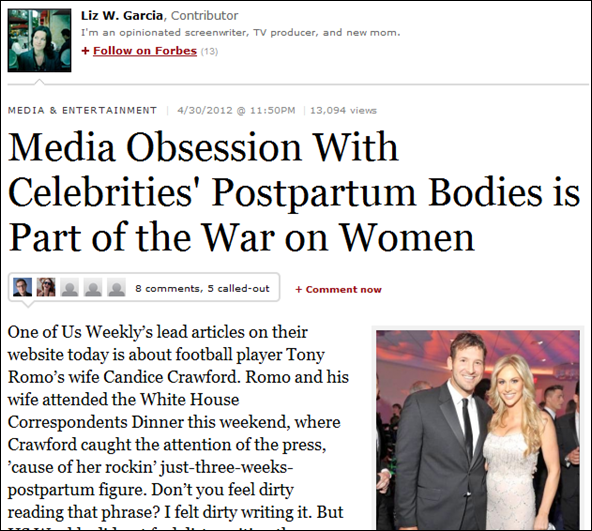 A reader named Sarah sent me a question about workout gear for plus-size women – I posted her question on the Healthy Tipping Point Facebook page and got some amazing responses.  Check it out here.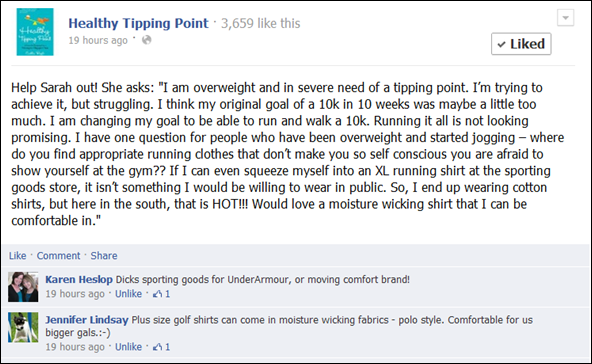 Do you make these five common running mistakes?  RunnersWorld.com's Ask Coach Jenny has a great Q&A up today about the dreaded 'heavy leg' syndrome, including possible causes and cures.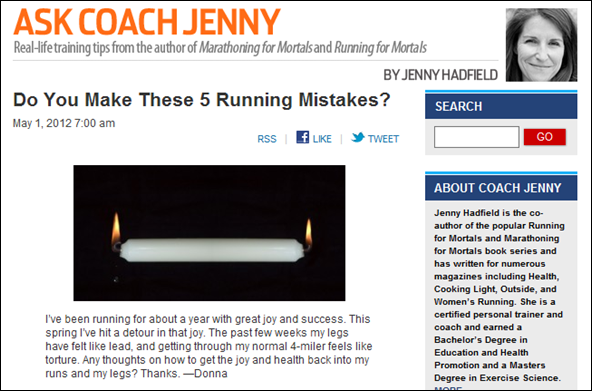 Happy reading! And happy Friday!