Remember when I said that we were going to try to squeeze in as many date nights as possible prior to baby's arrival?  Yeah.  I said that… last night.  And we're back out tonight.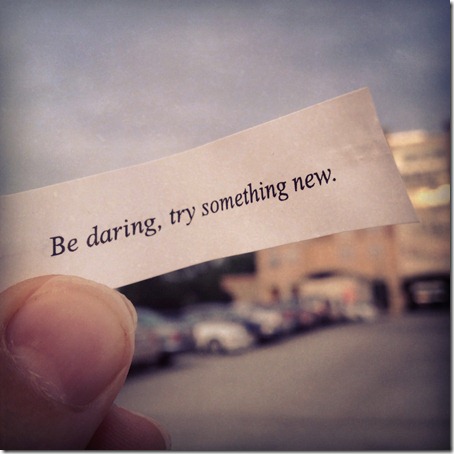 Tonight, we headed out for sushi at my vey favorite sushi restaurant – and quite possibly my favorite Charlotte restaurant – Cowfish.  Cowfish is a hybrid burger / sushi bar (with burgushi, too, which is burger-flavored sushi), but we get the custom vegetarian sushi.  It's perfect.  We had a gift card, too, which is always nice.
By the time we arrived, I was starving.  I hadn't eaten since lunch, and DadHTP and I had hit the pool after work for a hard swim workout.  We normally slack off at the pool – stopping to chat every five laps or so.  He's just getting back into shape, and I'm not trying to kill it during workouts, so that normally works out quite well.  But today, Dad wanted to try to swim our normal distance (we do 900 yards or half a mile) as fast as we could.  It was fun to challenge myself!  Swimming is really the only exercise that I feel 'normal' at still – my body doesn't even feel pregnant in the pool.  Anyway, I pushed as hard as I could and finished in 23 minutes.  Which is actually almost the same as the race pace for this triathlon last summer!  Brush my dang shoulders off. 
Anyway, dinner started off with mixed fries: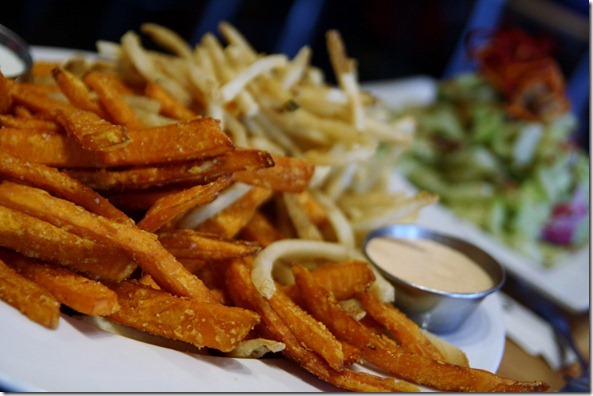 And the Thai cucumber salad.  Never had this before but it was tasty.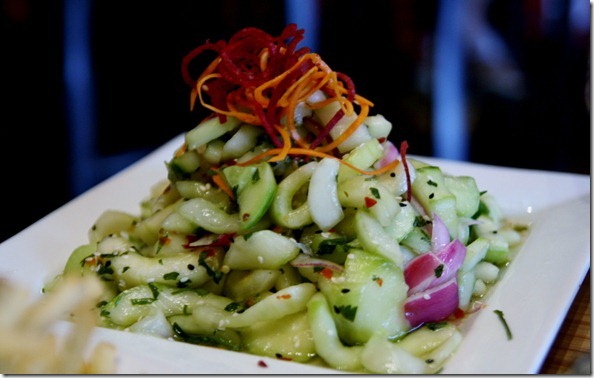 Time for sushi!
My rolls included:  asparagus, tofu, beets, and cream cheese + Thai basil, tofu, and carrots.  Both wrapped in seaweed and brown rice.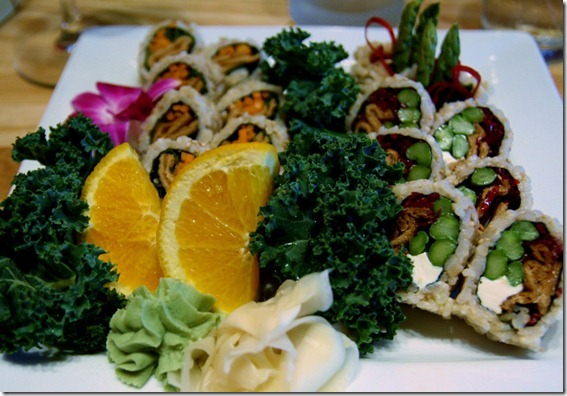 I did not even almost make it through all that sushi.  Leftovers are waitin' for me in the fridge.
How come you are too full for your entrée but never too full for dessert?  I have a theory that I have two restaurant stomachs, one just for crème brûlée.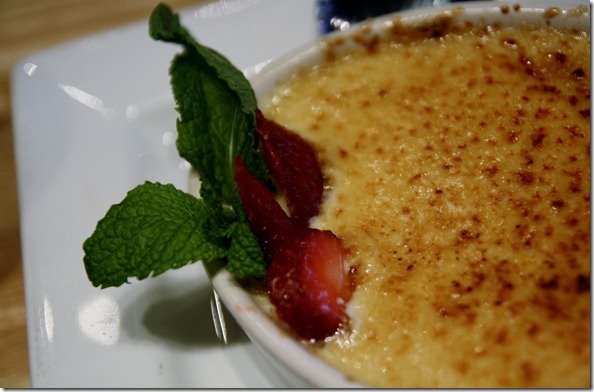 Sushi baby!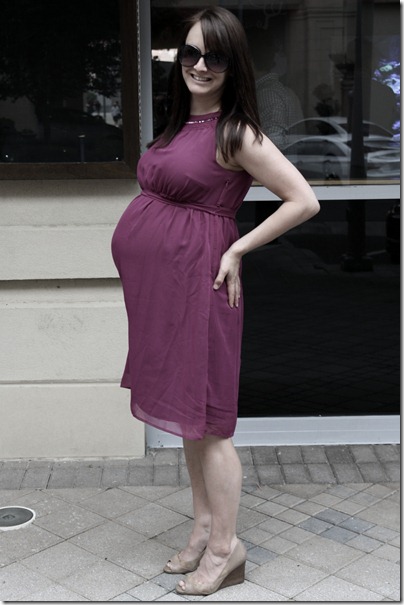 Now you know where I think you can get the best sushi in all of Charlotte, North Carolina.  I thought it would be fun to create a list of the best sushi joints by city.  So – if you love sushi, comment with your city + your favorite sushi restaurant.  Maybe a few of us can find new restaurants to try out!