Look at us – out on a school night!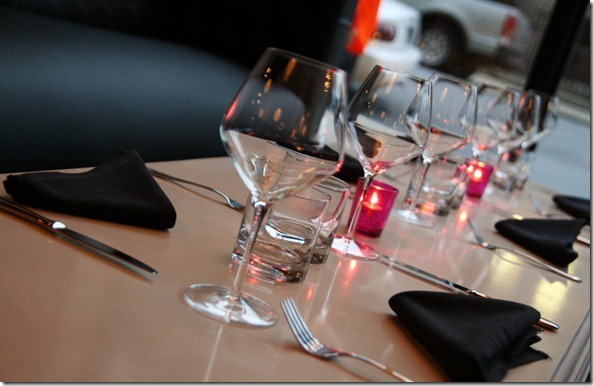 Uptown Charlotte (yes, we call downtown 'Uptown' – not sure why) has a new restaurant – it's called 5 Church.  The restaurant had its grand opening tonight, and the Hus and I were lucky enough to somehow squeeze a complimentary spot on the invite list.
I picked him up from work, and we headed Uptown.  Charlotte has a very beautiful and clean Uptown.  We used to live in Orlando, and that city was the same way.  Clean streets, cute bars, a few sparkling skyscrapers.  It's more movie-set downtown than big-city downtown.  And that's fine by me.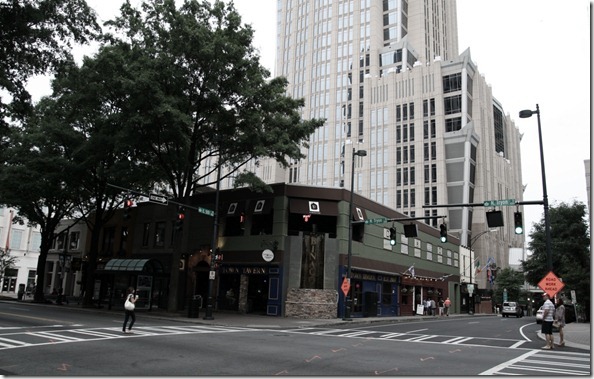 We had some time to kill before our reservation so we got drinks at a little café and did some people watching.
Finally – it was our turn to eat.  Opening night at 5 Church was insanely busy!  A good sign, indeed.
The décor was definitely something to chat about.  Lucite chairs tucked under rustic wooden tables, black chandeliers, tufted black and silver couches, pendant feather lights, and a black ceiling decorated with handwritten book quotations.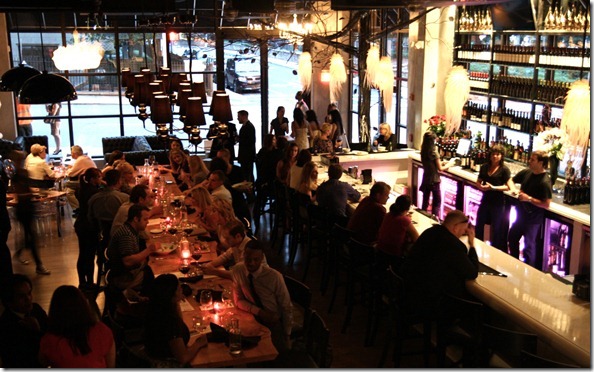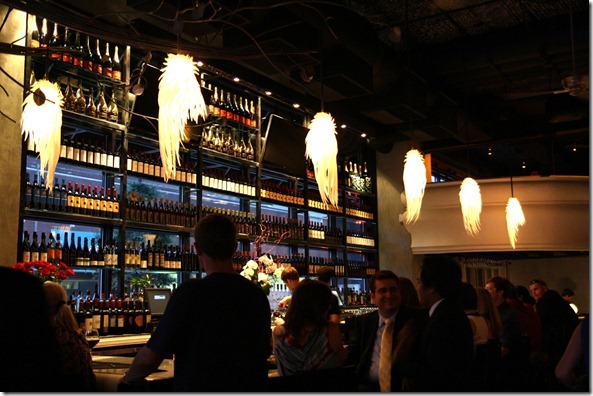 We sat at the long center table – I overheard someone remark that this was very 'New York City.'  Is that true?  I thought it was a cool way to dine, especially since the restaurant transitions to a bar/lounge in the later hours.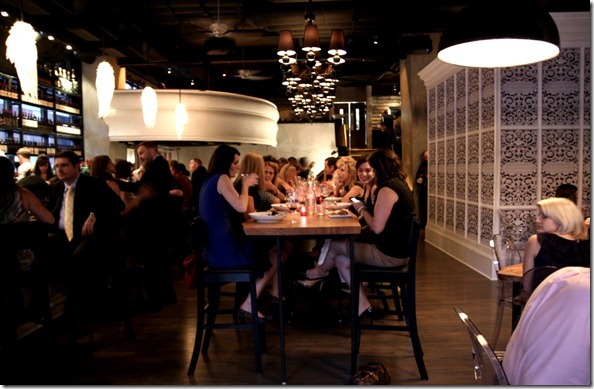 We had a fixed menu, which made selecting our food very easy (I'll take the vegetarian app and the vegetarian entrée, please!).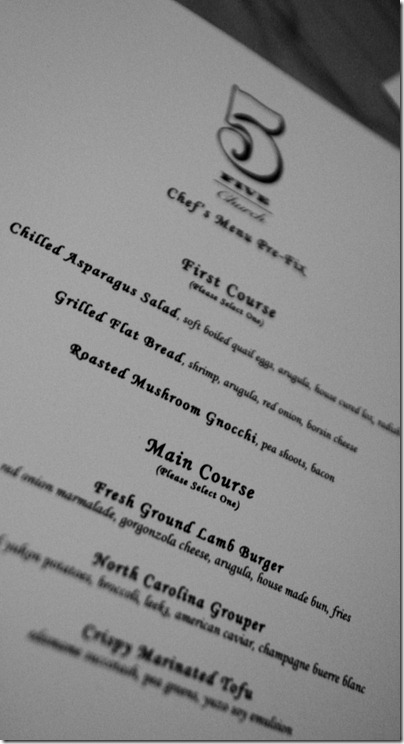 To start, I had the chilled asparagus salad.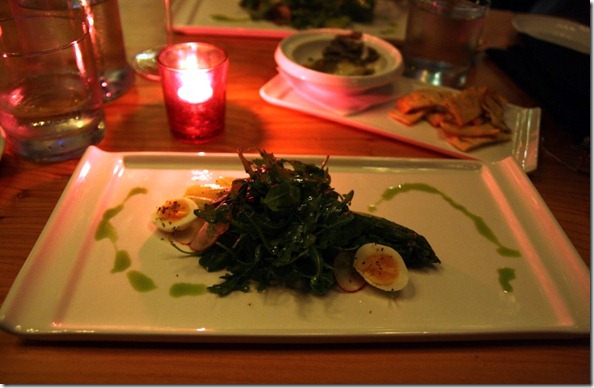 And for the entrée, the marinated tofu.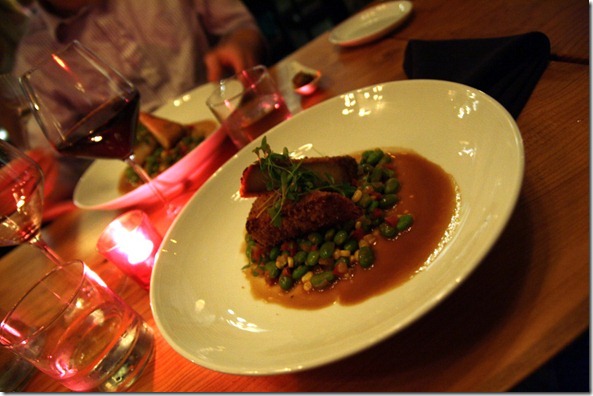 Thoughts?  Especially for such a busy first night, the food was impressive.  The salad was insanely fresh and flavorful.  The tofu was different (which is hard to do), but the succotash underneath the tofu is what really caught my attention.  It included a mix of edamame, corn, and relish, as well as some Asian spices.  Yum.
It was a fun and special night for us – I think we both realize that, with a baby on the way, our chance to spontaneously go out to dinner is on the final countdown (at least for a little while).  We may try to squeeze in as many loud, swanky, and far-too-cool restaurants as we can in the next four weeks or so…