We have today off from the clinic, which is very nice.  We took the day off so we could head over to my in-laws' to celebrate my nephew's birthday – but since that isn't until 2:00, we had the entire morning to relax.  And we wanted to spend our time thrifting.  Y'all know we love to thrift.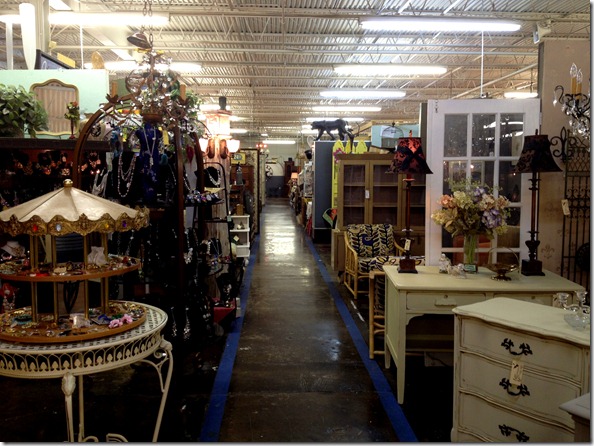 Fellow thrifters, can we please talk about the following phenomenon:  When you have no cash to spare or you live in a too-small apartment, you see millions of things that you would love to buy.  But when you save up your money and have rooms to furnish, all the items are ugly, worn-out, or too pricey.  What gives?!
Can we also talk about this?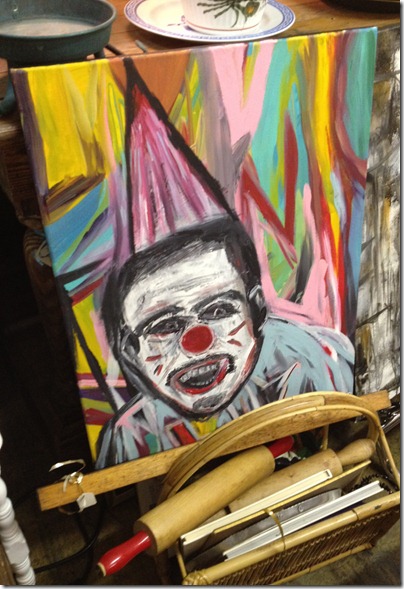 Not trying to be mean, Mr. Devil Clown / Terrifying Birthday Boy, but what… the… heck?  And who would hang this on their wall?!
I did find some pretty things – like this vintage chandelier.  Too bad I'm not looking for a chandelier!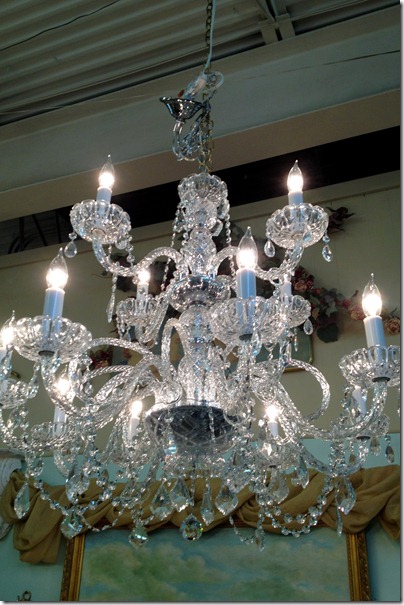 And this white dresser.  Too bad I'm not looking for a dresser!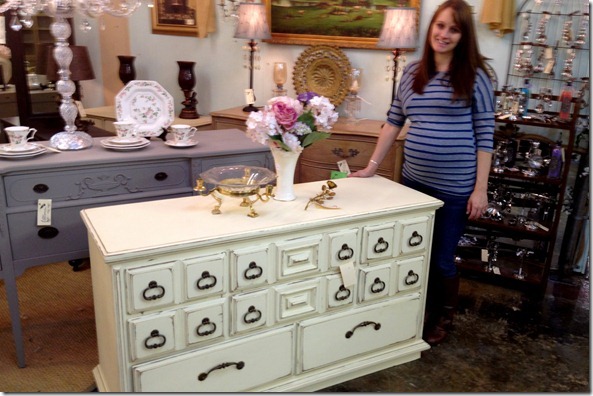 Oh, want to know my super simple secret for knowing where furniture will look 'right' in a space? You know, not too big or too small?  I have the Husband stand against the wall, spread out his arms, and snap a picture on my phone.  Then, he stands in front of the furniture in question and I compare it to the image.  Hah.  I guess I could just bring a tape measure, but let's be real – our garage looks like a tornado whipped through it; I couldn't find the tape measurer if you threatened to force me to buy that clown painting and hang it on the nursery wall.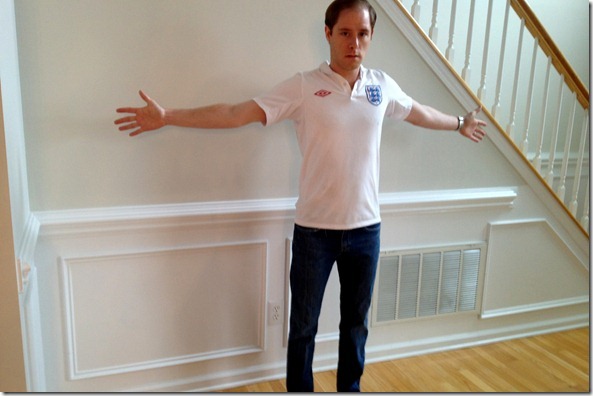 Finally located something nice – it just wasn't a thrift store find.  Pretty, huh?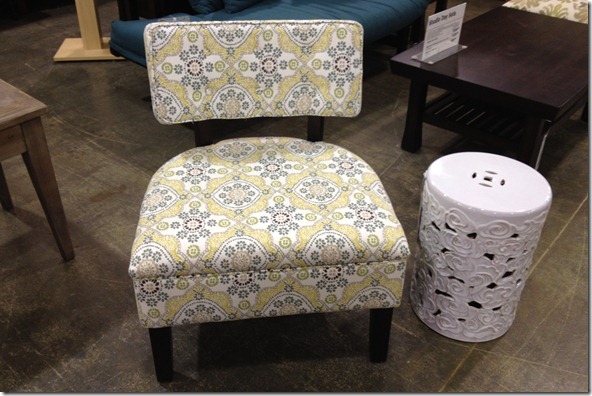 She now resides in my living room!
Eats, Eats, Eats
Pumpkin seeds for shoppin' fuel, and eggs and hummus on rice cakes to hold me over until the late birthday party lunch.
So… did I miss an epic design opportunity with the clown painting?  Should I have scored that chandelier?  I get massive buyer's remorse – not because of what I purchased, but what I left behind!