Hope the Easter bunny made it to your house before stopping by our place…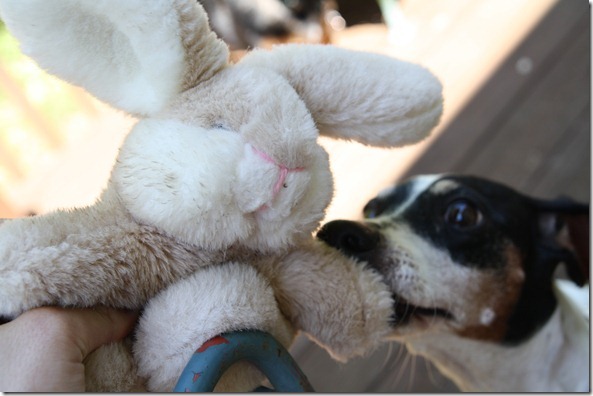 I've come to realize one truth about homeownership:  There are no short chores.  Everything you think will be over with quickly takes three times as long and involves a trip to Home Depot.
Case in point: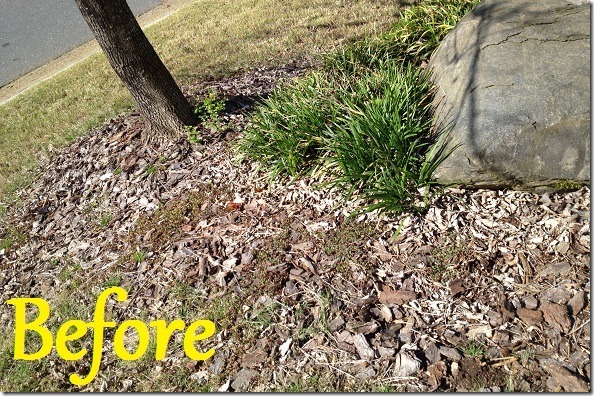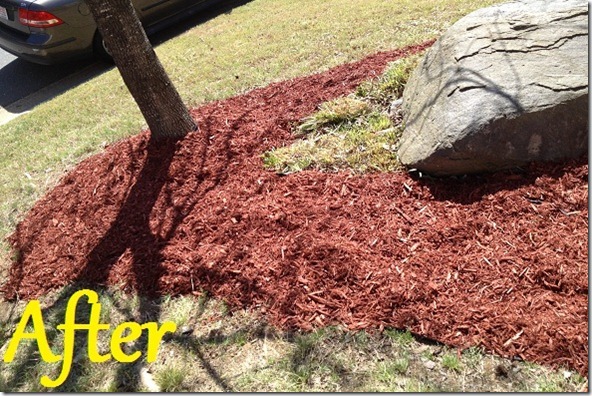 What I thought would be a simple task ended up being a long, sweaty workout of epic gardening portions.  We removed old mulch and pine needles, tore up a lot of monkey grass (I loathe monkey grass), laid down weed barrier, and re-mulched.  And then the Husband mowed and fertilized the grass while I drank pink lemonade. 

Needless to say, I didn't make it to the gym to give it a test-run today.  I got my workout in the front yard.  And walking the aisle of Home Depot.
Refueled with a Think Thin protein bar and watermelon: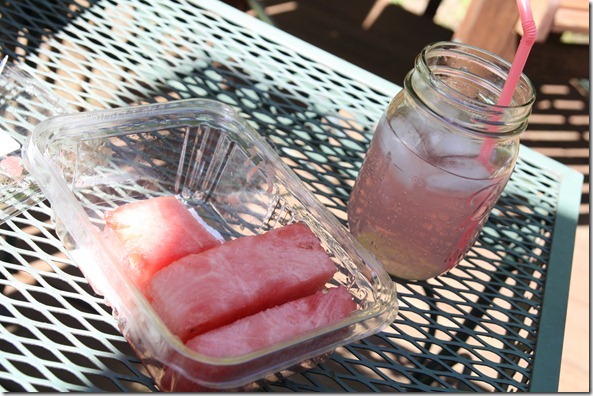 Late lunch: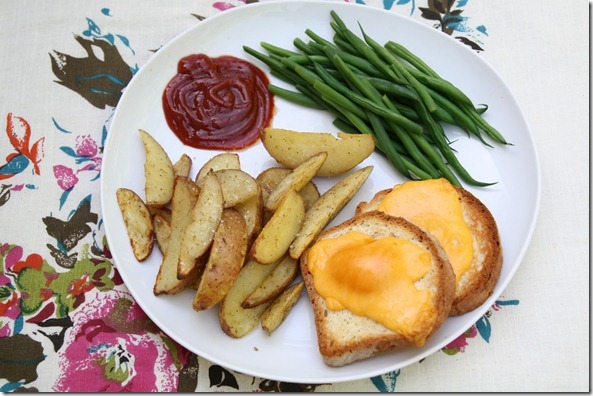 Is there anything better than a warm spring day, melty cheese sandwiches, and a sunny deck?  I think not.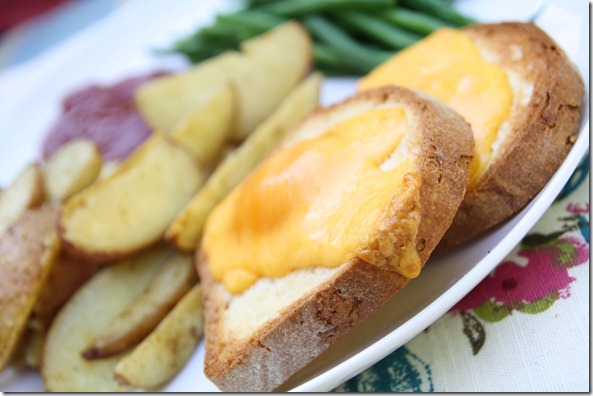 Thought of the Day:
"Spring shows what God can do with a drab and dirty world."