It's a perfect spring morning with Carolina blue skies.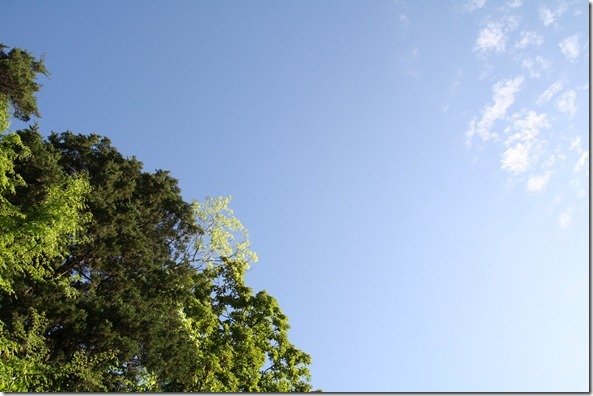 I hope you're having a lovely weekend – our Saturday was great.  After a really crazy two weeks, I desperately needed a physical and mental break.  I made a conscious effort to do (practically) nothing but minor errands, which is difficult when you just moved into a new place a week ago!  I did unpack the very last box, though. 

  I just couldn't resist.
I also scouted out a gym.  I haven't belong to a real gym in a very long time – maybe 2.5 years?  In Orlando, I preferred to run outside in the fall and winter; I rejoined the gym during the spring and summer to get into swim shape for triathlons.  And once we moved to Charlotte, I opted to join the Aquatic Center, which offers a small workout room, instead of the traditional YMCA gyms.  But now we're too far from the Aquatic Center to make membership realistic, so I'm searching for a new gym home.
What do you look for in a gym?  My three non-negotiable are:
Proximity to my home or work (once, I joined a gym 30 minutes from my house but next door to my work – I just went before or after work)

Price (I'm not willing to go higher than $35 or so a month – I know this is expensive for some places and cheap for others!)

Pool access (I would never join a gym without a pool – I love to swim too much!)
The Husband's non-negotiables are cleanliness (which I couldn't care less about), new and nice equipment (same – the treadmills at my old gym were literally held together by duct tape), and proximity to home.  He also really loves it when a place has a sauna and racquetball courts.
Anyway, I think we found a place that fulfills all of our main requirements – and more!  This new gym also offers fitness classes like spin, which I was really excited about.  And they have childcare.  I'm not sure how often we'd leave BabyHTP with the gym childcare, but it's a nice option.  They offered us a one-week pass to check out the facilities, so I'm going to head over later today for a test run. Fingers crossed!
But first – I'm being put to work in the garden.  My job today will be pulling put the pine needle flower beds and replacing it with mulch.  I can do this sitting down, so I'm game. 

Fuel: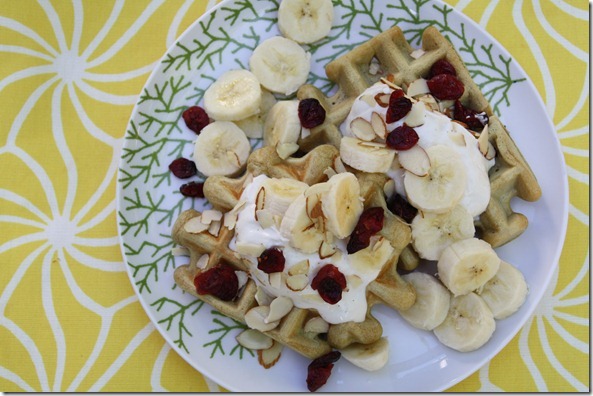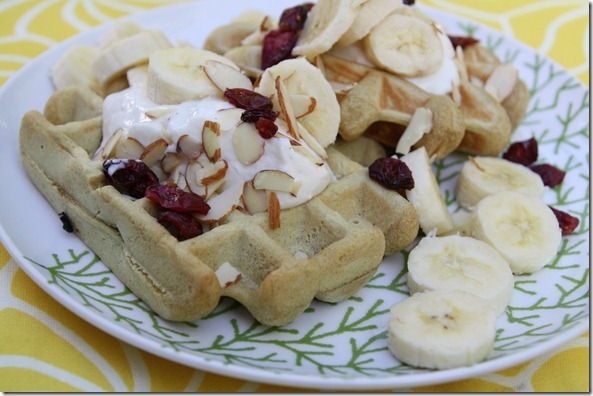 Waaaaaaafles.
With sunflower butter mixed into the batter
Greek yogurt for 'syrup'
Almonds
Cranberries
Banana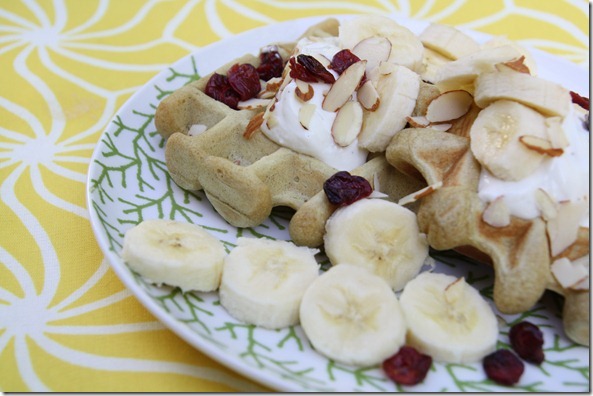 You can never have too much sunflower butter in the batter!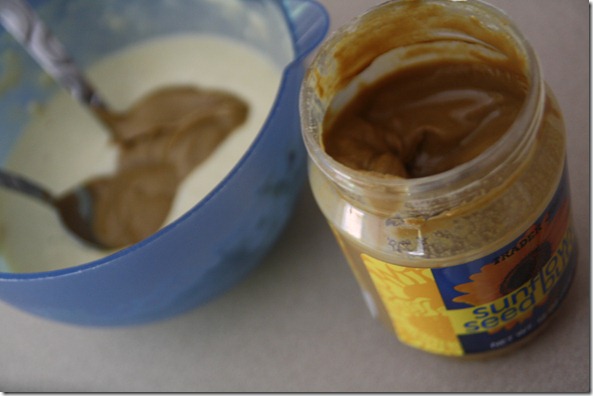 What are your gym non-negotiables?  What things are nice to have?  How much does your gym cost?  Although I don't require class access, I have to say that I am really excited for fitness classes like spin, Pilates, and Body Pump.  Especially with the baby on the way, I think classes will help me maximize my gym time.