You know those Mondays?  When you roll over, hit the alarm, and immediately begin to tear apart your schedule, trying to find a way to eliminate or push back one errand, one meeting, one task?  Yup.  It's one of those Mondays.  I think I have successfully rationalized skipping Bradley Method classes tonight.  We'll see.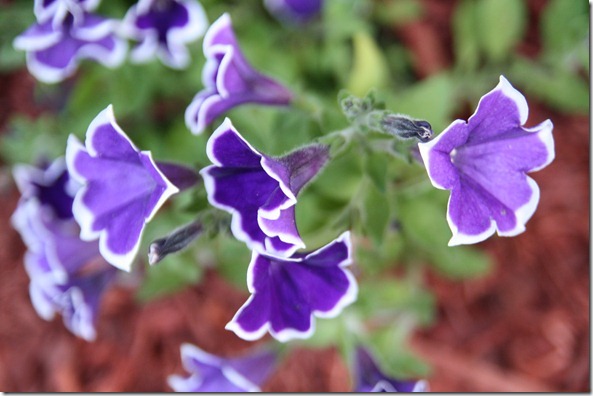 At least the weather is finally cooperating with this.  It's back to being springtime after a serious cold spell.
Grub: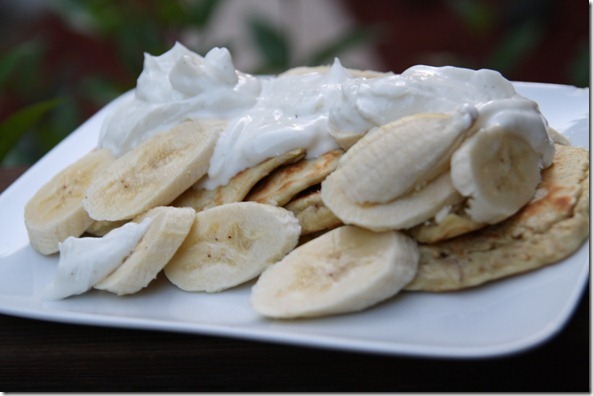 Here's a simple pancake trick (and you know I love pancakes).  If you're running low on mix and are just shy of being able to make a complete batch, add in some uncooked oats.  I did 1 cup mix and 1/2 cup oats for the Husband and I.  The result?  Chewy, thick pancakes.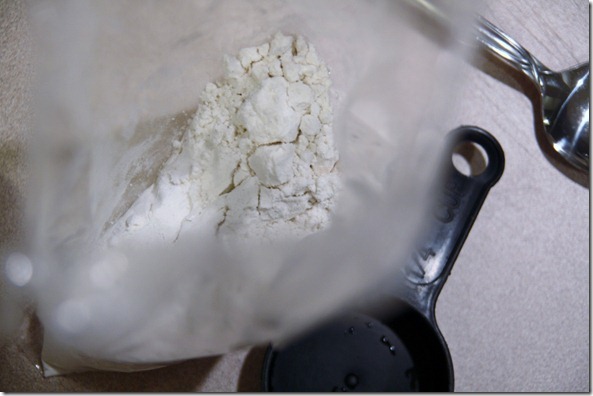 All together now:
Pancakes with oats and sliced almonds
Vanilla Greek yogurt
Banana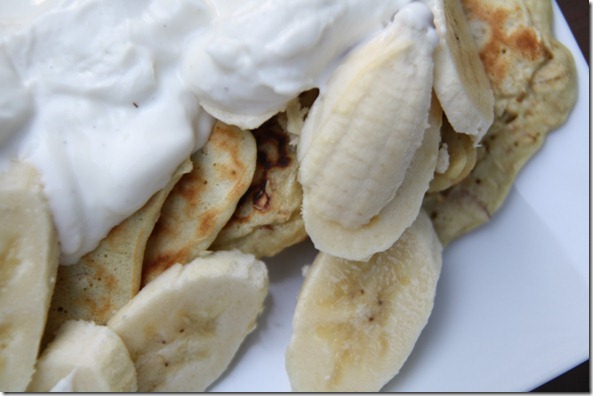 FAQ Mondays
I want to sign up for a race, but I'm not sure how to find one / decide which one to do.  Any thoughts?
Selecting a race can be very confusing, especially if it's your first race.  Of course, the first thing you want to decide is the race distance.  I often look for races that have multiple distance options, so I can 'drop down' if necessary.  For example, once I signed up for a 10K but woke up that morning feeling rather gross, so I decided to just run the 5K instead of blowing off the race altogether (and I set a new personal record in the process!).  There are other things to consider, too, like race terrain, race location, typical weather conditions, and price – racing can be very expensive, but smaller races are usually cheaper.  To find races, check out websites like Active.com and Runningroom.com, as well as the site for your local running store. For more information, check out this oldie but goodie:  How to Select Your Next (or First) Race.
What are you favorite non-blog websites?
I am addicted to Lamebook – a guilty pleasure but so funny.  I also love reading Dear Prudence every Monday and Thursday.  And on Sundays, I race to the computer to catch up on PostSecret.
Do you think personal records ever expire?
My personal opinion is that for self-competition purposes, race records 'refresh' when you enter a new age bracket (varies, but generally 18 – 24, 25 – 29, 30 – 34, 35 – 39, 40 – 44, etc).  Therefore, when I'm 50 and (hopefully) still running long distances, I won't tell people my personal record for the marathon is 4:22 without adding, "…. when I was 26 years old."  I also think you can divide personal records before and after big life events, such as a pregnancy, illness, or serious injury.  That being said, at the very core, I don't believe that personal records ever truly expire… they're yours to keep forever!
How tall are you?
I'm a shortie.   I'm 5 foot 3.5 inches (that half is very important).
Your turn…  How do you choose races, what websites do you love to frequent, and are you a shortie, too? Do records ever expire?