Animal print bump. Grrr-rowl.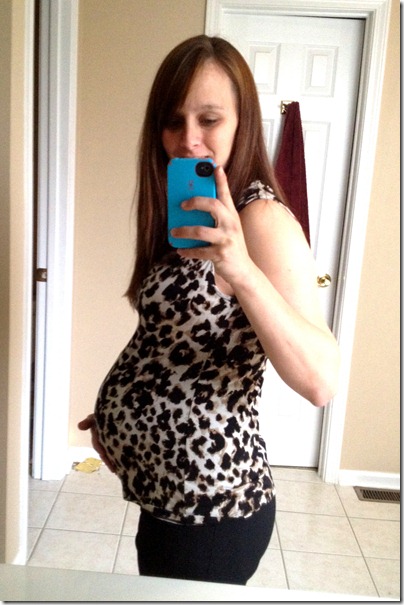 This Wednesday marks 30 weeks of pregnancy. When did that happen?  I feel like I just stared at the positive test yesterday.  One thing that being pregnant has made me realize is how fast time flies – I can't imagine how it will accelerate when Bee is here (that's our nickname for BabyHTP).  It's so clichéd, but it's so true – time is precious.  You blink and half a year is gone. 
Deep Monday musings over.
Commence: Lunch.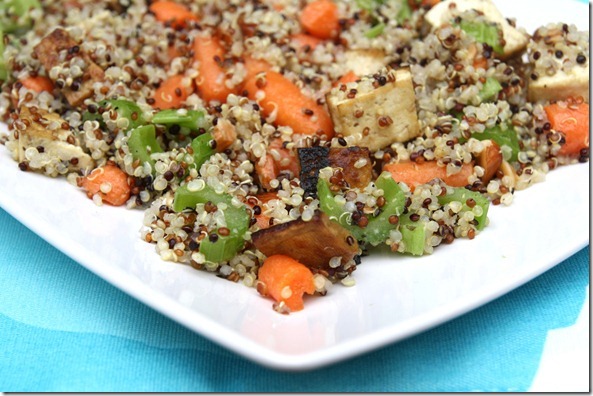 This was a very easy lunch to prep.  Weekday lunches, to me, are all about planning ahead.  Last night, I made extra cast iron tofu, and this morning, I boiled tri-color quinoa while making breakfast.  I chopped up some carrots, almonds, and celery and mixed the whole thing together – plus a generous drizzle of red wine and olive oil salad dressing on top.  Packed it all up and… Tada! Lunch is served.  Totally delicious and healthy… and very, very fast.
And fast is good, seeing how time flies.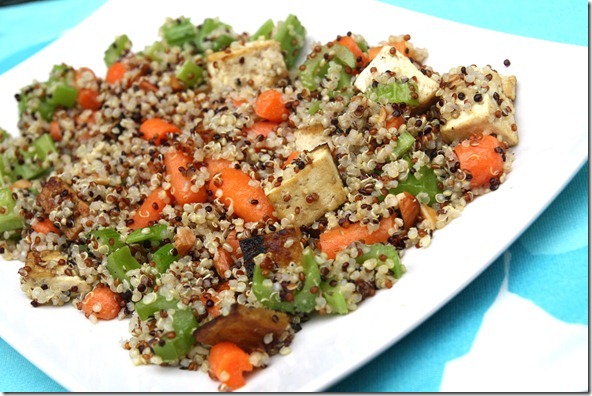 A Sweet Race Breakdown
Anyone run the famous Cherry Blossom 10 Miler this weekend?  My friend did the race and kicked butt – I was pretty impressed by her finishing time (1:25:05).  But I was even more impressed by this nifty race results infographic she was emailed.  It details her overall results, gender results, division results, and more.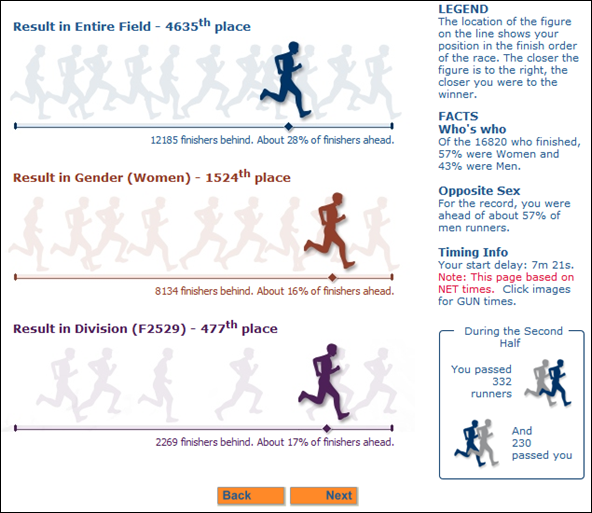 I especially loved reading how many people she passed in the second half (332!) and how many people passed her (230 – good ratio!).  It took her more than 7 minutes to cross the start line after the gun went off – a big-race downer, to be sure – and she beat about 57% of the men.   Another graphic showed where she was on the course when the winner crossed the finish line, as well as where she was on the course when her division winner finished.
Considering the most detailed race data I've ever gotten simply described my gun time, finishing time, overall and division rank, average pace, and some key splits (like the 5K or 15K mark), her graphic sure seemed advanced!
What factoids would you like to know about a race?  I'd love to know stuff like how many times my foot struck the ground, how many negative and positive thoughts I had, and how many times I eyed a potty but decided that peeing wasn't worth losing two minutes of race time.