I have decided that there are two types of people in this world: those who like to assemble IKEA furniture and those who loathe the process.  Guess which type I am?
I love it!  Sure, assembly can drive  you a bit crazy, but there's something soothing about the little cartoon directions.  Just follow it step-by-step and at the end, you have a great reward…
A new guest bed!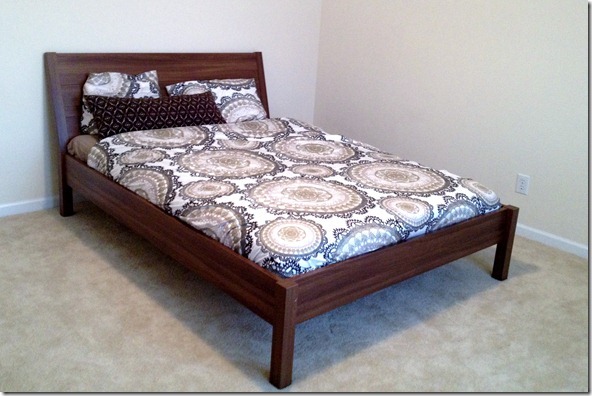 FYI, Maggie is firmly in the "I hate IKEA assembly" camp, but that is probably because she lacks opposable thumbs and finds it difficult to spin an Allen key.  And would rather be eating the nails than hammering them into the wood.
Now you know where I disappeared to yesterday – the IKEA furniture assembly vortex.  I did surface (briefly) for lunch, which featured this yummy gluten-free pizza.  Never seen the Bella Monica brand before, but I sure was craving pizza and booze after a day of moving.  And I should really be satisfying only one of those cravings right now…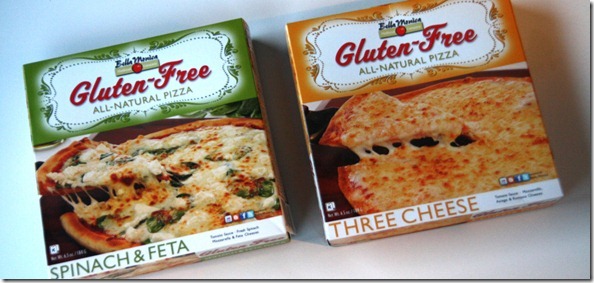 The pizzas were rather small so I ate both for dinner.  The Three Cheese was tastier than the Spinach and Feta, and although I really liked the sauce (sauce is very important on a pizza, isn't it?), I wasn't a huge fan of the gluten-free crust.  I liked the flavor but not the texture.  I'd buy it again, though, because it sure is hard to find a decent gluten-free pizza.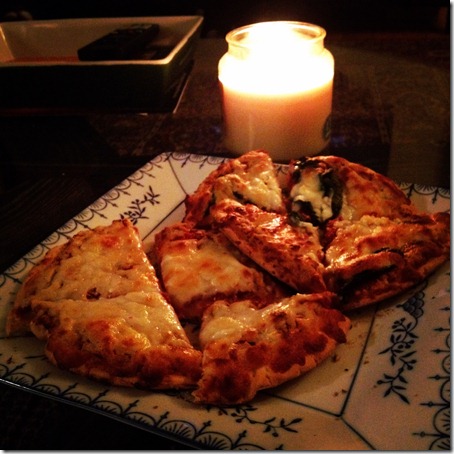 Bet you can predict what my day will entail… more DIY!  We officially move in next Saturday – that seems sooo far away.  So much to do in the meantime (like, um, pack our entire apartment).