Whew.  The painting spree is complete.  The grand finale of the spree was painting the front door, which was previously a weathered dark green.  I really love cheerful, colorful doors, and during the house hunt process, houses got extra points for fun front doors.  So it made sense to upgrade ours ASAP.
My color inspiration was the navy blue door in the movie Notting Hill.  Know what I'm talking about?  It's kind of like this: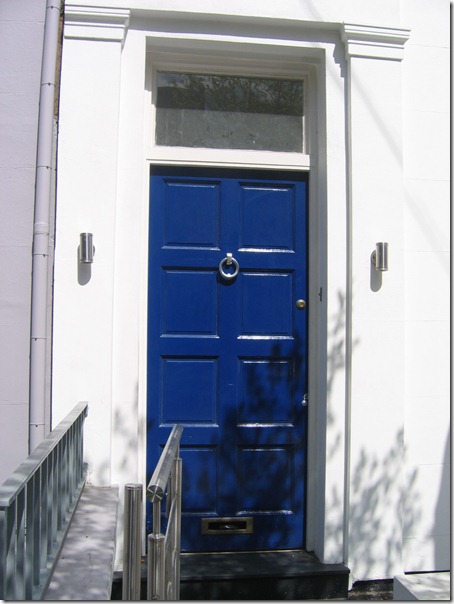 Fun factoid about my marriage:  I can convince Kristien to try nearly anything by putting a British spin on it (he's from the UK and moved to America when he was 16 – yes, he has an accent!).  As in, "Don't you want to eat at that restaurant?  I hear the owner is British," or "I don't know; some people would say those shoes are weird, but I think they are very English."  Or… "Let's paint our front door navy blue.  You know, like in Notting Hill."  Hah.
Anyway, the door looks great.  It's fun to make these little changes… I've always wanted to paint and change hardware in my apartments, but it never made sense to really do it before.  Now we can!
This dinner was fun, too: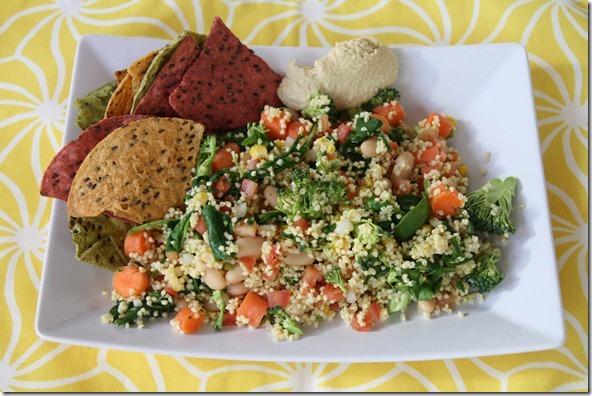 Dinners like this are my very favorite thing to make – and eat – simply because they are so easy, fast, and tasty.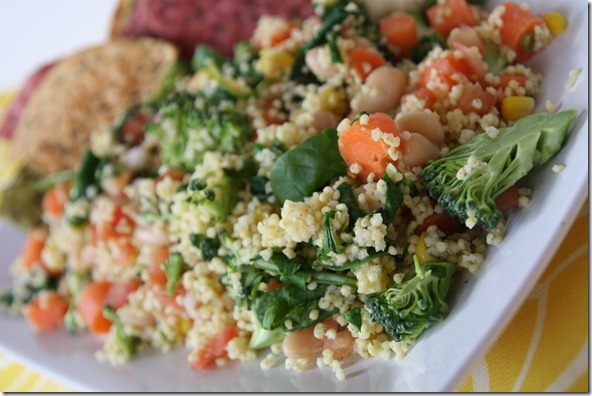 All you need to do is…
Choose and prepare a grain (brown rice, quinoa, millet, cous cous)
Chop fresh veggies (this mix included arugula, spinach, carrots, canned corn, and broccoli)
Add a protein (I mixed in white kidney beans)
Mix in a sauce (I like using salad dressing – like Italian or balsamic – or fresh salsa, as I did in this mix)
With a little hummy and chips.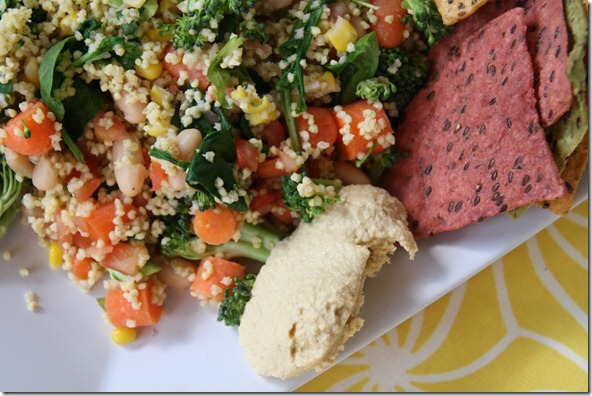 Here's a random question:  What color is your bedroom painted?  (I asked my girls from Girls on the Run this – their rooms are all crazy colors like tangerine, lime green, or purple polka dots!)