My final thoughts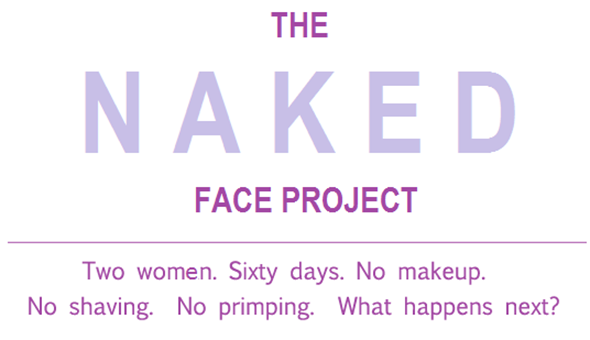 New to this series?  Please check out The Naked Face Project website and my introduction to TNFP to get a complete understanding of the intention behind the Project.
The Naked Face Project is nearing the end – and I must admit that I'm feeling a mixture of sadness, joy, and relief.  It's been an interesting 60 days without makeup, shaving, and primping.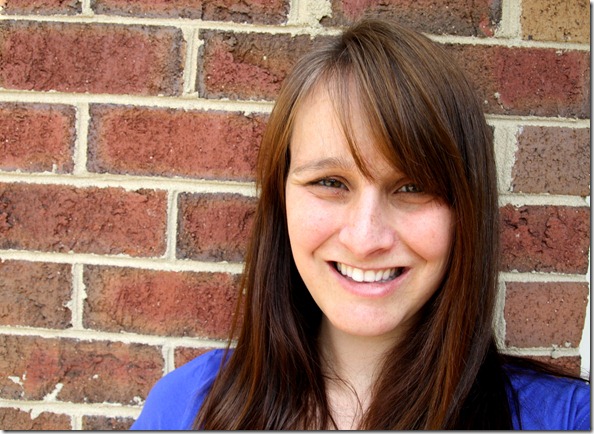 We set out on this mission to discover "what happens next," and I must say that the answer has surprised me.  On one level, what happened next was… well, nothing.  The first few weeks without makeup and shaving were strange and sometimes triggered feelings of self-consciousness, but after a while, I realized that my Naked Face was just… my face.  And my hairy legs were just… my legs.  Life was normal during this experiment.  Life went on. 
But on another level, what happened next was… everything changed.  I cannot fully describe in words what a powerful emotional and spiritual impact The Naked Face Project has had on me.  Giving up my beauty habits for 60 days has made me more open and honest, as well as appreciative of the complexities of being a woman in our society.  I never imagined that something as small as putting down the bronzer and razor would have such a big impact.
Here are some of the things that I have learned about myself as a result of this Project:
The Power of the Everyday:  There is a great deal of power in the things that I choose to do every single day.  I knew this already because of my views on healthy living – small efforts really do add up and make a difference.  But I never considered the impact of other daily actions, like always wearing makeup.  I wore makeup every single day, and as a result, I felt weird or off if I didn't put it on.  What could have simply been a fun or enjoyable primping activity became… handcuffs.  I became tied to my beauty routine simply because I did it every day.  Giving it up freed me from this strange relationship to beauty products, and now, I feel that I'll return to using some products with a more balanced mindset.
Not Everyone Feels the Same:  Well, duh!  I'm so glad that we choose to make The Naked Face Project a public discussion because it really helped me understand different perspectives on beauty habits.  Some women said to me, "I never wore makeup; what's the big deal?"  Others commented, "I would DIE without shaving my legs."  And others, "I don't even get the point of this Project."  We were all raised by different families, in different cities, underwent difference experience, and perhaps lived in different cultures, and as a result, we all have unique views on beauty routines.  That's cool.  That's what makes discussion interesting.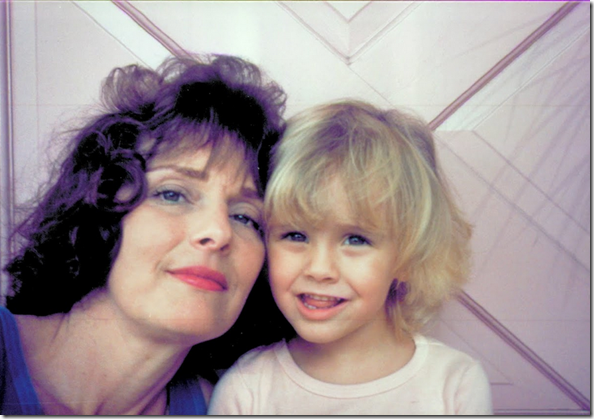 Yes, Appearance is an Asset:

  I entered into this Project wondering what to tell little girls at

Girls on the Run

when they ask me why I say inner beauty is the most important thing but then wear makeup, shave, and dye my hair.  I realize now that when I would just say to the girls, "Inner beauty is the ONLY thing that matters," I was sugarcoating the truth.  In our society, quite frankly, it is not the only thing that matters.  People do care about appearance (although I have learned as a result of this Project that they care less then we think they do).  I still believe that we hold ourselves up to an impossible physical standard, and this isn't right.  But I'm doing a disservice when I tell the girls that what you look like doesn't matter at all – they can see through that lie in their everyday experiences.  The purpose of this Project was to find a deeper and more authentic answer for the girls, which leads me to….
But Appearance is Not Primary:  One thing that I'm taking away from this Project is that we, as a society, has largely fallen into the trap of believing our appearance is our primary asset (or primary downfall).  It's in our own negative self-talk ("I am so ugly, I am so worthless, I need fixing") and it's also been in the language of several interviewers that I've spoken to about the Project (one DJ told me that the Husband is "lying" to me when he says he's cool with the Project). The reality is that we, as individuals, have many, many assets to give the world and – yes – appearance is one of them.  We have kindness, generosity, compassion, intelligence, humor, strength, friendship, love, parenthood, creativity… many, many wonderful assets to give and be valued for.  I do not believe appearance is the primary asset and it's dangerous for me (and the girls) to fall into the trap of believing we're not good enough if we don't wear makeup, dye our hair, have a certain body type, or fulfill some particular expectation of what we should look and act like.
Thus, My Answer Is….:  The next time a little girl asks me why I wear makeup but say that inner beauty is the most important thing, the discussion will go something like this:  "Wearing makeup and shaving your legs when you're older can be very fun.  It can also make you feel extra special or fancy, which is why I sometimes do those things.  Once, I went 60 days without wearing any makeup or shaving anything at all – and 60 days is a long time for many adult women to skip these habits – and I realized that I have to be careful about beauty products.  Even though they can be fun, girls like you and women like me can fall into the trap of thinking we're not good enough if we don't do these things all the time.  That's just not true. You are smart, kind, funny, and beautiful on the inside.  You are beautiful on the outside, too.  You really are good enough the way you are naturally, and if someone doesn't like it, that's their problem, not yours." 
That being said, here's what I think life will be like post-The Naked Face Project:
Makeup:  I am SO happy to be free of the handcuffs of everyday makeup.  My skin has never looked better, I have never been more on time, and I love the feeling of being able to wipe my eyes without worrying about smearing my eyeliner.  To me, wearing makeup every single day was a huge chore.  That being said, I do think I'll wear makeup a few times a week, maybe for nights out or when I need a pick-me-up after a sleepless night.  For me, it's fun to primp every now and then! 
Shaving and Waxing:  I CANNOT WAIT TO GO BACK TO SHAVING.  Hah!  I'm not sure if this is something that has been culturally drilled into me or if I just like the feeling of bare legs, but I am going to be really excited to shave my legs again.  And let's not even talk about the armpits.  Plus, I cannot wait to get my eyebrows reshaped.  I just prefer the way they look when they are neat.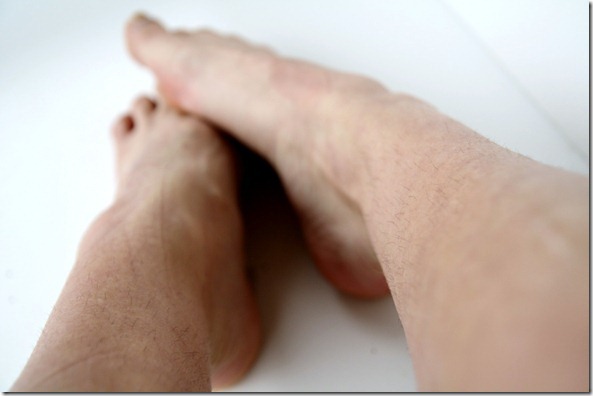 Clothing:  Going high heel-less for 60 days was amazzzzzing.  It felt good to always wear clothes that made me feel comfortable, not constrained.  I think, in general, I'll be a lot less willing to 'suffer for the sake of appearance.'  And that's fine by me!
Hair:  I am really looking forward to dying my hair again.  Unfortunately, hair dying can be a vicious cycle.  You do it once, and then you're doomed to faded color and roots forever.  I would also love a nice haircut. 
Nails:  I have really missed getting manicures for 'relaxation purposes.'  That being said, 60 days without a manicure has convinced me that my little habit is 1) expensive and 2) time-consuming, so I'll definitely do it less often.
All in all, as I said at the beginning, I cannot believe how much I got out of The Naked Face Project.  It's been a wild ride.  Thanks for joining Molly Barker and I on this journey. I know that many of you had concerns about the Project when I first announced it, and I really appreciate you giving me the benefit of a doubt and reading along.  As always, I really appreciate every single person who reads this blog.  THANK YOU!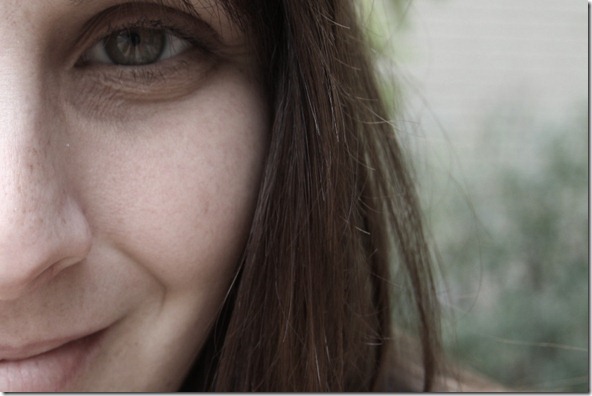 Don't forget to join our end-of-Project Celebration on Saturday.  And you can read all of Molly and my Naked Face posts here!