Do you ever have chore standoffs with your spouse or roommate?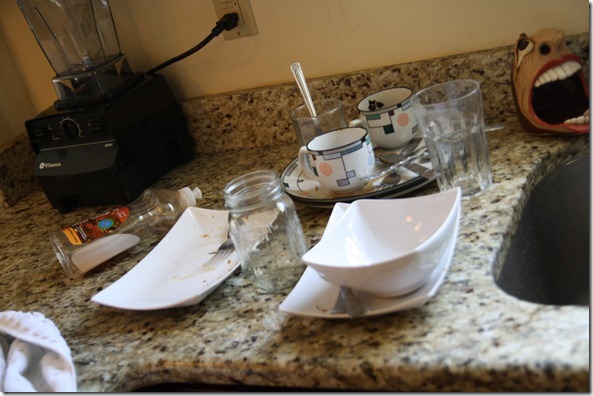 This morning, the Husband pointed to the huge pile of dirty dishes in the sink and on the countertop and asked me, "Are we currently in a standoff over those dishes?  Because… even if you aren't actively engaged in a standoff, I kind of am."  I exploded with laughter because I was, in fact, also engaged in a silent standoff over the dishes.
We have also experienced laundry standoffs, as well as garbage standoffs (garbage standoffs don't last very long though). The laundry standoffs never end well because the Husband can go three or four weeks without washing his clothes, while I start to freak out after seven days.  Guess who does most of the laundry?

For what it's worth – I capitulated on the dishes.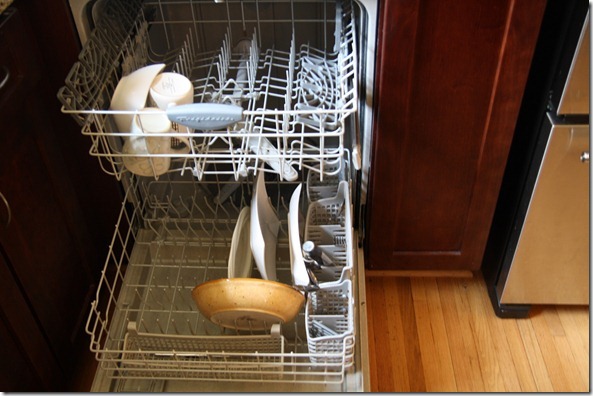 Even though I missed my chance to workout this morning, I did managed to do a 2.5-mile walk while I listened in on a teleseminar about running a holistic medicine practice – how's that for multitasking?
And then I rushed home to inhale this lovely lunch: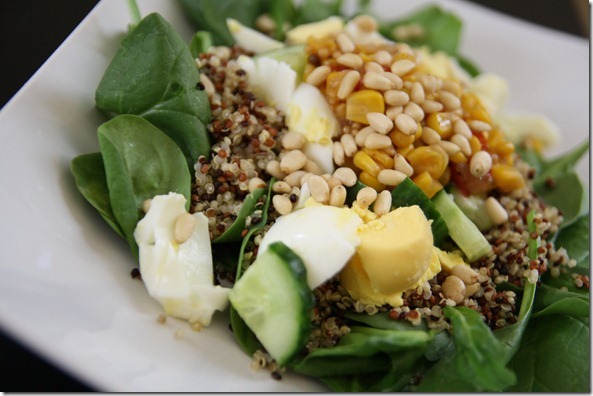 I've been stuck on brown rice for a while, so I'm bringing back my favorite rice alternatives, like quinoa and millet.  This tri-color quinoa was tasty, especially with the following:
Spinach
Cucumbers
Two hard-boiled eggs
Pine nuts
Corn salsa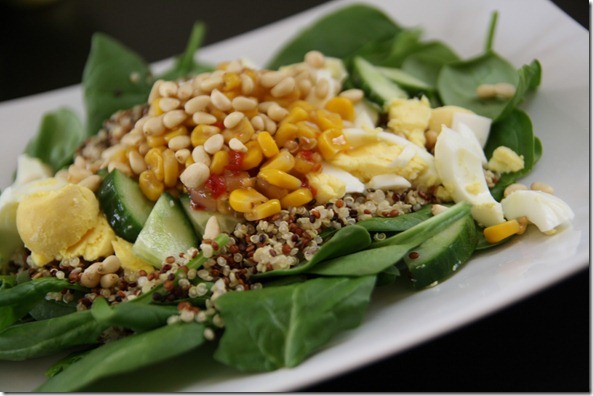 Anyone else currently engaged in a chore standoff?