Did you forget about Daylight Savings? Because we sure did!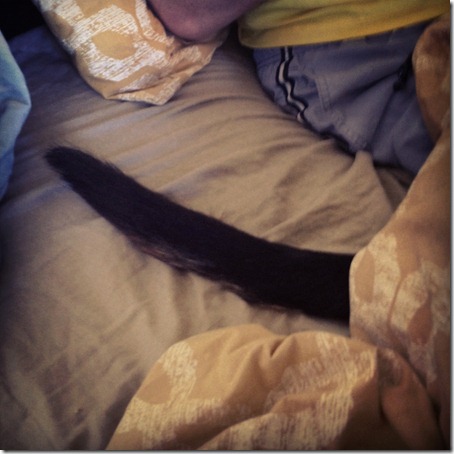 So confused when I woke up and all of our phones and clocks were conflicting (not sure why my iPhone didn't sync up right away). 
The lost hour didn't stop us from enjoying our favorite Sunday morning ritual – staying in bed for hours, browsing the web, listening to music, reading, and petting the pups.  Better enjoy this laziness while it lasts, right?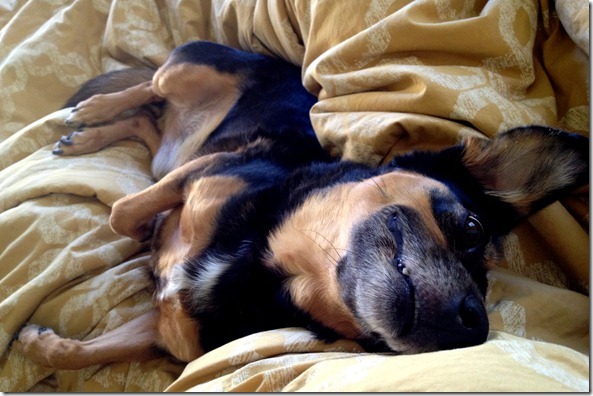 Although I didn't unglue myself for three epic hours, the Husband managed to find his way to the kitchen to make smoothies.  He's currently reading Husband-Coached Childbirth (one of the natural birth Bradley Method books) and is on the section about 'lovingly assisting' the pregnant lady with healthy eating.  I can't wait 'til he gets to the back rubs chapter… hah!  I plan to do a complete review of the Bradley Method down the line (and again after birth, of course), but so far, we're both really liking the holistic, relationship-centered philosophy.  There's a lot of homework involved, though.
Anyway – back to the smoothie.  In the mix: soy milk, protein powder, coconut oil, spinach.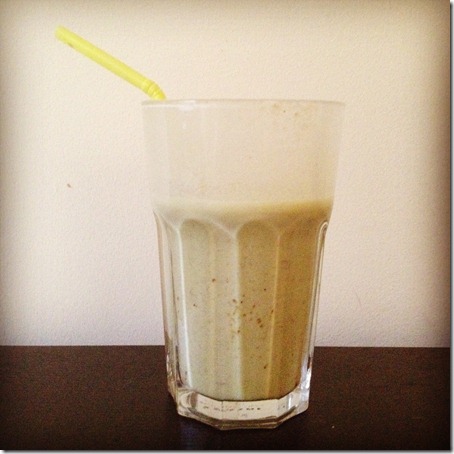 And later, Breakfast #2. This is my new favorite combo – banana, sunflower butter, and pine nuts. Mmm.  With buttered toast.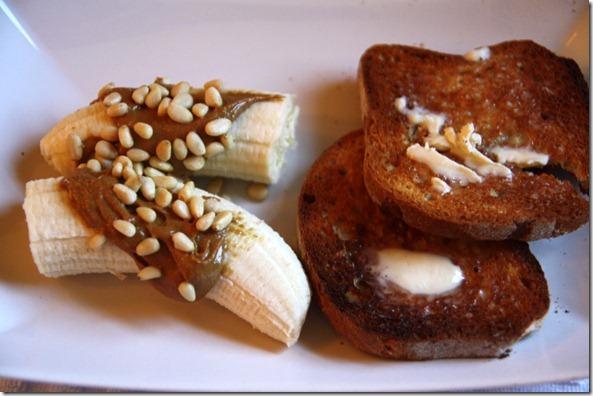 Not sure what the day has in store, but it is rather lovely out.  Hope you have a fabulous Sunday.
What's your ideal Sunday morning ritual?