I know spring doesn't technically start for another few days, but the season has definitely arrived in Charlotte.  The sun is soft and warm, the flowers are blooming.  Every morning, I wake up to the sounds of a choir of birds chirpin' their little birdie faces off.  It sounds like the beginning of a Disney movie out there.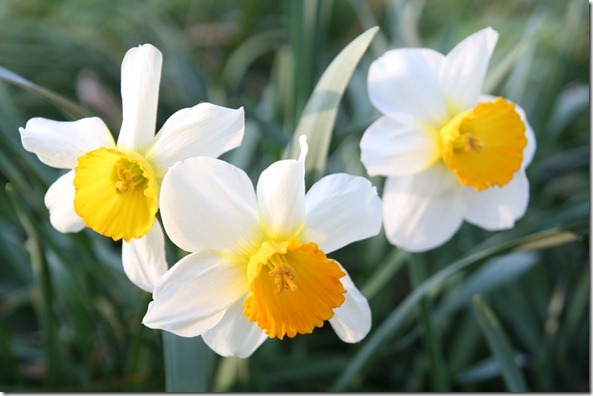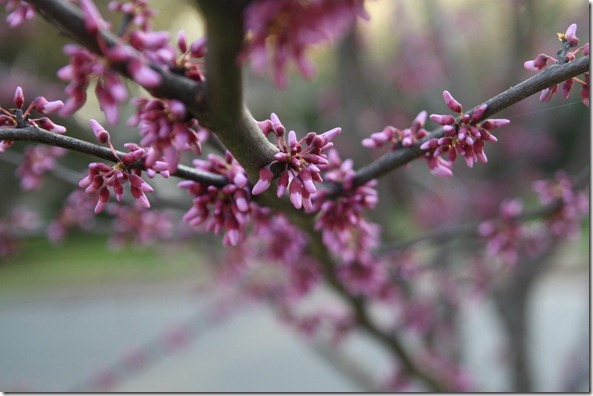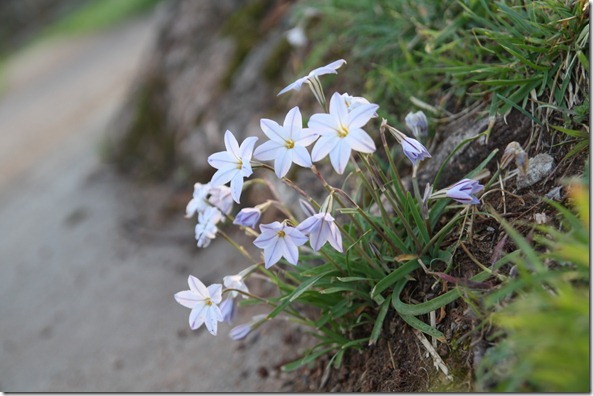 Spring is, by far, my favorite season.  Nothing feels as lovely as the end of winter (I hate cold weather). Spring was non-existant in South Florida and too short in Pittsburgh, so it's awesome to actually experience a true, lovely spring.
A sunny breakfast – just stovetop oats.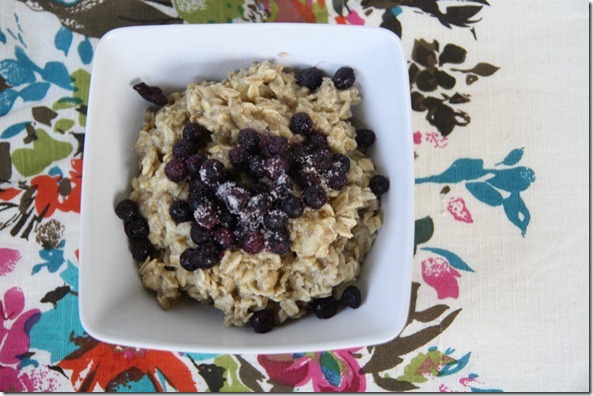 In the mix:
2/3 cup oatmeal
1/2 banana
1/2 cup soy milk
1/2 cup water
2 scoops protein powder
Toppings: blueberries and sugar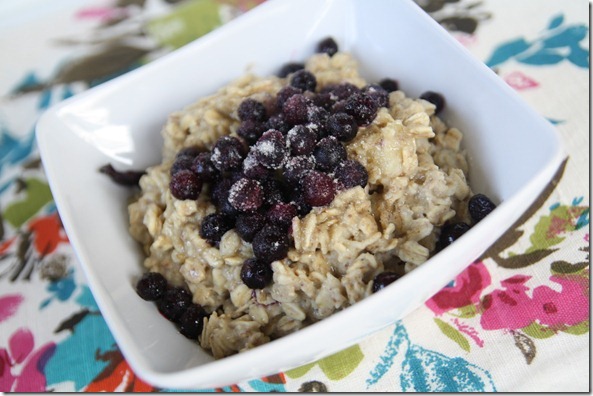 Thought of the Day:
"If we had no winter, the spring would not be so pleasant; if we did not sometimes taste of adversity, prosperity would not be so welcome." – Anne Bradstreet