Good evening!  Look – the moon is smiling tonight.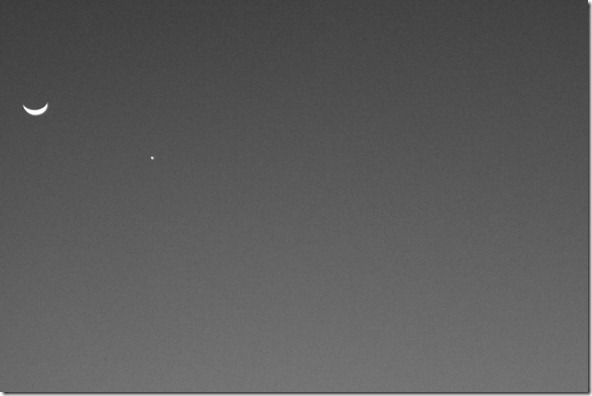 I'm pretty satisfied by our decision not to find out our baby's sex, but man – there are some days that I am just DYING to find out.  Soon enough, I guess.  Anyway, the bump and I took James on a walk this afternoon.  I'm starting to waddle.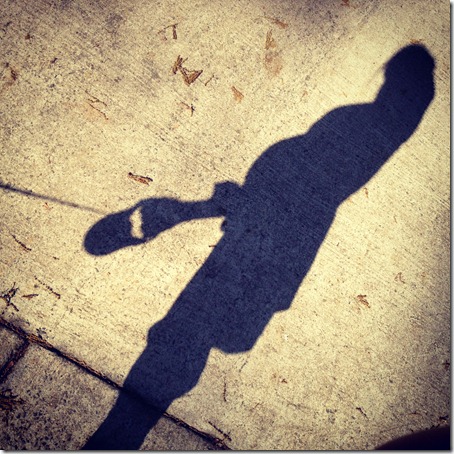 And afterwards, I refueled with a Think Thin bar.  I've said it once, and I'll say it again – I wish this company would change their silly name because the bars are absolutely delicious, and that would take me from liking the bars to LOVIN' them.  I've been munching on these things quite regularly, as the protein content is rather high, and I'm trying to hit 75 grams of protein a day per Bradley Method recommendations.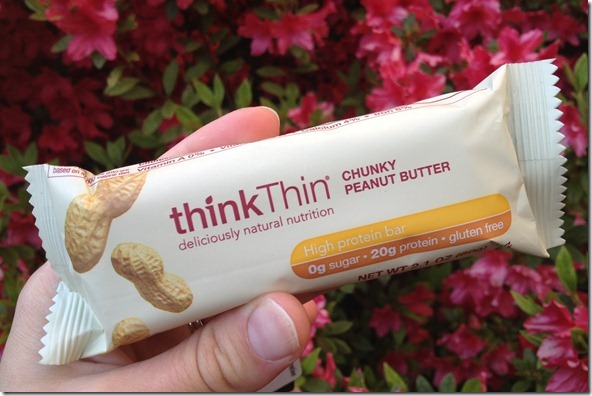 I've tried the white chocolate, smooth peanut butter, and chunky peanut butter flavors – this one is my favorite.
Besides work, my afternoon also entailed heading into the clinic to help my mother-in-law close up, and then driving with the Husband to check out a potential Cragslist couch.  No dice, though.  It just wasn't the one!
Part 1 of dinner: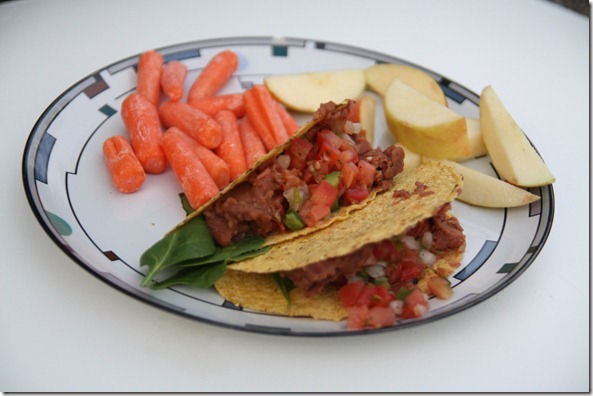 Refried bean tacos, carrots, and an apple.
My grand plan for the rest of the night is to munch on Part 2 of dinner (I'm thinking a sammie sounds good) and pack a little.  Three boxes is my goal.  Move commences in just five sleeps! <—Anyone else measure countdown in number of sleeps remaining?  So much better than measuring by the day.