I'm on a temporary elliptical kick. I don't even like the elliptical.  However, I do love to sweat.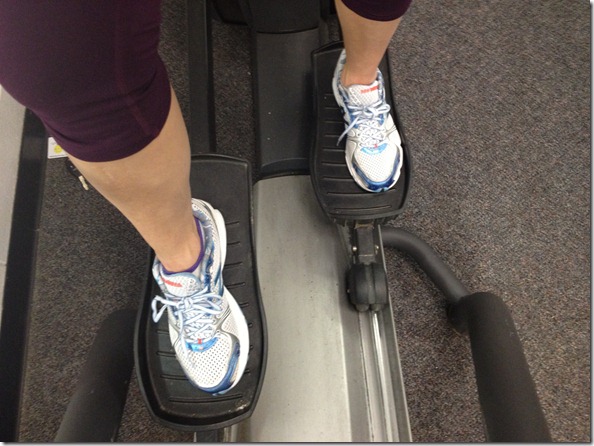 Swimming is fun and all, but I can't feel the sweat!  Tangent:  I totally just Googled "Do you sweat while swimming?" and discovered this awesome article, which confirmed that, yes, you sweat while swimming, you're just not aware of it.  Your sweat rate is lower than it would be land-based exercises, though.  Good to know – I should start drinking water in the middle of swim workouts…
Anyway, I've been back on the elliptical because the mere act of sweating feel so nice.  I usually end up totally bored on cardio equipment, but I brought my Kindle and the 30 minutes just flew by (here's 7 Ways To Make Gym Cardio More Bearable). And that I lifted for a bit – I just did some bicep, tricep, and chest moves. Pretty basic stuff.
Anyone else feel me on the sweat love? 
Dinner: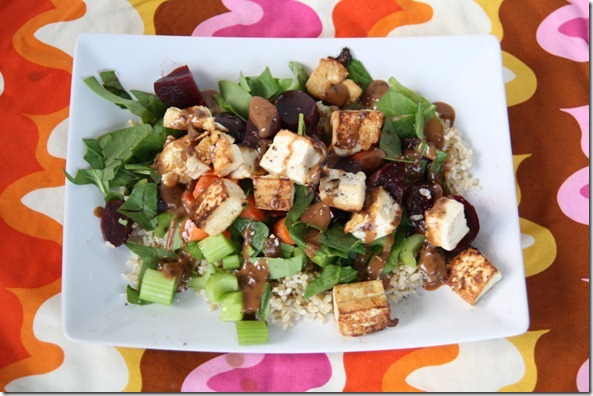 Brown rice, celery, carrots, beets, cast-iron tofu, and balsamic dressing.  Good stuff.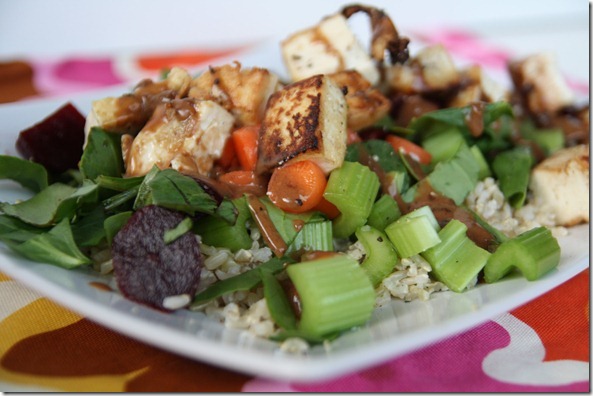 And ice cream with caramel sauce for dessert.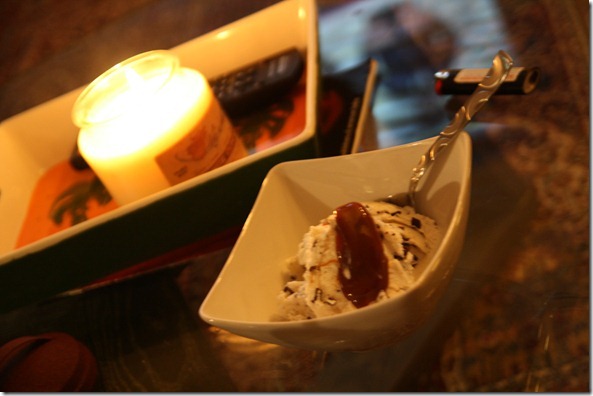 On that delicious note, I'm off to curl up on the couch and relax.
Have a wonderful evening, friends!