We recently realized that we are becoming homebodies.  And not in a good way.  We're overworked, exhausted homebodies who are happier to pull on sweatpants and watch Private Practice on a Friday night than actually, you know, do something.  We are trying to remedy this situation and be more social.  We know so many nice people in Charlotte – we just need to make an effort!
That's how we ended up on a double date at 300 East with our friends Jen and Jeff.  It was perfect and so much better than a overdramatized medical show.
I started of with the tortilla soup, which was loaded with veggies and beans.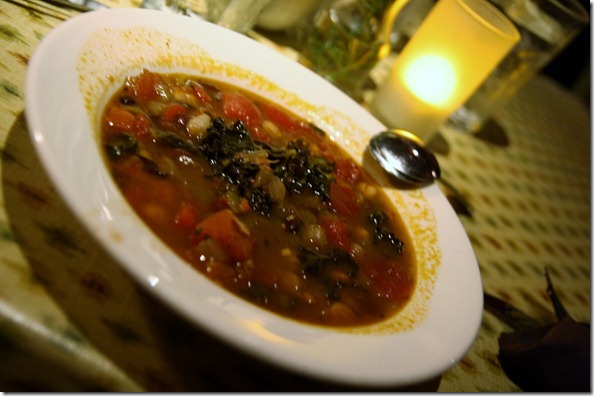 For my entrée, I had the Fall Salad.  It was a combination of mixed greens, port-soaked cherries, goat cheese, pine nuts, and creamy balsamic.  So good I dived in without snapping a photo.
Everyone else passed on dessert, but I couldn't say no to this pumpkin cheesecake.  I offered to share, but no one else took me up on the offer, so I had the filling all to myself.  Which worked out just fine because it was AMAZING.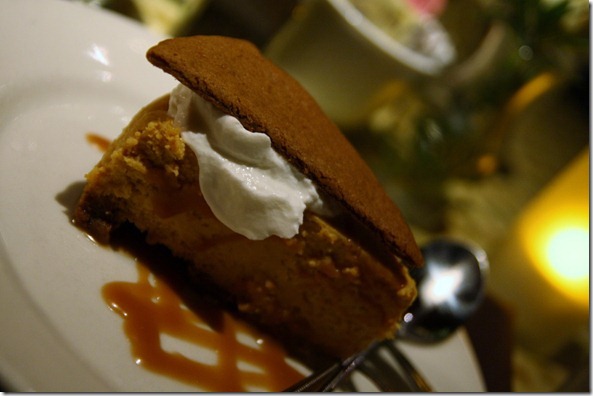 At the end of our meal, a man at a nearby table got down on one knee and proposed to his girlfriend in front of the entire restaurant.  Aww.
Mission:  Be social… Accomplished.  Hope you had an excellent Friday, as well!