Tofu is one of those foods that can really go either way.  Well-cooked tofu is delicious.  Poorly cooked tofu is… well, it's gross.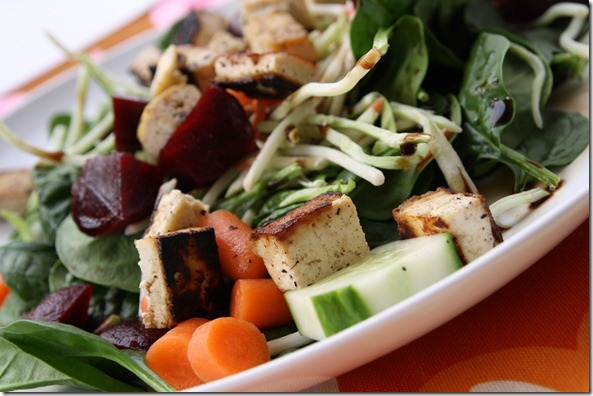 Here's the thing:  well-cooked tofu isn't hard to make (so there's really no excuse for yucky tofu when you're eating out).  My stand-by method of cooking tofu is to bake it, but I think I have a new favorite technique….
The cast-iron wok.
I recently purchased this cast-iron wok from Ikea, and I love it.  My motivation behind the wok purchase was that I recently tested low in iron (common in pregnancy, especially for vegetarians).  Side note: If you're a vegetarian and want to learn more about the iron issue, I highly recommend this post on No Meat Athlete.  The upshot is that cooking foods in cast-iron skillets (especially with an acid) can increase the iron content of your food.  Oh, and I'm one of those Southerners who would never, ever put soap on her cast iron dishes, which is why my new wok already looks so well-loved.
Anyway, this method of tofu preparation is fast, easy and – best of all – tastes deliciously crunchy.  Soggy tofu, be gone.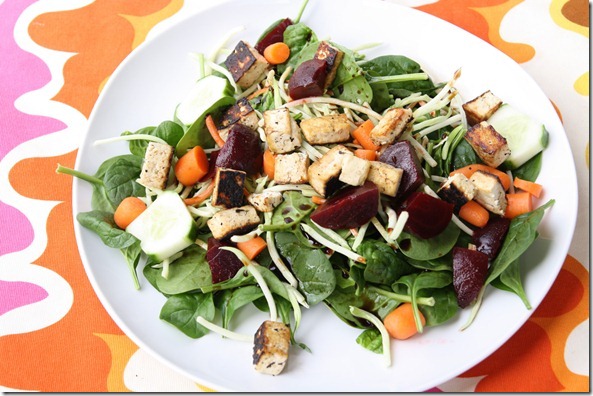 Here's what I do for cast-iron tofu:
Step #1: Start with the right type of tofu.  You'll want to use extra-firm tofu.  If you're going to cook large chunks or stir-fry tofu in a sauce, you'll want to press it, which is when you wrap the block in paper towels or clean dish towels and let it rest between two heavy plates.  This squeezes out the excess water.  However, I hate pressing tofu – such a time waster!  If you slice the tofu very thinly and then bake it, you don't need to press.  Similarly, in this method, you cut the tofu into very small squares, so pressing isn't required.
Step #2:  Slice the tofu into 1-inch squares.
Step #3:  Put the cast-iron wok on medium-high heat (I put mine on 8 out of 10).  Let it get hot, and then add a few tablespoons of Earth Balance (basically, a vegan butter).  You could also probably use olive oil or another type of oil/butter.  Not sure if you could do this with cooking spray, though.  You kind of want a little liquid in the pan – it makes the tofu crispy and delicious.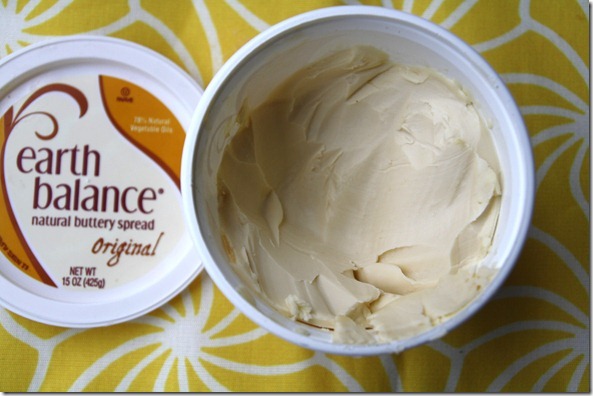 Step #4:  Add the tofu to the wok and let it cook on one side for a few minutes.  Don't push it around or flip it until it's nice and brown.  Then, carefully flip all the squares to the other side and repeat the process on each side.  The entire cooking process takes about 10 minutes.
Now, this plain version is quite tasty, especially on a yummy salad or in a wrap, but you can also add seasonings to the tofu as it cooks in the wok!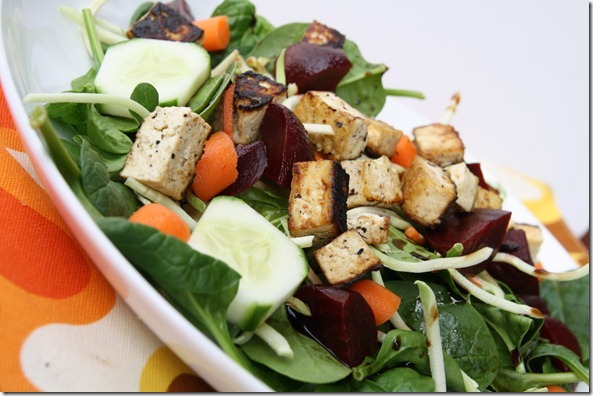 I like to add:
A drizzle of honey;

A splash of orange juice;

Salt and pepper; or

Chili powder
You could also soak the tofu in my very favorite Perfect Baked Tofu sauce and then put it in the wok. Yum!
Aaaand after eating such a delicious and perfect salad for lunch, I feel far too lazy to make a 'real' dinner, so it looks like canned soup and baked French fries are on the menu.  Which isn't too bad.  Hah.
What's your favorite way to do tofu?