I've decide on our baby's name…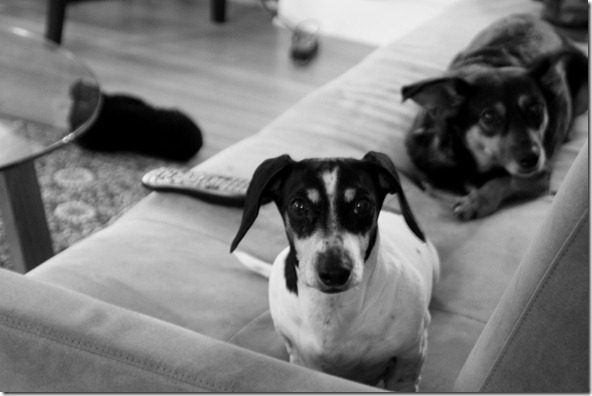 Get ready… It's a good one…
I'm going to name the baby Saturday Morning Boyle.  Because Saturday mornings are my favorite thing in the entire world.
Really?!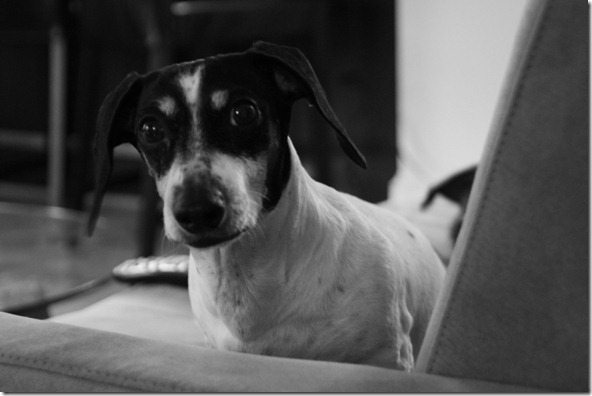 Naw.  Just kidding.  But I do really love Saturday mornings.  Best part of the week!
I just love getting a slow start. No mad dash to get morning chores done. No crazy yells of "TIME CHECK, PLEASE!" from the shower.  No frantic searches for the keys. Just puppy snuggles under the covers and special breakfasts.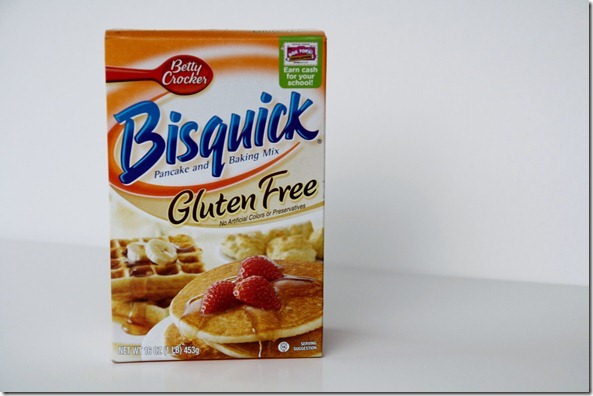 No one was more surprised than I to stumble upon this Bisquick Gluten Free Pancake mix at the regular grocery store. I normally have to drive to a special shop to get GF mixes, but I guess Bisquick has hopped on the train.  It wasn't as cheap as normal Bisquick but it wasn't as pricey as the 'designer' stuff I usually buy.
And – amazingly – it was by far the best GF pancake mix that I've tried.  Seriously!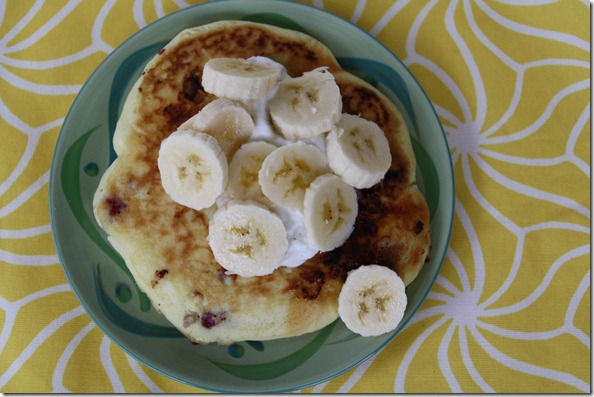 So flavorful, light, and fluffy.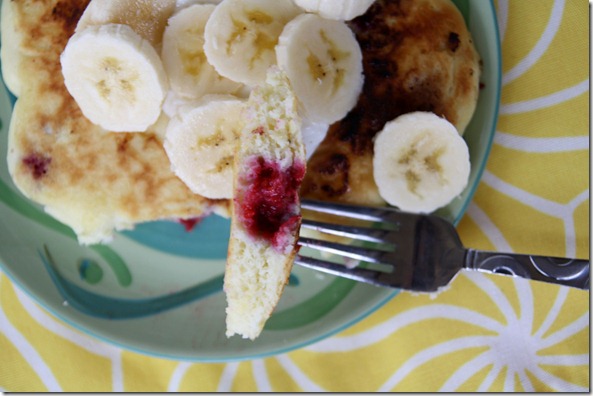 With:
Raspberries
Greek yogurt
Bananas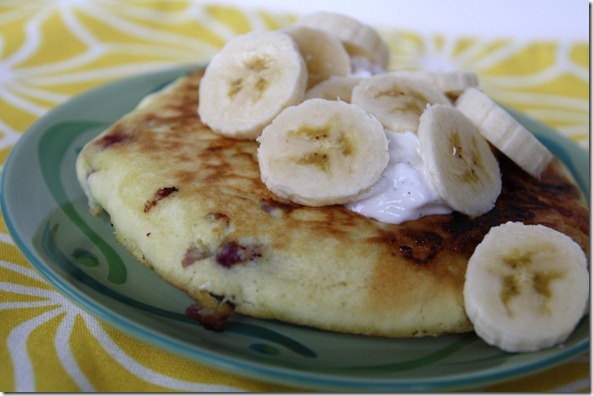 And as much as I love sunny and warm weather, it's drizzling outside, which only adds to the coziness of Saturday morning.  I'm off to hunker down on the couch and read a book.  Bliss!
Have a great Saturday.