Sunshine on my shoulders!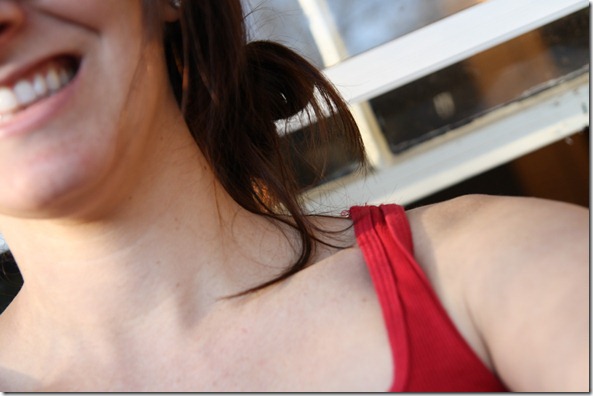 Oh, what a glorious day.  It's been so cold and dreary here, but today, we were blessed with warm weather, lots of sun, and nearly zero clouds.  I couldn't wait to grab my laptop and work on the porch this afternoon.
George Santayana once said, "To be interested in the changing seasons is a happier state of mind than to be hopelessly in love with spring."  You know what? I am hopelessly in love with the spring.  Maybe I shouldn't be, but I just can't help it.  I'm a warm weather girl.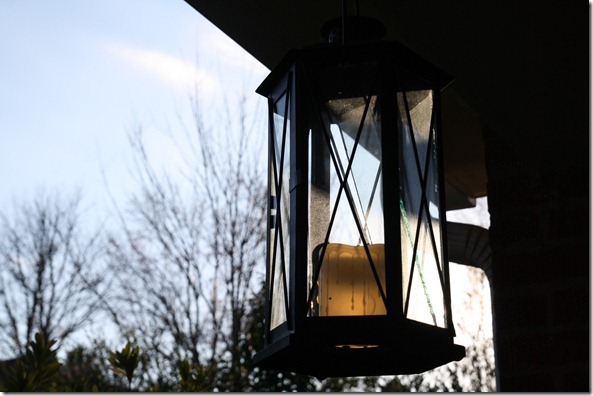 Although I was tempted to sun-bathe until the sun disappeared behind the (bare) trees, I hauled my booty to prenatal yoga.  I really, really need to get back into the practice for my body.
As I mentioned last week, I'm a 're-rookie' when it comes to yoga.  After practicing weekly for years, I fell out of habit over the summer but recently went to a vinyasa class. Vinyasa gave me some trouble – I felt like I didn't really belong even though I modified the poses – and I was equally nervous to go to prenatal.  I never normally suffer from the "I don't belongs" because I really believe that everyone does, in fact, belong, but that uncomfortable feeling has been really strong lately with yoga.  Either I feel like I don't belong because of the poses or because everyone else seems to be friends.  Maybe it really just has something to do with how unfamiliar (not uncomfortable – just unfamiliar) I feel with my preggers body? 
But here's a first – we went around the room and introduced ourselves prior to the start of class.  I have never had that happen in 'regular' yoga.  It was very nice and made me feel much more at ease… maybe I'll make some new friends at class.  And the pose sequence in prenatal was much more well-suited to my body.  I will be back!
Pre-yoga salad (always a mistake – too filling!):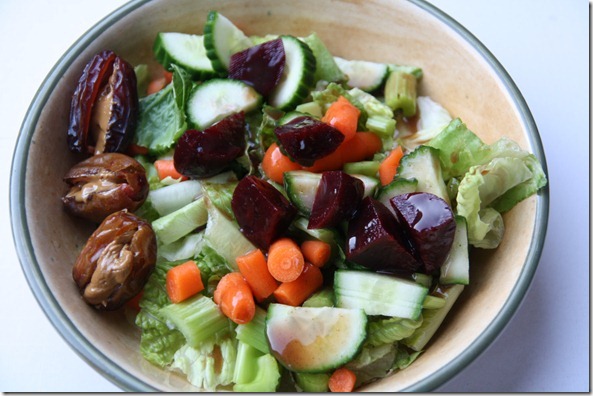 Really, really loving sunflower seed butter-stuffed dates lately.  Mmm.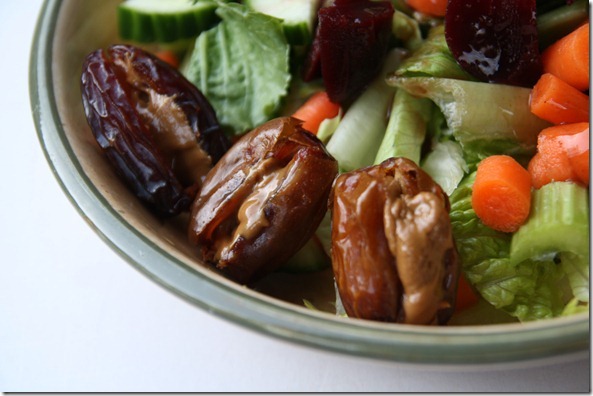 How do you get over the "I don't belongs"?  I just try to remind myself that it's a common emotion and no one is playing as much attention to me as I think they are.  Getting over it is easier said than done!