When I was a kid, I had a tendency to be… melodramatic.  You know, every injury was life-threatening, every cold was the Ebola virus. So when I ran to my mom, screaming that I had broken my ankle, understandingly, she had her doubts.  She told me to wait on the bed while she went to the bathroom, and when she returned, she drew on her nursing skills to careful inspect my foot, rubbing it gently.  "Oh my God, Caitlin," she breathed. "Look how PURPLE your ankle is! It must hurt so much!"
"It kills, it kills!" I moaned back, tears streaming down my face.  Then, I caught a glimpse of the dark bruise on my foot and screeched. "See! I wasn't exaggerating! Take me to the hoooooospital."
My mom began to laugh.  Hysterically.  "Your ankle is FINE!" she said, showing her her own fingers, which were purple, too.  I was completely confused until I realized that she had rubbed purple eye shadow all over her fingers and then rubbed my foot, tricking me into realizing the extent of my melodrama.  I was so embarrassed that I never exaggerated a cold or injury again.  And that, my friends, is awesome parenting.
But today… I am soooo sick.  Really, mom.  I swear!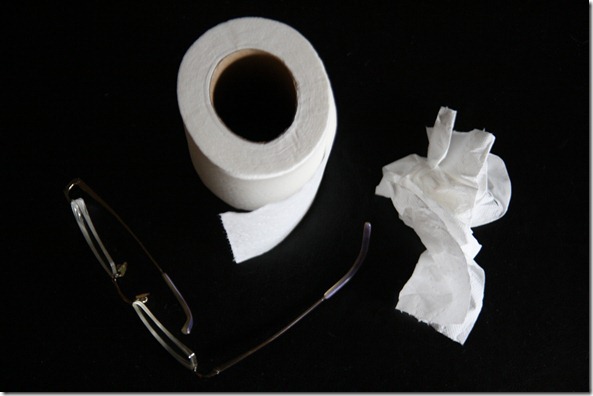 Lots of coughing, sneezing, and complaining going on over here.
Hopefully oatmeal is the cure!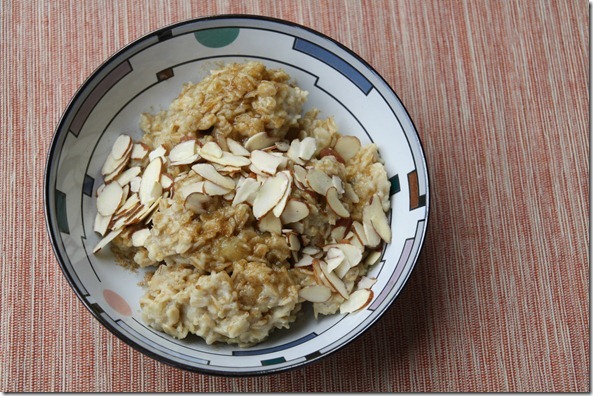 But if not, I'm thinking the orange juice and dark chocolate will surely help.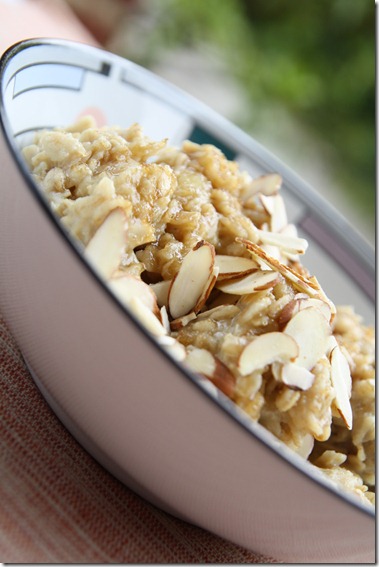 I hope your day is healthier than mine!