Who's looking towards the weekend?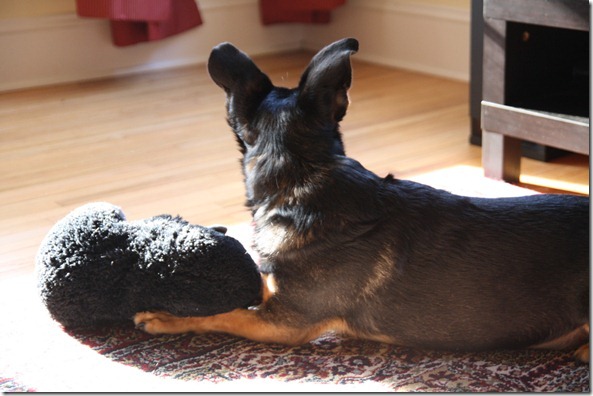 Me, me, me!
I'm currently working my way through this: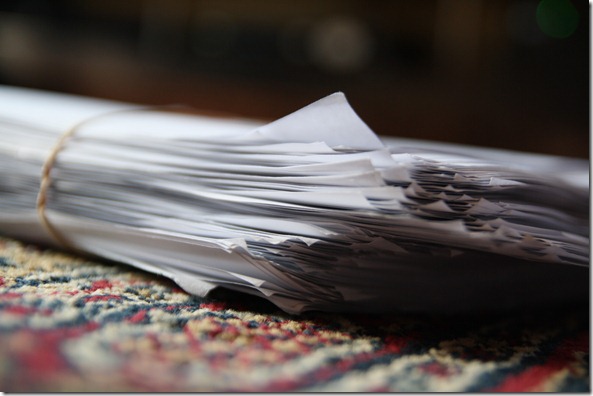 The 'first pass' of the Healthy Tipping Point book!  When it arrived in the mail yesterday, I thought – "Damn.  That's a lot of paper.  When did I write all of that?"  I feel like this summer passed by in a book-writing blur.  
I'm excited for the HTP book because it's a holistic healthy living guide – it doesn't just address fitness and nutrition (the nutrition section was co-written with a registered dietitian).  One-third of the book is dedicated to emotional health, and there are also success stories, recipes, and training plans.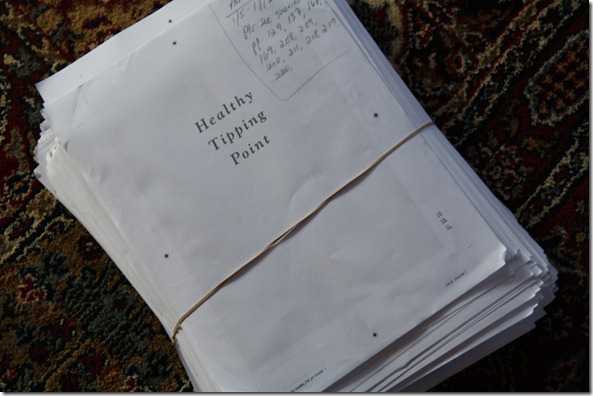 The book comes out in June.  So yes – that means this summer will be go BOOK, BABY, BOOK, as the baby is due June 13, and the Operation Beautiful For Best Friends book (the kids' version) will be released in July.   Hold onto your seats.  It's going to be a bumpy ride.
Brain fuel: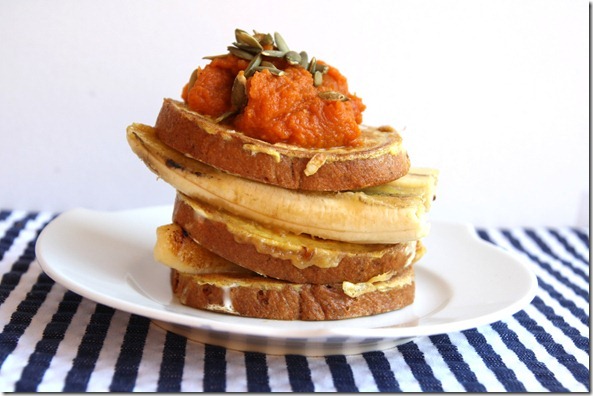 The always delicious – and especially beautiful – Autumn Grilled Banana Sandwich.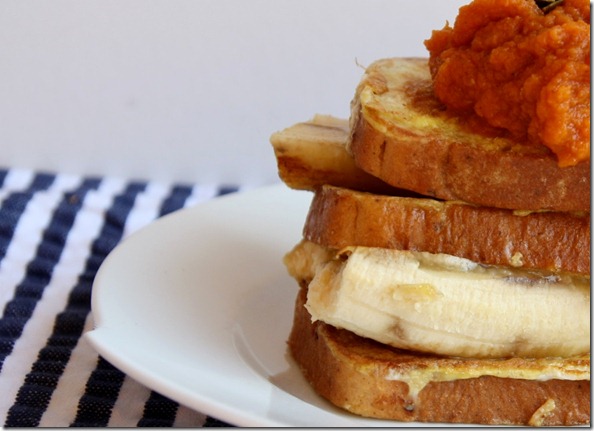 Get in my belly.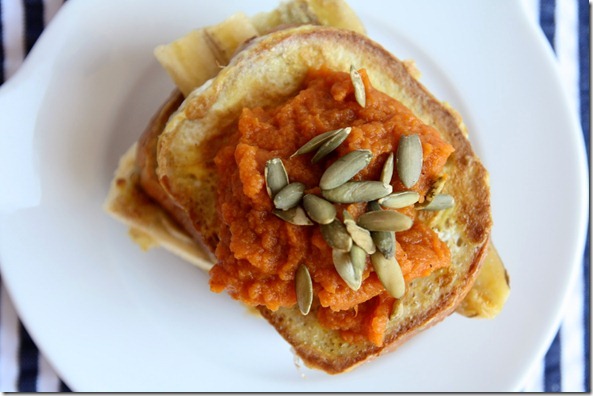 Thought of the Day:
"Do not pray for easy lives. Pray to be stronger men."  – JFK