An apple a day: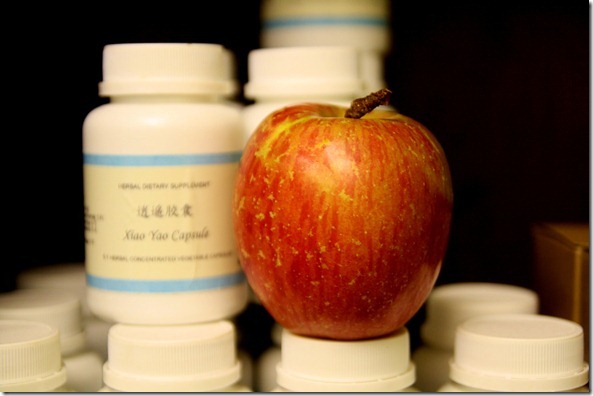 Today ended up being a fine day, indeed.  Very productive.  We pulled a long shift at the clinic, I munched on an apple and cashews, and eventually, we took a dinner break.
We headed to Mama Fu's, which I suspected would be comparable to mall food court Chinese… and it was.  I hate to give a restaurant bad reviews but – man – it was bad.
So bad, in fact, that I went back out to another restaurant and got more takeout.  I just couldn't do the Fu.
Ended up with panaag tofu curry plus extra veggies and a Dr. Pepper.  I haven't had a Dr. Pepper in a long time and – man – it was freaking delicious.  BabyHTP liked all the sugar and caffeine, too.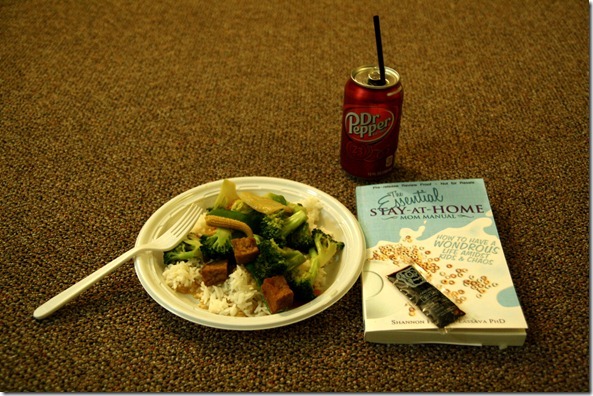 I'm currently reading a review copy of The Essential Stay-at-Home Mom Manual by blogger Shannon from Mama in Wonderland.  Although I'm not going to be a true SAHM (more on our post-baby employment plans tomorrow, actually), I think it's a good read with lots of useable advice.  I always like self-deprecating humor and hearing about others' experiences. 
Eaten in the waiting room.  No patients were present, of course.  We really need an office with a kitchen!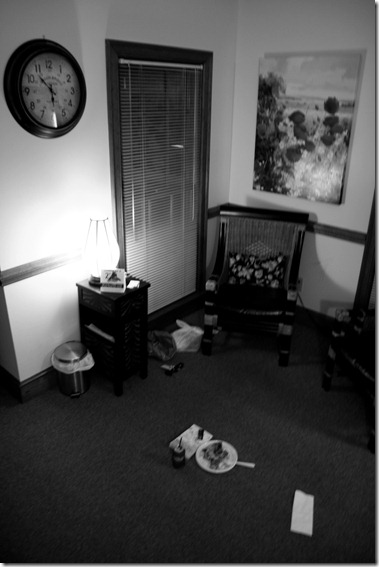 Thursday nights are my FAVORITE night because it's TV NIGHT!  Grey's Anatomy plus The Office plus Private Practice.  My butt is glued to the couch, I've got an orange in my hand, and I'm not moving from this position for hours.  Edited to add:  Oh my goodness.  It's only Tuesday.  HOW IS THIS POSSIBLE?  Fail, fail, fail.   <—This was a serious, honest error.  I actually thought it was Thursday.  I'm going to bed.
Random question:  Is it a can of coke or a can of soda? Or a can of pop?  I come from soda land – South Florida!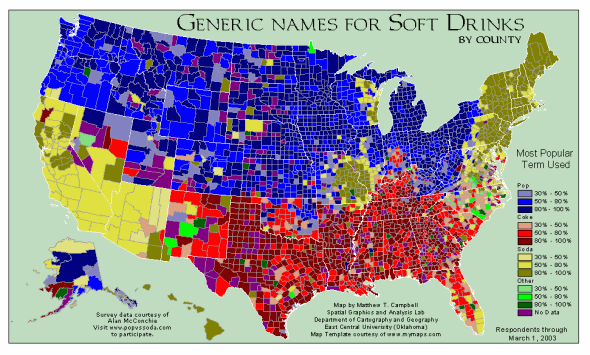 (Source)