Would you go to bed with this guy?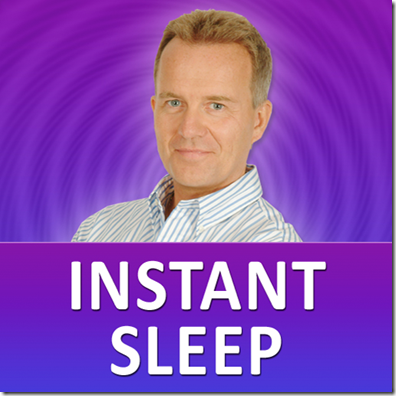 (Source)
When I wrote about having troubling staying asleep, a reader named Sarah recommended that I download the Ultimate Hypnosis by Glenn Harrold app and listen to the 'Instant Sleep' track.  She said, "Sounds scary, but it's really just a deep meditation… At first when I started using it, it only worked (put me to sleep) sometimes, but now it works almost all the time. I think that's the hypnosis aspect; he says that it will make you fall asleep every time, and after hearing that over and over, you internalize the message, and I really do!"
The track is intended to be played throughout your sleep, but I don't know how I feel about Glenn talking to me the entire night (he has a sweet British accent, though).  So I've only listened to the first 15 minutes for the past two nights, and it definitely helps relax me.  Although I had to giggle the first time Glenn said, "I'm going to count to the top of 3, and your mind will go completely blank. 1… 2… 3…" and then the 3 echoed into eternity.
Woke up feeling quite refreshed and ate this simple breakfast: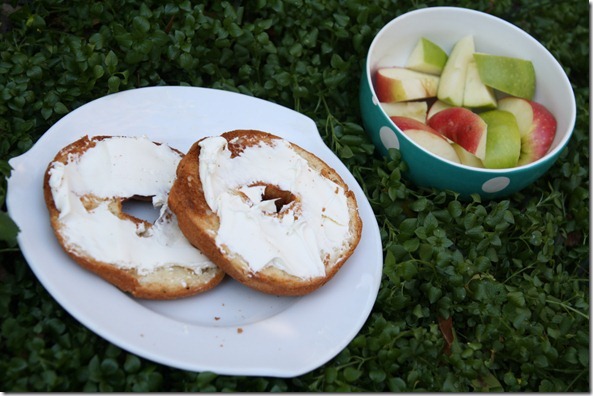 Just an Udi's bagel with cream cheese.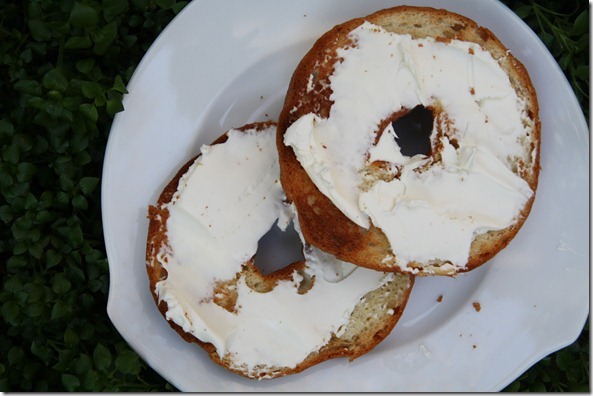 And 1/2 a red and 1/2 a green apple.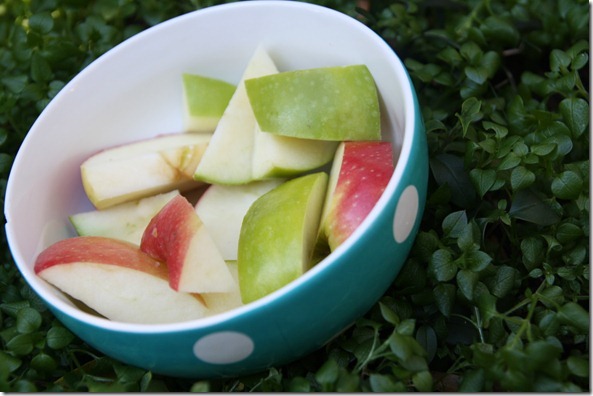 Time to get my work on!
Thought of the Day
From Operation Beautiful: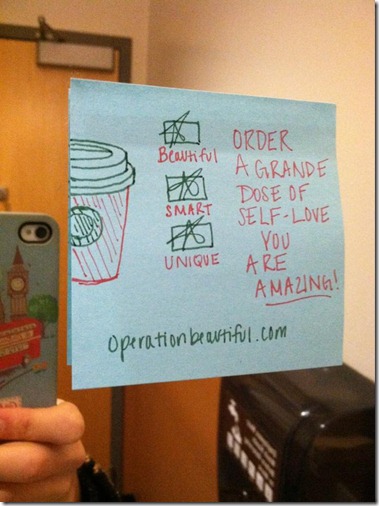 Have you ever been hypnotized?