Have you chosen your healthy intention for the week? I find this little exercise always gets my Monday off to a good start.  My healthy intention for the week is to drink more water, more regularly.  I tend to 'forget' to hydrate until 7 PM, and then I start slamming cups of H2O. 
I've got water on the brain, anyway, because it won't stop raining!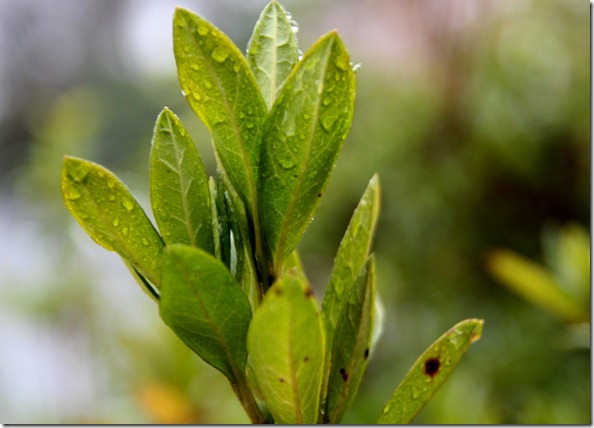 Hi, my name is Caitlin, and I hate winter. I am over the cold, the grey skies.  At least it isn't snowing, right? 
Something warm for breakfast: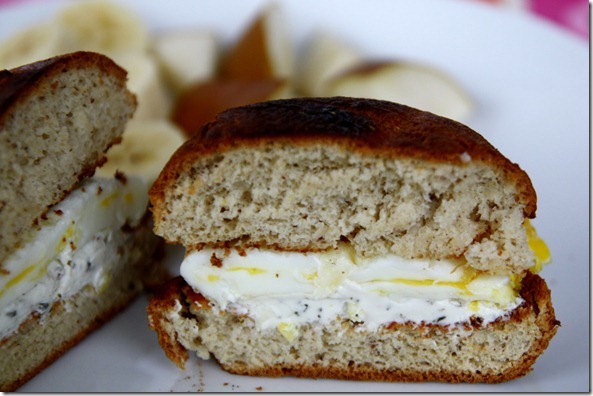 An egg and goat cheese sammie on an Udi's hamburger bun.
And a fruit salad.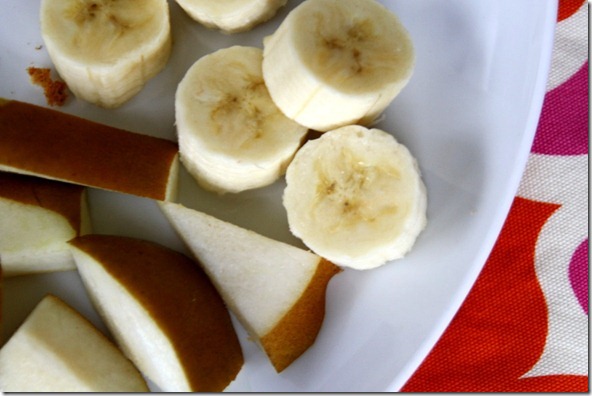 Thought of the Day
Did you know today is National Handwriting Day? Oh, handwriting.  I barely see you.  In fact, I actually find it strange to write with a pen – my hand feels funny.  In honor of the lost art of handwriting, here is today's funny thought of the day (courtesy of Baron Hansen), written in my unfamiliar handwriting: