Last night was a bit o' a whirlwind.  We drove 130 miles to Clemson University, and I delivered an Operation Beautiful presentation.
Kristien and I met as freshmen in college (it took us a while to get around to dating), so we had lots of fun roaming the Clemson campus and pretending to be lovebird college students again.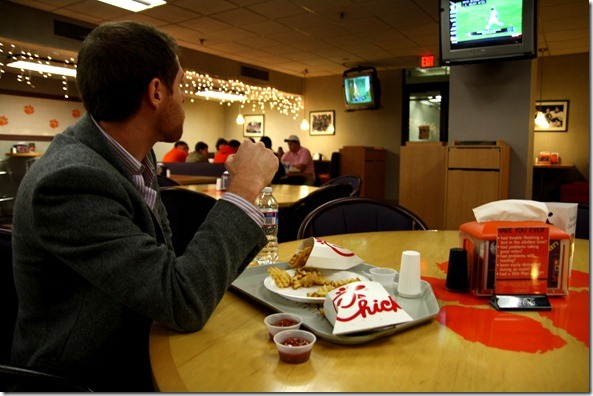 We even found a dining hall that served Chick-a-fila waffles fries and played ESPN so we could pretty much duplicate our entire senior year.   Good times.
He hid in the back as I gave a speech to about 600 women, including nearly all of Kappa Delta sorority, which has an awesome program called the Confidence Coalition to encourage self-esteem in girls and women.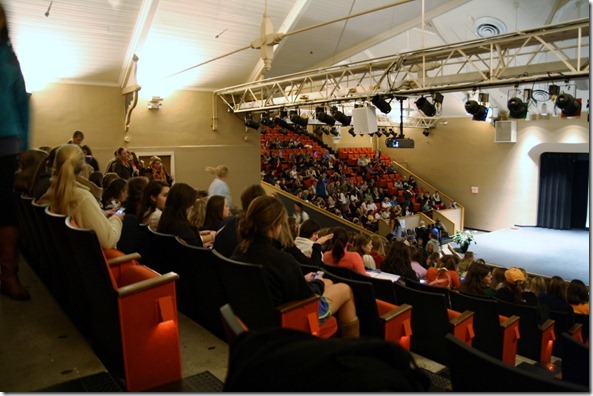 Funny story:  After the event, Kappa Delta asked if I would be in a group picture.  Within ten seconds, thirty girls were neatly lined up around me – some standing, some doing the 'sorority squat,' some sitting on the floor in a pretty little row, all looking directly at the camera and smiling.  If you had asked thirty of my friends in college to do a group picture, it would've taken ten minutes to organize (if ever… someone would've probably ended up wandering away in frustration).  I guess sorority girls get really, really good at group shots!  Hah.  I was thoroughly impressed.
Annnnnd then we drove home.
And then I woke up and made this delicious breakfast!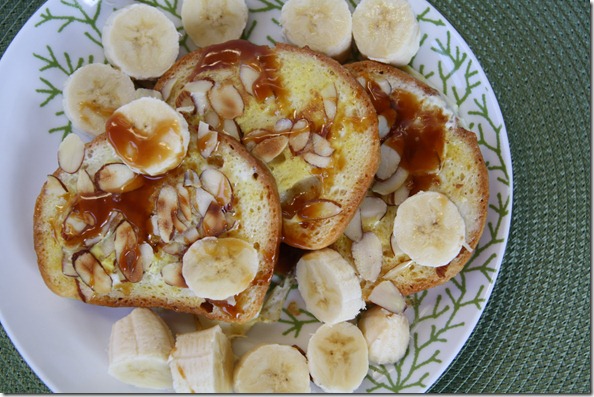 I saw a commercial the other day for almonds, and there was a shot of almond-encrusted French toast.  The idea has been banging around my head ever since.  So delicious.
With a banana and salted caramel drizzle.  Way better than maple syrup.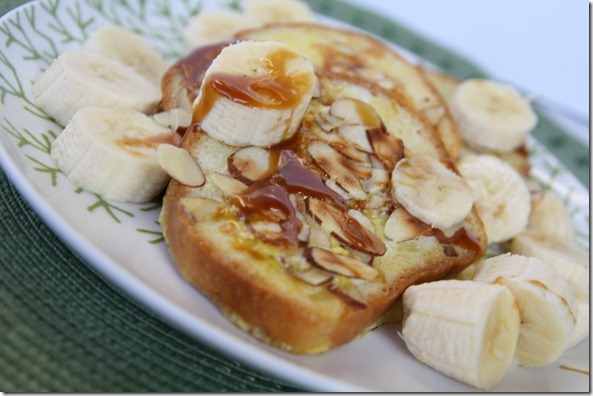 Did you go Greek in college?  I never rushed for a sorority, although PITT sororities seemed really fun.  The Husband rushed a fraternity at Miami (he went for a year) and got about two weeks in before he quit – I don't think he realized what being a pledge really meant!