Ew.  It's gross out.  If it was 20 degrees cooler, we'd be snow stormin' right now.  But it's not so we're not, and for that – I am thankful.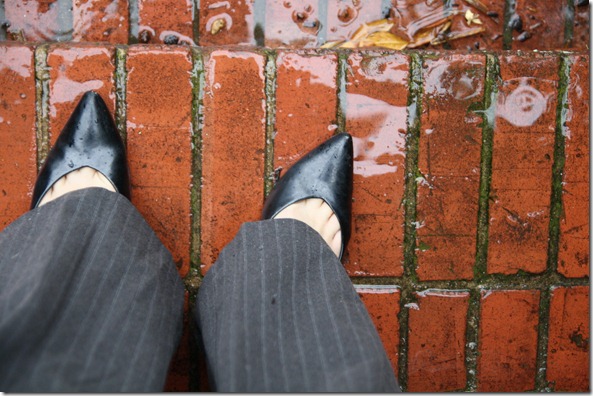 Dreary day breakfast: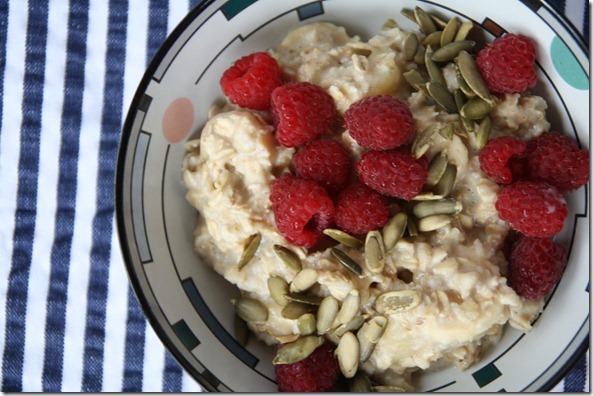 A very simple bowl of oats:
1/2 cup oatmeal
1/2 cup soy milk
1/2 cup water
1 banana
Toppings: raspberries, pumpkin seeds, agave
I am very excited for this afternoon because Nicole and I have a fun spa day planned.  I told myself that if I worked out three times a week for three weeks in a row, I could go get a manicure/pedicure before Christmas.  And guess what?  That was some SERIOUS MOTIVATION to stick with my goals.  Every time I thought about curling up on the couch, I looked at my blank training plan and overgrown cuticles and laced up my sneakers.  Love me some positive reinforcement. 
Now… if I could just get through this pile of work so I could have some fun!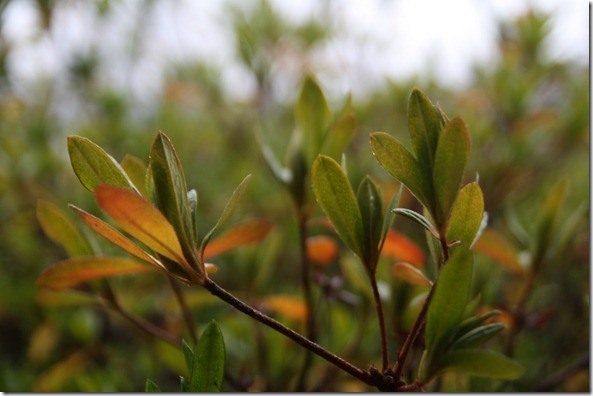 Thought of the Day:
"Beginning today, treat everyone you meet as if they were going to be dead by midnight. Extend to them all the care, kindness and understanding you can muster, and do it with no thought of any reward. Your life will never be the same again." – Og Mandino
Do you believe in using rewards as a motivator to stick with healthy habits?  What kind of rewards do you give yourself?