Excitement!  Our Girls on the Run troop just found out that we won a Facebook contest and will be called on stage before tomorrow's 5K to do an Energy Award (a cheer) in front of more than 7,000 people!  Molly Barker, the founder of GOTR, will be there, too.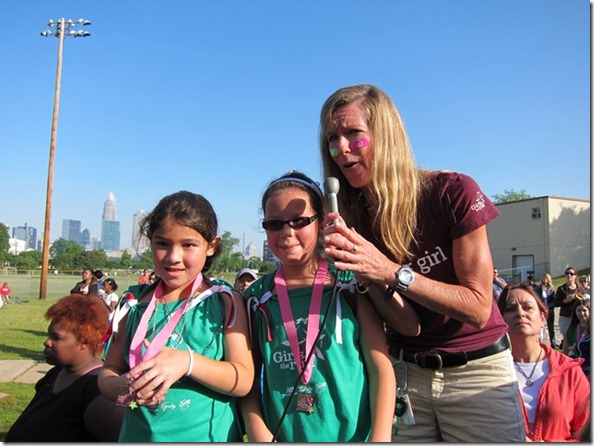 I'm pumped for the girls – they were dying to win and their parents rocked the vote! – but a bit nervous, too. Hope no one freezes in the middle of chant… you know, like me.  I actually just practiced the cheer for the Husband in the middle of our living room.  I always skip a key line and screw the whole thing up!
My day has been consumed by writing and editing, editing and writing.  I'm revising the Healthy Tipping Point book manuscript.  Good times.  Calls for some brain fuel!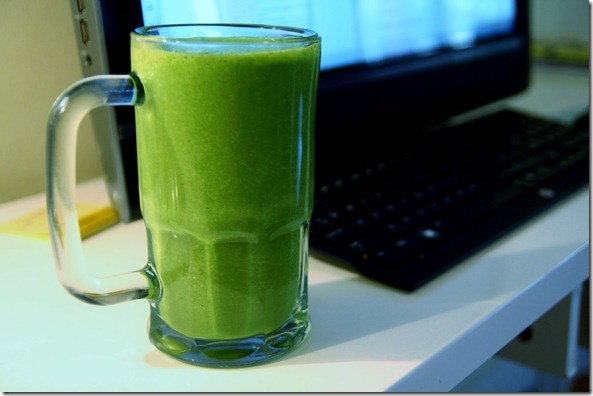 Green Monster looks scary but tastes amazing:
1 cup soy milk
2 scoops non-dairy protein powder
1 banana
2 cups raw spinach
And a tempeh, vegan mayo, and spinach sandwich with an orange.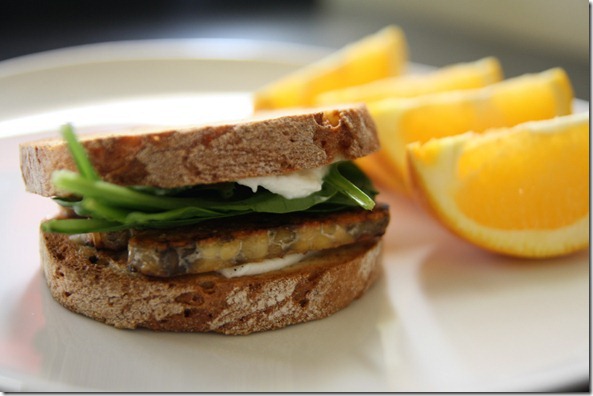 Back to work – I've got 2.5 hours to finish this project. 
Thought of the Day:
"Wherever you go, no matter what the weather, always bring your own sunshine." – Anthony D'Angelo