I woke up from my afternoon nap with one thing on my mind: Hot chocolate.  Frothy, creamy hot chocolate.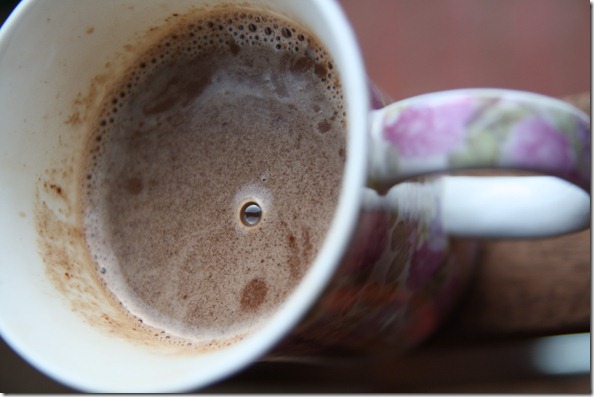 Specifically, soy milk hot chocolate.  My favorite. 
I considered running to Starbucks but figured I should try to make a homemade version.  Plus, the Husband and Isaac were watching football (real football – as in soccer) on the couch, and I thought it would be nice to share.  Heh.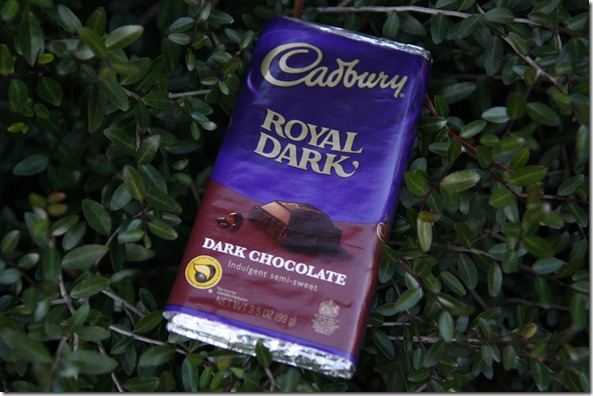 On the stovetop, I warmed four cups of soy milk and slowly mixed in a finely chopped Cadbury's Royal Dark bar.  That's it – super simple.  Next time, I want to use a Chili Chocolate bar.  The only thing better than hot chocolate, after all, is spicy hot chocolate.
Perfect beverage for watchin' sports on a chilly Saturday afternoon!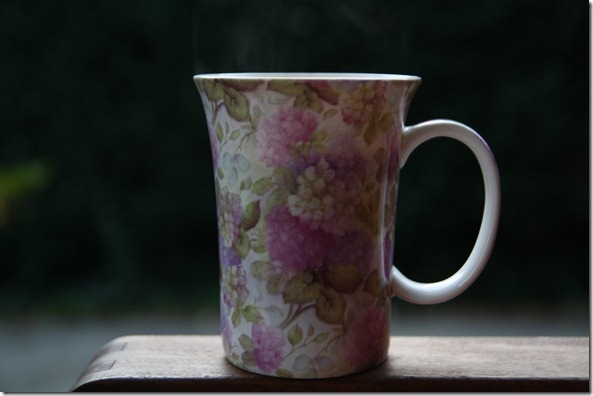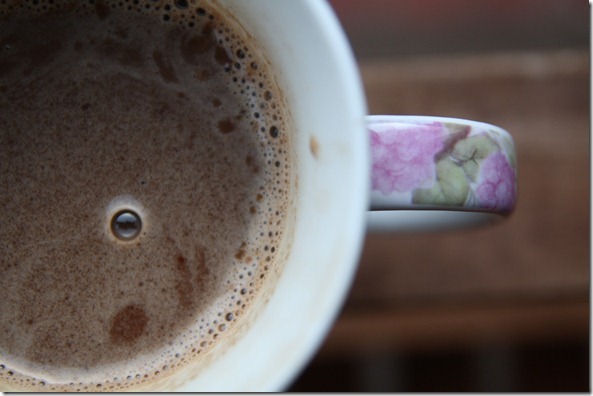 What's your favorite way to do chocolate?