Good morning.  Sorry about the little disappearing act last night – we were out quite late on a hospital tour.  And in the coincidences of all coincidences, my friend Jen had checked into the same maternity ward merely hours before to give birth to her baby!  We stopped by and said hi (she wasn't feeling her contractions yet).  Strange timing, though, right?  You'll have to check out her blog to see how the night went!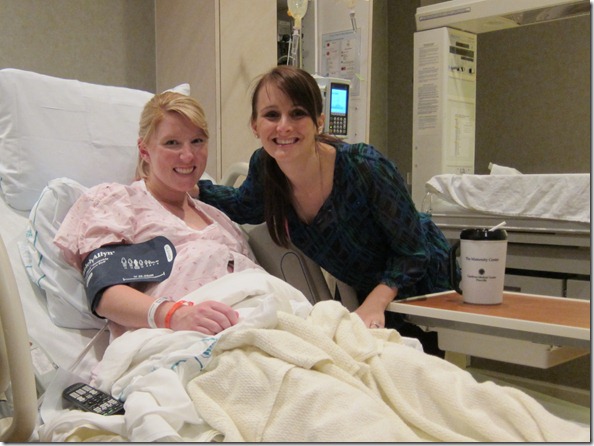 We're comparing different birthing locations (a few weeks ago we checked out an all-natural birthing center).  I'll do my complete review of the hospital maternity ward in the 11 Weeks post later today.
The other exciting activity yesterday was Girls on the Run.  We organized our community service project concept but had loads of leftover time, so we played lots of games.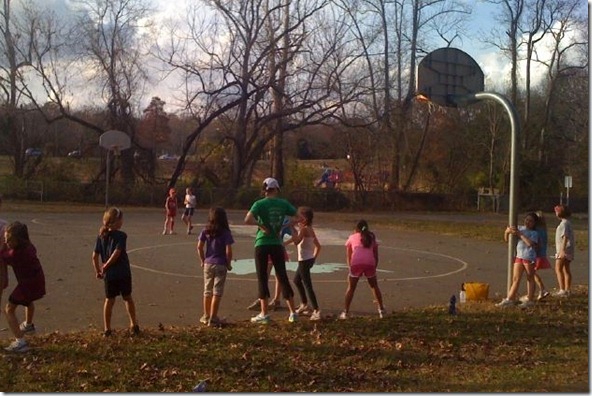 We also played a game where each girl gets paired up with a partner.  As they run laps, the coach hands them a piece of paper with a fun question on it ("If you were principal of your school, what cool rule would you make up?" "What is your favorite memory?" or "If you had $100 but had to give it away, who would you give it to?").  The answers were REALLY sweet and funny.
So – all in all – it was a busy and late night, which meant I wasn't feeling up to food prep this morning.  Hence, cereal and OJ.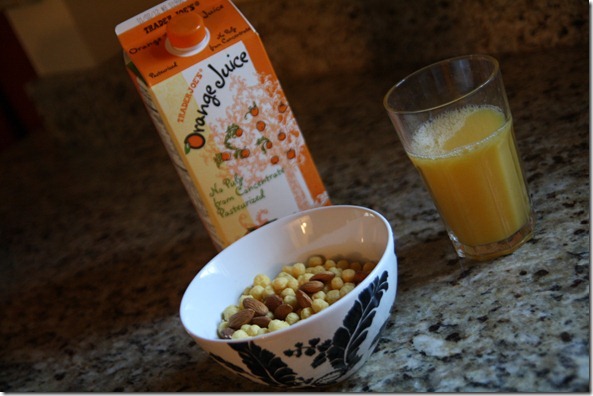 It works.
Time to pull my life together.  Have a wonderful Wednesday!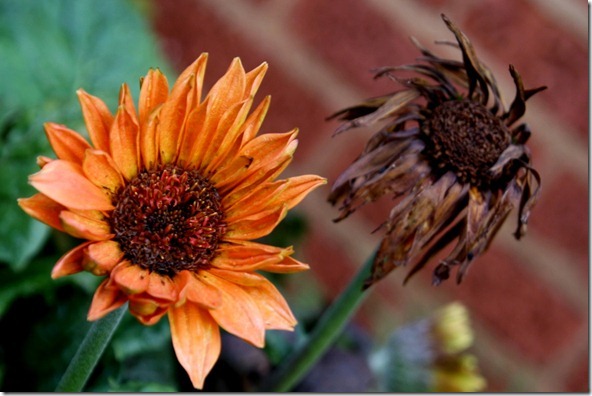 So…. "If you had $100 but had to give it away, who would you give it to?"  I would give it to GOTR so an at-need girl can attend the program for free next season!