How do you convince fifteen 8 – 10 year old girls to run a Practice 5K?  You make it a PARTY!
Today's Girls on the Run lesson revolved around the Practice 5K.  The real community race is on December 3, but it's good for the girls to see that they can run the entire distance before race day. 
This year's Practice 5K was even more fun than usual because Coach Kim (who works for Girls on the Run) brought a real water station table.  It made it feel pretty authentic!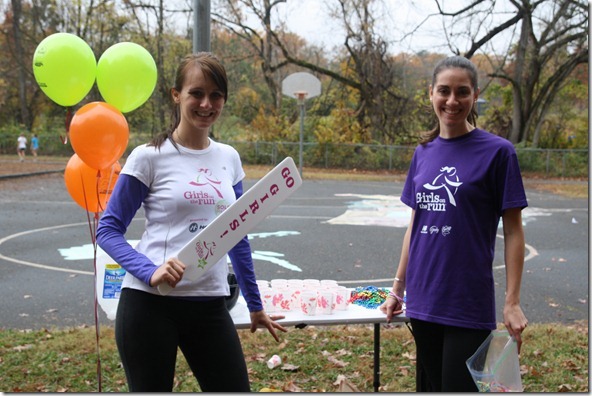 The girls had lots of fun chugging the water from the paper cups and enthusiastically throwing the cups to the ground when they were done.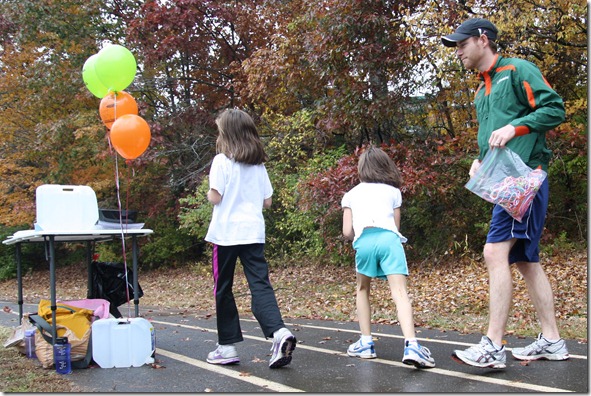 The girls drank so much water that I became very, very nervous that we were going to have a few pukers.  Thankfully, there was none of that.  Whew.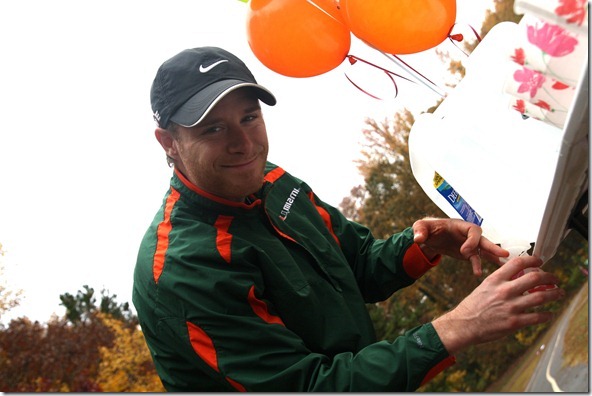 Kim also brought a bucket of orange slices – "Like marathoners eat!" – and the girls had a blast making orange smiley faces as they went around the track.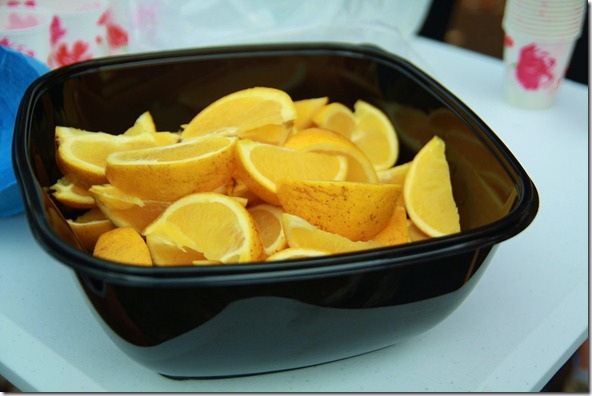 Another trick I use for the Practice 5K is to mark off each mile with a small prize (rewards work!).  Normally, the girls just get a colored potholder loom (basically, a hair tie) for each lap, and six looms equals one mile.  For the Practice 5K, they 'cash' in six looms for a Mardi Gras bead necklace.  Every mile was the 'Mardi Gras' mile.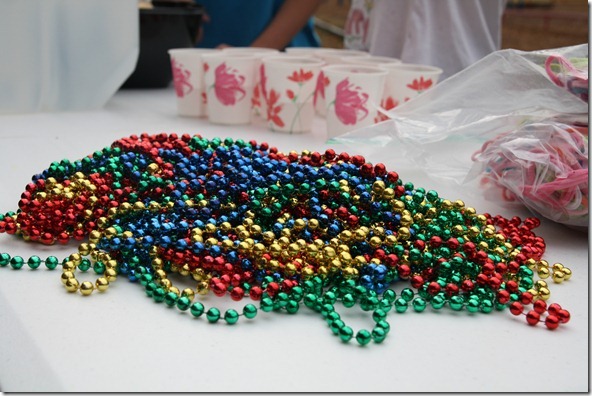 Once they had three necklace, they only had to run one more lap, and then it was time for the GRAND FINISH!  Everyone got to run through finisher's tape – whether first or last.  Don't you wish all your runs ended with breaking the tape?  I do!
Some girls finished with friends; others finished alone.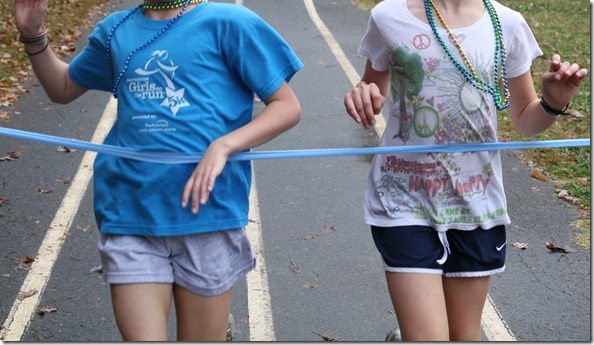 Once they were done, they got a pair of sweet 'Finisher's Sunglasses' and a blower and became responsible for cheering in their teammates or holding the finisher's tape.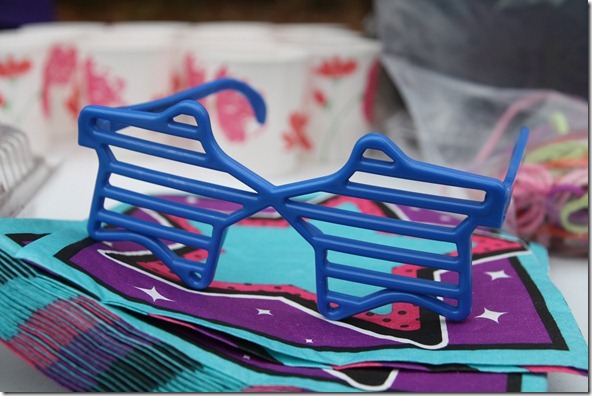 All in all, EVERYONE finished with more than enough time to enjoy brownies or cupcakes.  One girl finished in about 28 minutes – can you believe it?!  One of the later finishers came up to me afterwards and said, "My mom is going to be so excited that I finished – I didn't think I could do it.. but I did!" 
A very good day at Girls on the Run, indeed.  Muddy, fun, and happy.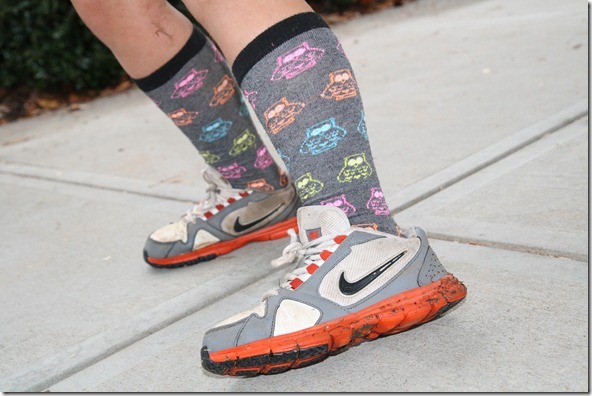 I can't believe we only have five lessons left.  The season went far too quickly!