Did you remember to fall back?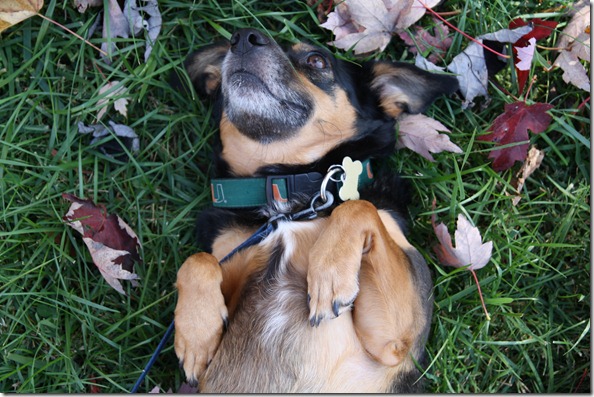 I love Daylight Savings.  LOVE IT.  That extra hour means so much.
You know what I do NOT love? When you get this crazy-good recipe idea in your head (mashed potato quiche, thankyouverymuch), open the fridge, and discover the key ingredient – mashed potatoes – has been consumed by someone who shall not be named? Cough. Cough.  Husband. 
Don't worry – this concept worked out pretty well, too.  Still delicious!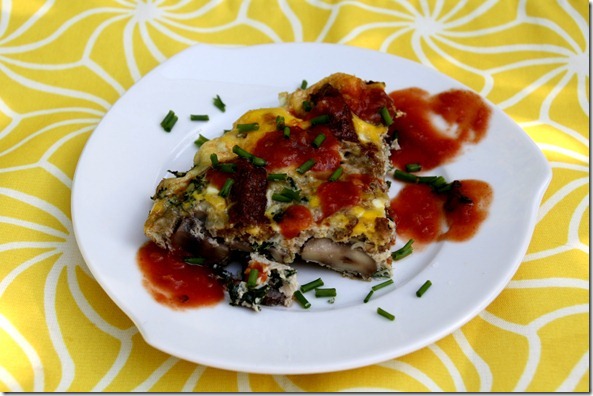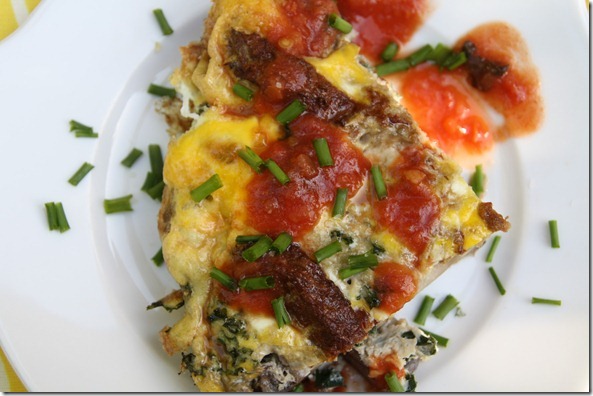 Breakfast Scramble Quiche
Ingredients (for 4 servings):
8 eggs

1/4 cup milk or milk alternative

1 cup tightly packed shredded kale

1/4 cup water

1/2 tablespoon Earth Balance or butter

8 mini Portobello mushrooms

4 faux breakfast sausages (I used Morningstar)

Topping: Chives and salsa (optional)
Directions:
Preheat oven to 400 degrees

In a small bowl, combine eggs and milk.

On a wok on the stovetop, combine water and kale and steam under soft.  Set kale aside.

Reuse wok to sauté mushrooms in butter for 5 minutes.  Set mushrooms aside.

Microwave sausage for 1 minute or so, until no longer frozen, and chop thoroughly.

Pour 1/2 egg mixture into a greased cast-iron skillet.  Pour in kale, mushrooms, and sausage.  Top with remaining egg mixture.

Bake for 25 minutes or until golden brown on top.   Remove and let stand for 5 minutes.  Slice and serve with chives and salsa, if desired.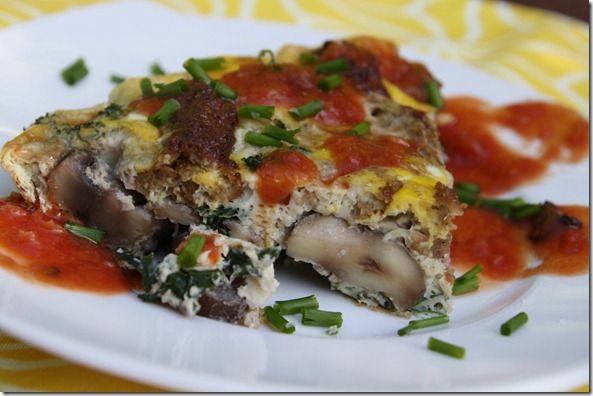 I had a slice of quiche along with two pieces of toast, which I ate while waiting for it to bake. 
So – about that costume party…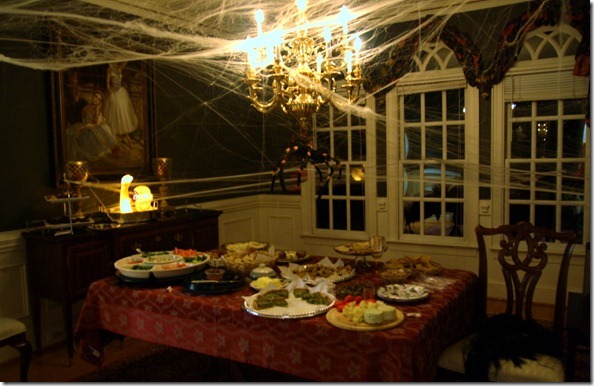 We were Prince William and Duchess Catherine!  It was pretty fun to re-wear my wedding dress and veil.  And our costume choice was especially amusing because, of course, the Husband is actually English.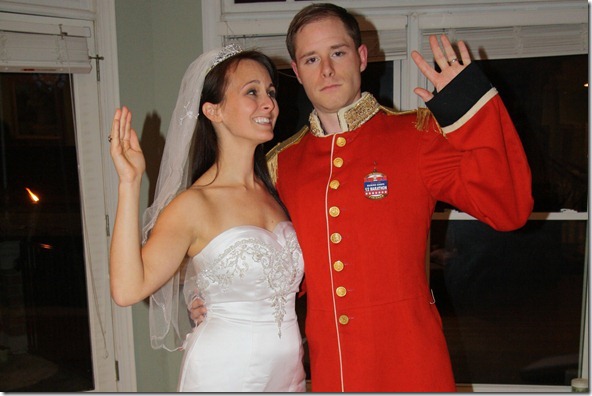 Nicole and Isaac came to the party, too, and Nicole also re-wore her wedding dress.  Depending on who I was standing next to, I was either Duchess Catherine or a Same Sex Cake Topper.  Winning.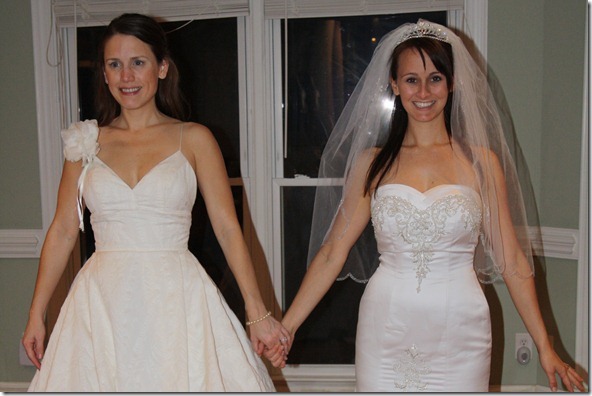 Have a WONDERFUL Sunday.  Here's the Thought of the Day: