I am having one of those days that I feel incredibly lucky and happy and at peace.  It's been a whirlwind of a work week so far (is it really only Tuesday?) but man – I am grateful to be where I am right now.  Not just physically – now I'm in picturesque Norfolk, Virginia – but mentally and emotionally, too.  Things are good.  Really good.  Even when it's not perfect… Life is beautiful.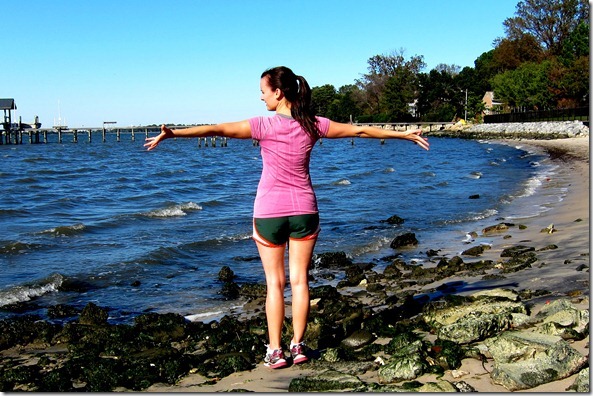 Sleep may account for some of my positivity.  Heh.
After spending 16+ hours of the last 36 hours in airports/on airplanes and completely 'missing' Monday night's sleep (for all intents and purposes – airplane sleep doesn't count), it felt so good to collapse into my hotel bed in Virginia.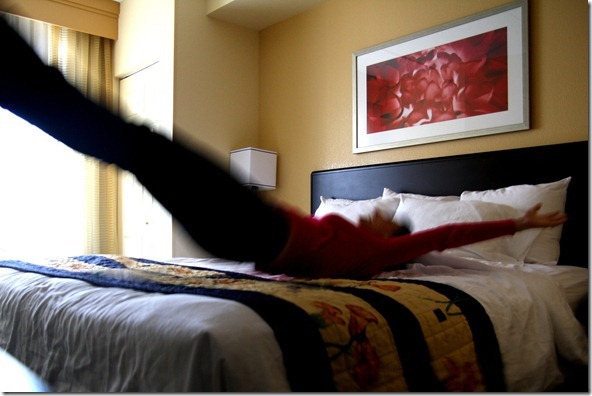 And then I took a 4.5 hour nap.  Glorious.  The world is so shiny and happy when I'm not feeling like a caged, crazed animal on a plane.
Instead of the hotel gym, I opted to go for a long run/walk around Old Dominion campus.  Spending all this time on college campuses sure makes me nostalgic for the ol' days.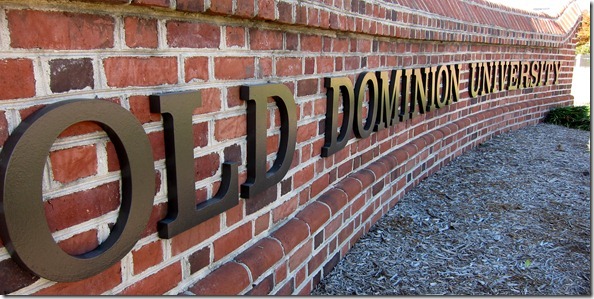 The campus backs up to the Elizabeth River.  I ended up sitting on the sand for a good 10 minutes, just staring at the waves.  Since I grew up in Miami, Florida, I'm a total water baby.  Being near the water has this calming, restorative effect on my soul.  I could've stayed on the sand forever.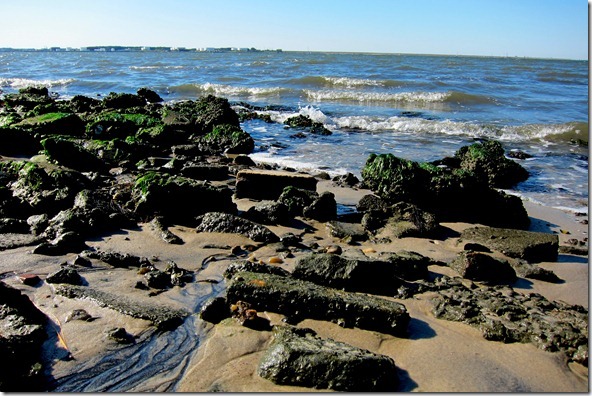 Including my little ocean break, I ran/walked for 45 minutes.  I also did 40 walking lunges and 10 push-ups in the grass.  So. much. better. than. the. gym!
Pre-run snack (technically part of lunch – but my eating schedule is all screwed up from the red eye flight to the east coast).  I've never tried a thinkThin bar, mostly because the name annoys me, but this was REALLY good.  I was very surprised and will definitely purchase again!
And on my way home, I stopped at a sports bar and ordered a garden salad.  I added a hard boiled egg and feta cheese to make it a bit more filling.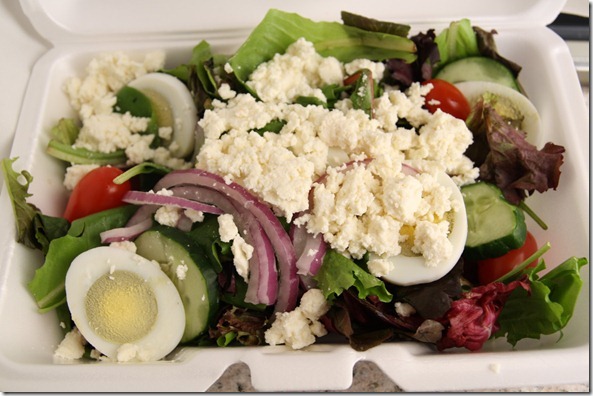 Green hard boiled eggs are SAFE (I had to Google it) – the yolk turns green when it's overcooked or cooled too quickly.  Something to do with the iron in the egg.  Still – a bit gross to eat.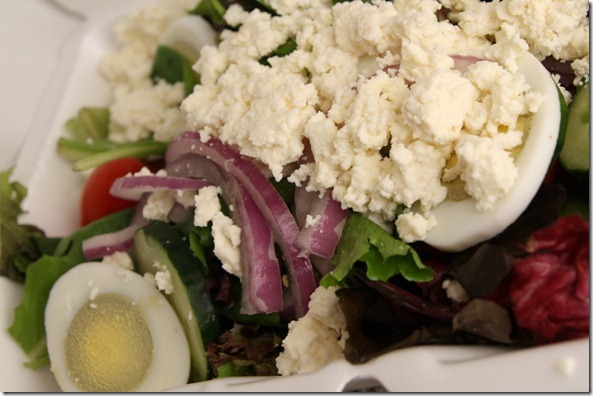 Time to shower away this sweat and get ready for my presentation.   I hope you have a wonderful, wonderful evening.
Thought of the Day:
"Nobody can go back and start a new beginning, but anyone can start today and make a new ending." – Maria Robinson