Okay – this might be weird… But does anyone really love the smell of hot dog?  Not the kind that go in buns.  But hot dogs.  As in, toasty pets.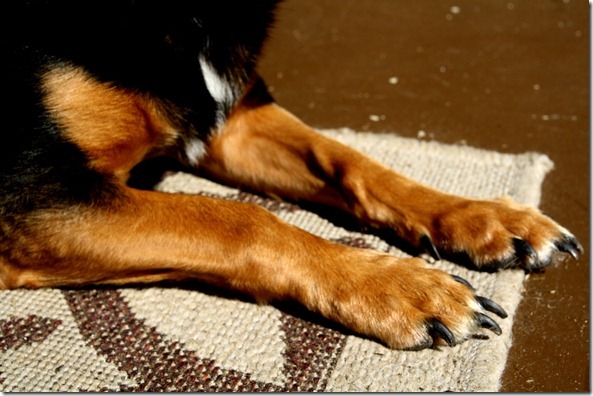 James smells like Fritos when he gets hot.  When I get hot, I smell l like old socks.  No fair! 
(And yes – James needs a nail trim.  But a nail trim involves lots of screaming, hollering, and thrashing – so I put it off as long as possible.  Looks sweet as pie.  Becomes vicious when the clippers come out.)
On that delicious note… LUNCH.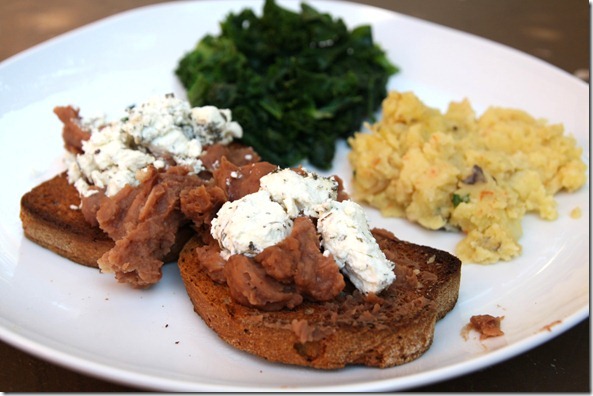 I'm lovin' refried beans on toast.  Especially with creamy goat cheese on top.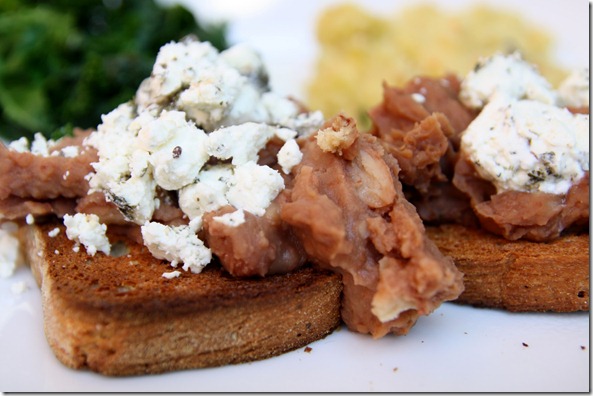 With steamed greens and leftover mashed potatoes:
Time for Girls on the Run!  But first… I wanted to pass on Molly Barker's (the founder of Girls on the Run) blog, www.MollyBarker.com.  I really love reading Molly's thoughts and adventures – she travels all over the country very frequently for GOTR events.
And I also wanted to link to this great movie, which Molly and many others have recently blogged about.
I haven't had an opportunity to catch the entire movie yet, but I hope to soon – the trailer is so intriguing and inspiring.  Anyone gotten a chance to watch it?  Thoughts?