This afternoon, I headed out to the Southern Women's Show.  I've never been to an expo like this before.  There was lots of estrogen in the air.  Lots of shopping.  Lots of gadgets and gizmos.  Lots of cats paraphernalia.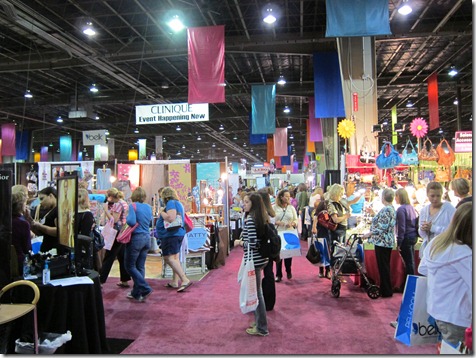 It was a little overwhelming!  I saw women dragging SUITCASES filled with swag.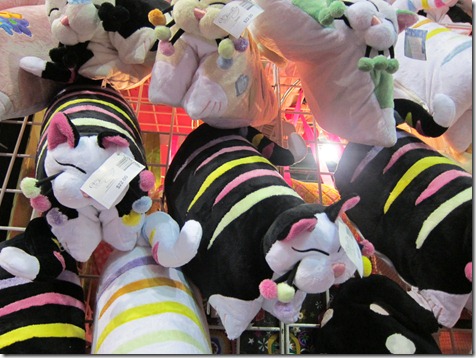 I only got sucked into one display – the crystal rings – and walked away with a pretty green and silver ring.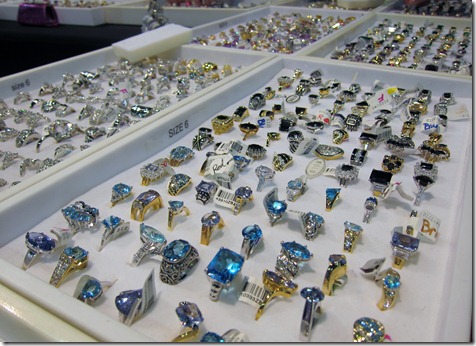 Now, I wasn't there to shop – I was at the show to sit on a panel about cyberbullying for The Balancing Act, a Lifetime morning television show.  Although our segment wasn't aired live, it should be shown on the show sometime soon!
Also on my panel:  representatives from Girls on the Run, the local news, the sheriff department, and the Internet monitoring software TrueCare.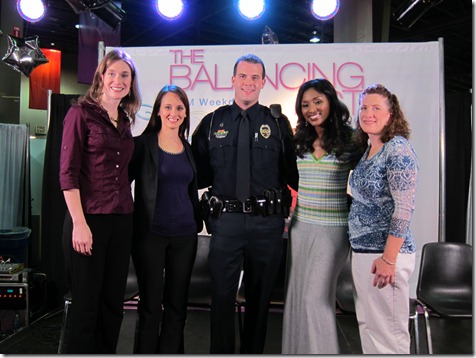 I was there to discuss Operation Beautiful.
Nearly 42% of students report being cyberbullied.
Girls are twice as likely to be cyberbullies than boys. <—Interesting.
Four out of ten middle schools have had their passwords stolen and had a classmate imitate them online.
Even some of my Girls on the Run girls have told me that they've been harassed online… and they're only 10!  Although 'traditional' bullying is, of course, still a big problem in schools, the saddest part about cyberbullying is that kids can never really escape their tormentor, and the ramifications of cyberbullying can be just as serious as punches.
I enjoyed sitting on the panel because everyone focused on solutions to cyberbullying instead of harping on the problem.  The police officer discussed how there are firmer laws in North Carolina that protect students, and I suggested using Operation Beautiful as a sneaky and anonymous way to spread positivity in schools and give students hope. 
I was intrigued by the TrueCare product.  It's a software that monitors children's social networking accounts and alerts parents when one of 500 'special' keywords are mentioned, like "beer" or "slut."  As someone who doesn't have kids yet and only knows what it felt like to fear my mom reading my diary (which she never did, that I know of!), my first reaction was that the program was creepy.  But then I realized how much interaction goes on online and how parents could never really stay on top it otherwise.  I'm still not sure how I feel about it, but I know it's certainly helped lots of parents and kids.
Question of the day:  What do you think of computer monitoring software like TrueCare?  Good way to monitor kids' online activity or slightly creepy?