If fun is gauged by how empty my wallet is and how black the bottom of my feet are (stupid heels!), then we had a pretty awesome night.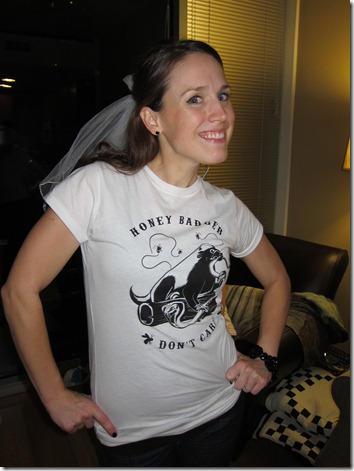 The very best part of Nicole's bachelorette was our matching Honey Badger shirts, which were a HIT at the bars.  Nicole's was white and matched her veil.  The rest of the girls wore pink shirts.  I bought them in bulk from $6 Shirts.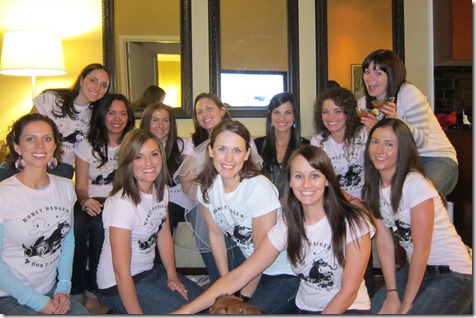 Don't know what the Honey Badger is?  Well, let me illuminate you!
I definitely danced around the bar like the cobra, yelling, "Get away from me, get away from me!"
Before our festivities out in Uptown Charlotte, Kelly put together a lovely pre-party with snacks and cocktails.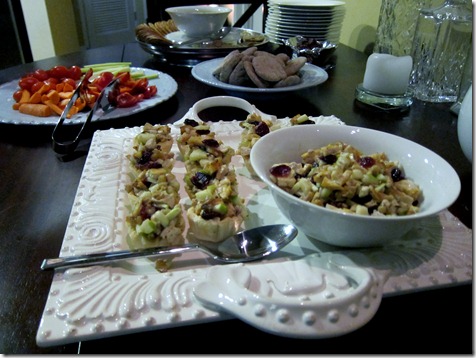 Everything was delicious, but my favorite was this coffee cocktail.
1 shot Frangelico
1 shot soy creamer
Fill to the top with chilled coffee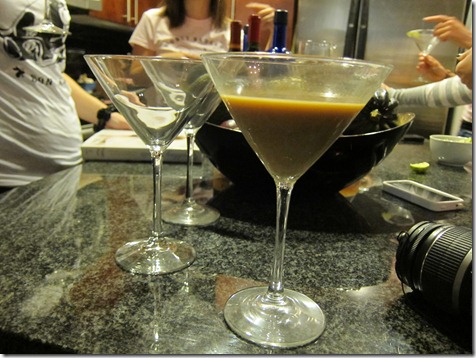 As you can guess, a wild night ensued.  I love bachelorettes!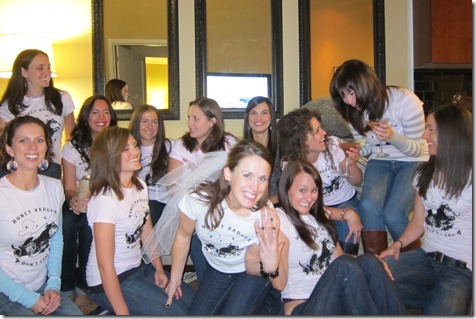 The boys (meaning Nicole's Isaac and the Husband) have been in Asheville all weekend celebrating Isaac's bachelor party.  It was fun to do the parties on the same weekend, but I miss the Hus!  Glad he's coming home today.
Woke up to an empty, quiet house and made some breakfast: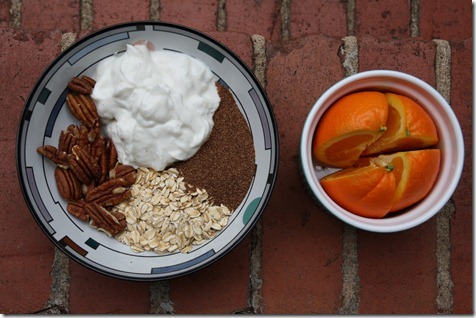 In the mix:
Greek yogurt
Raw teff ("What the eff is teff?!")
Raw oats
Pecans
And an orange on the side.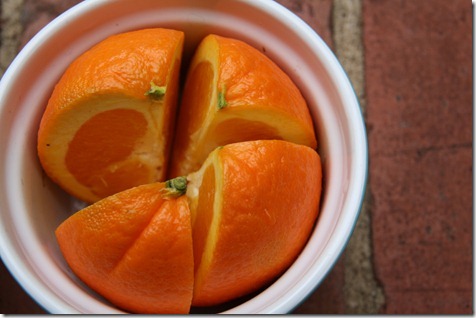 I need to pull my life together today.