Tonight, Katy and I made the trek to Asheville to see Ashley.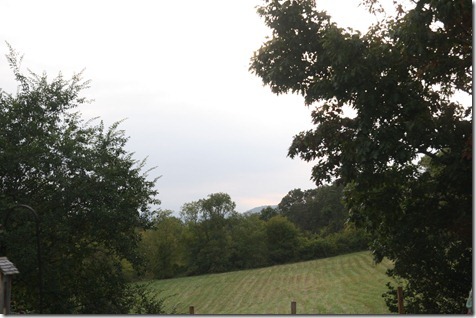 Our poor friend was in a horrible cycling accident last week and was just discharged from the hospital.  She's been blogging about her journey, but basically, she shattered her pelvis and had a severe concussion.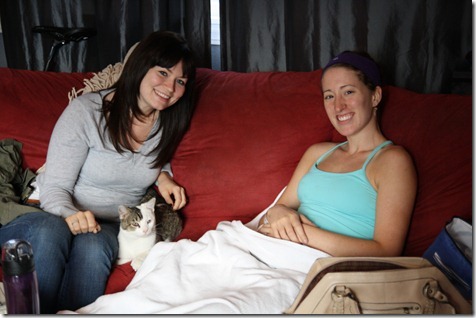 Honestly, I didn't realize how close we came to losing Ashley until I saw her.  This was no little bike wreck.  Breaking your pelvis in three places is a big, big deal.  And I'm reminded how often I take basic things like the ability to walk and go to the bathroom by myself for granted… I really shouldn't!  Our health is so precious. 
I'm just glad that Ashley survived the accident… I know that Ms. Ironman will bounce back.  She just needs time to heal and recover.
So, what gift did we bring Ashley?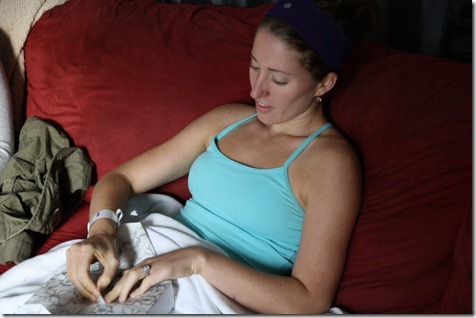 A Kindle!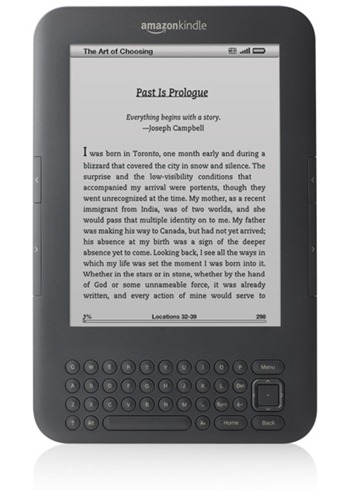 A bunch of Ashley's blogging buddies from Florida (we all used to live in the Sunshine State together) pitched in to buy her the gift.  A big thanks to Katy, Meghann, Megan, Kelly, Callie, Ryan, and DadHTP for contributing!  Ashley really, really loved the Kindle.  I immediately set her up with her first books – The Hunger Games series.
Although Ashley has a long road ahead of her, she has her husband Richard, her supportive friends, the online community, and her furkids to help her through.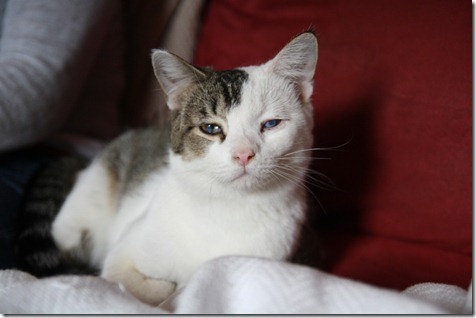 Isn't Charlie the cutest?  He's blind but is a good snuggler!
On the way to Ashley's, Katy and I grabbed EarthFare hot bar: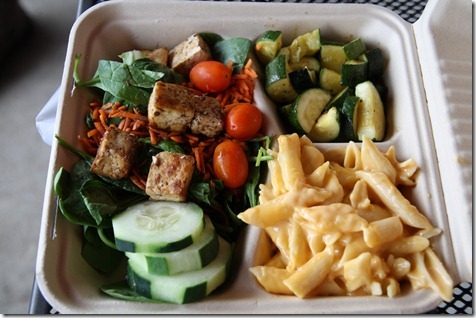 Salad, tofu, mac and cheese, and veggies.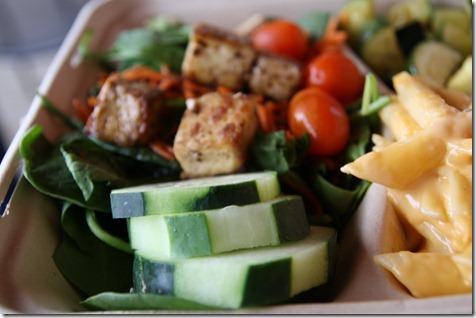 And two delicious molasses ginger cookies.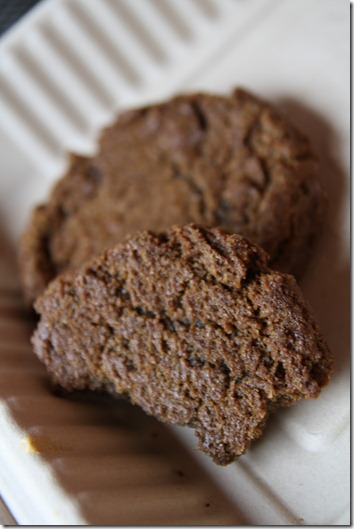 Must get to bed!  10K race in the morning!