I slept for 12.5 hours last night.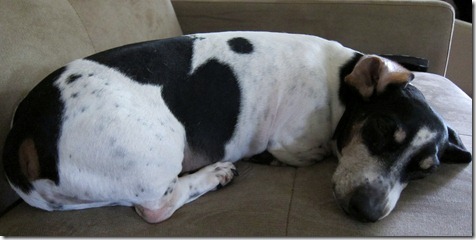 Perhaps my epic sleep sesh was due to all the fun I had on Saturday.  I woke up and ran a 10K race, braved a women's show and sat on a panel about cyberbullying, and partied until 3AM for Nicole's bachelorette.  AKA I behaved like I had the energy of a teenager again.  And paid for it dearly.
Every night, I pray that I'll wake up to more autumn weather!  It's been so cold here and I really don't want to go back to steamy hot temps anytime soon.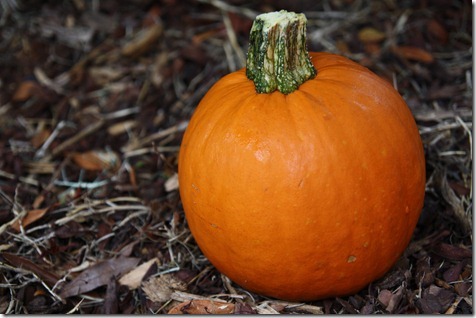 In fact, I have the heater on!
And, of course, colder temps require warm breakfasts.  I did some experimenting with teff today.  The package recommends using it as a hot breakfast grain, so I gave it a whirl with some Irish style oats.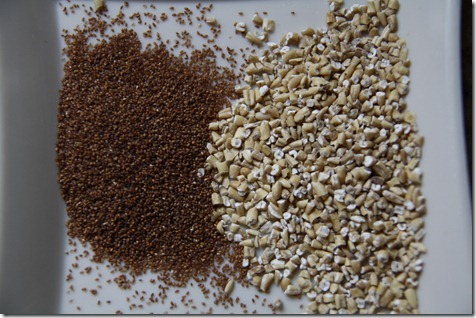 I was a little surprised when I opened the oats container and saw they weren't 'normal' oats.  Whoops.  And this brand is actually known for being contaminated with gluten – double whoops.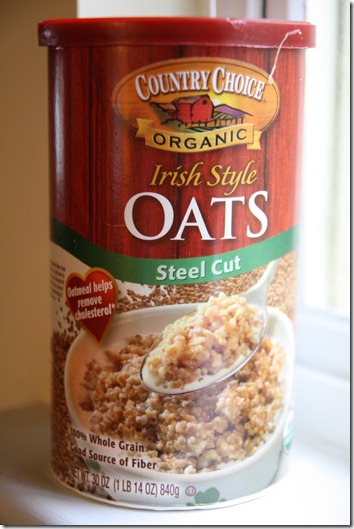 Good thing I wasn't too crazy about the Irish style oats!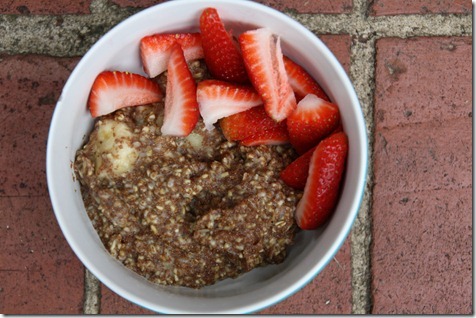 On the stovetop:
1/4 cup teff
1/4 cup Irish style oats
1 ripe banana
1/4 cup water
1/4 cup soy milk
I let everything simmer for 10 minutes and then scooped into a bowl with some strawberries.  It was tasty, just not amazing.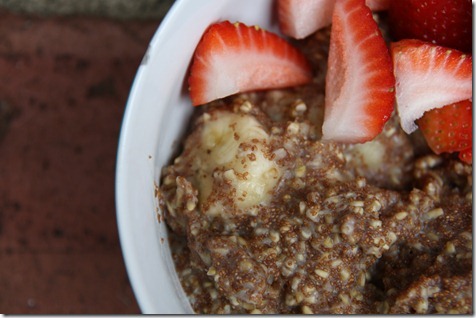 Time to catch up on work.  My work To-Do list is a mile long!