A year ago, the Husband and I were apartment hunting in Charlotte.  We thought we had an appointment to see a place but were pretty confused when we knocked on the door and the tenant – not the landlord – answered.  We had screwed up the appointment time!  Lynn offered to show us around the place anyway.
What began as a mistake ended up being a rather serendipitous meeting.  I mentioned Operation Beautiful, and Lynn told me that her sister had just committed suicide after a long battle with bulimia.  We ended up hanging out and drinking wine, discussing her sister's past and how Lynn could help others in a similar position.  And, of course, we rented the house.
Tonight, Lynn's dreams became a reality with the Sip and Savour Art Gallery Crawl for the National Eating Disorders Association and Melissa's Voice.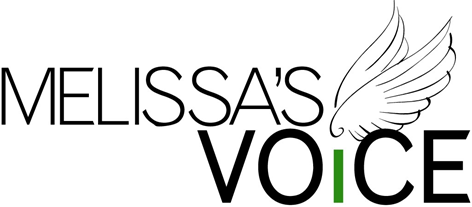 The crawl went through eight local businesses and ended at my favorite coffee shop, FABO, where I was on hand to sell and sign copies of the Operation Beautiful book. 
Nicole told me to make my 'author face.'  Apparently my author face looks like the duck face…
Telling people about the Operation Beautiful movement and selling the book  was so fun.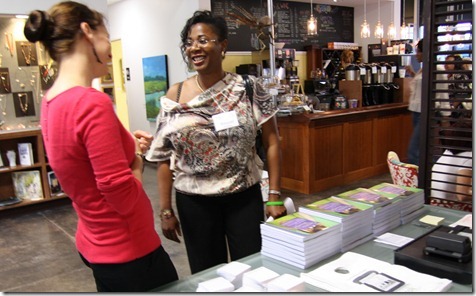 And the event was a smashing success – FABO was PACKED with supporters of NEDA and Melissa's Voice.  A very powerful evening, indeed.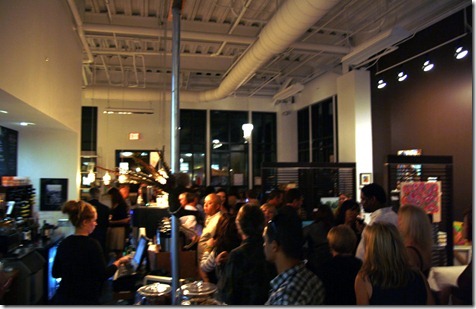 Not sure of the final number, but thousands were raised for the foundation by supportive Charlotte residents.  I'm so proud of Lynn… she turned something so horrible and crushing into something positive and uplifting.  That, my friends, takes serious heart.  And dedication to the cause.
I dog tired by the time I left.  Happy, but beat.
For dinner, I had a refried bean and zucchini enchilada, prepared per these general directions.   Other snacks included a sunflower butter sandwich and a big bowl of cereal <— after the triathlon, I was craving carbs!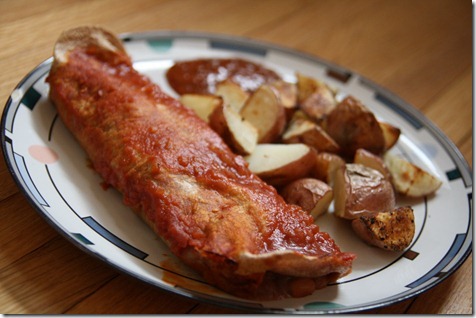 The zucchini were special – BABY zucchini!  So much crispier and fresh than the big boys.
Have you ever seen a cuter vegetable?  Me neither!
Time for bed – I've got another tri in the morning!