I am trying to cut back on the java.  It is rough.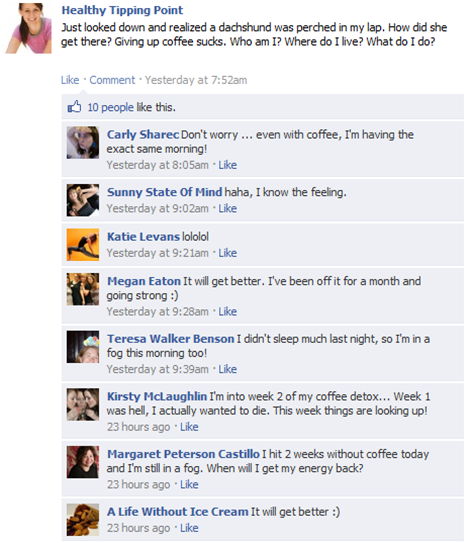 Although I have numerous 'quit techniques,' the one thing that's been getting me through has been green tea, which does have caffeine in it.  I think of green tea as my nicotine patch. 
Anyway – I've received numerous requests for a step-by-step tutorial on how to steep green tea.  The key, of course, is the tea to water ratio.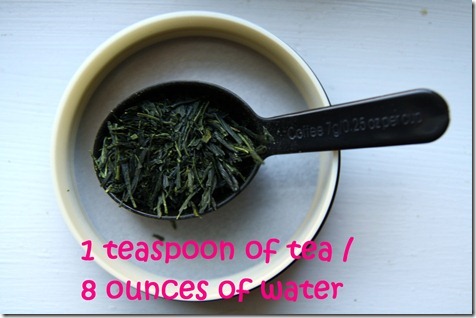 You'll want to use 1 teaspoon of tea for every 8 ounces of water.  We like Gyokuro Imperial Green Tea.
First, bring your water to boil.  I use an electric kettle (best invention ever) that is 48 ounces in size, so I use 2 tablespoons of green tea (6 teaspoons = 2 tablespoons). 
Once the water boils, you want to remove it from heat and allow it to cool off a bit.  I usually give it a minute or two.   Scoop the tea into a tea pot, pour the water on top, and cover it with the lid.  Please, for the love of all that is holy in tea-land, use a tea pot.  I promise it will make your tea taste better.  <—My British Husband has brainwashed me.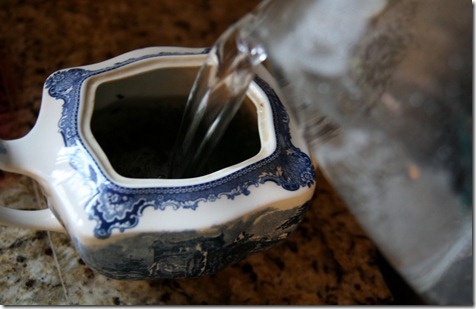 Let the tea stand for 45 seconds.  Yup!  That's it.  Otherwise, it becomes too bitter.
You'll need a strainer: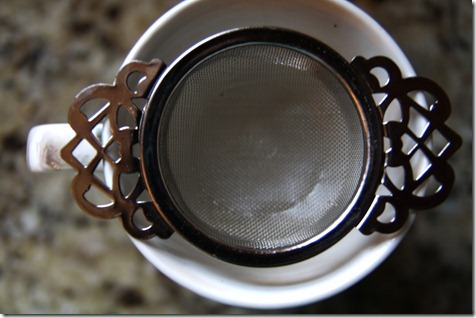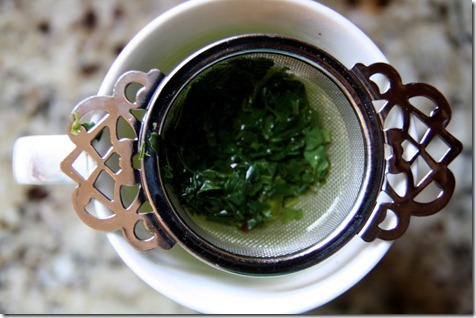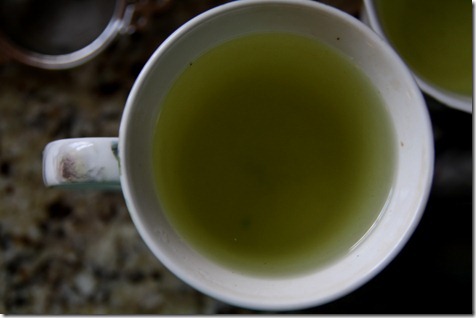 After I make two small cups, I pour the remainder of the water into an iced tea jug and refrigerate it to create iced green tea.  I also tend to reuse the leaves to make another 48 ounces of tea to fill the iced tea jug to the top.  I'm guessing this second batch of green tea isn't as 'powerful' (antioxidant and whatnot-wise) but it tastes fine, especially iced.
I had my tea with an epic Grilled Banana Sandwich: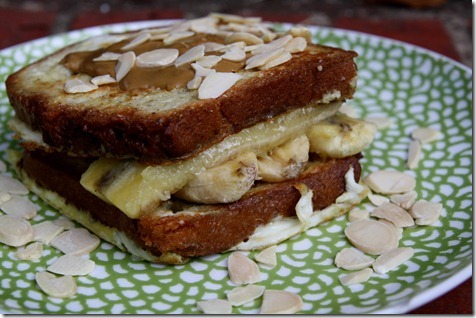 Smeared with sunflower butter and topped with almonds.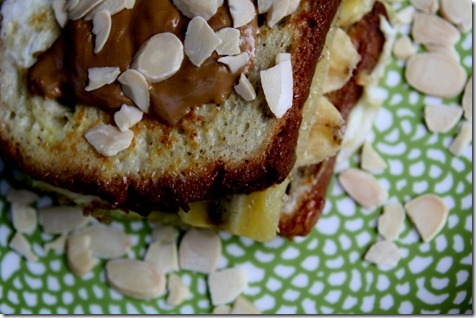 Well, on that note, I'm off to slam another ten cups of green tea and get some work done.
Have a great Thursday!