Our friend Isaac brought over dinner… and in exchange for laundry machine access.  Fair trade, if you ask me!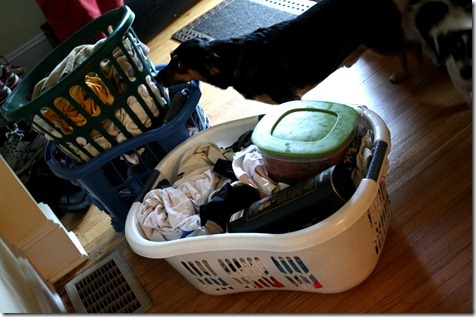 Especially when your dinner involves the infamous Mmmm Sauce!  Does Nicole know me or what?  She sent over her laundry-toutin' man with a delicious cabbage, tomato, chickpea, and quinoa stew and instructions to smear Mmmm Sauce on top.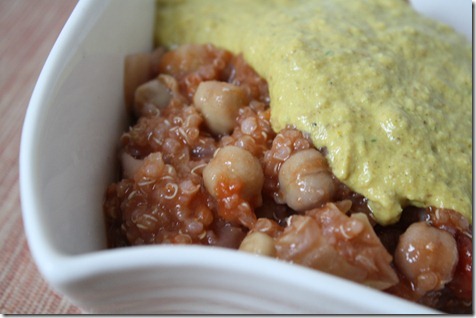 I promise… I'll get her to post the recipe – this stew was amazing, and I bet it would freeze well.  
We actually ate it cold, not hot, because our air conditioning is kaput.  Not having to turn on the oven tonight was so nice!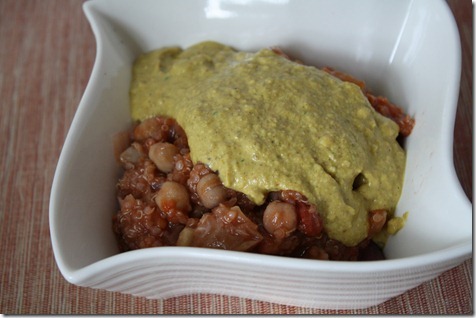 So, my Sunday involved lots of writing and a little yoga.  I walked into the early class that my friend Jen was teaching, and you should've seen her face!  She looked like she was seeing the Ghost of Yoga Past.  Heh.  But I have really missed practicing – I go through starts and stops with yoga all the time – and I want to take it up again. 
It was 90 minute hot class and boy, it was hard.  Jen is a tough but really amazing instructor.  My legs were quaking during a few positions.  I definitely walked out for air and water, too!  Whew.  But it hurt so good, you know?  Yoga is just so calming.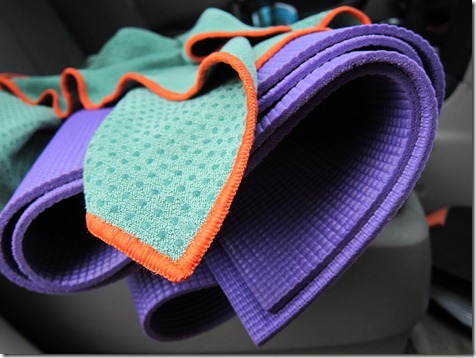 I shall be back, yoga.   Just you wait.
Anyone else squeeze in a restorative yoga session this Sunday?  It's such a relief to take a great yoga class, you know?