After a whirlwind weekend of travel, fun, food, and meetin' and greetin' at the Healthy Living Summit…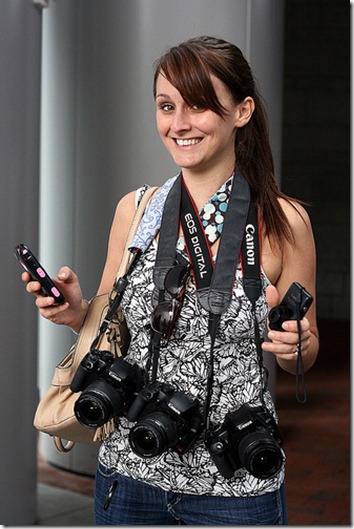 (Source)
…It sure feels good to be home!
The question on all my blog friends' lips this weekend was, "How do you like Charlotte?"  The answer:  Charlotte is amazing.  I've lived in four major cities (Miami, Orlando, Pittsburgh, and now Charlotte) and the Queen City is, without a doubt, my favorite.  It's not too big; it's not too small.  The cost of living in (relatively) low.  It's so green and lush.  People are so friendly. 
I'm glad we landed in Charlotte.  We never plan to move again!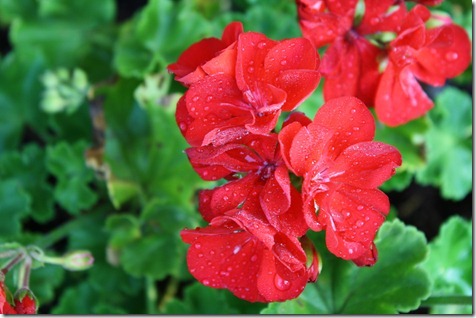 Time for breakfast: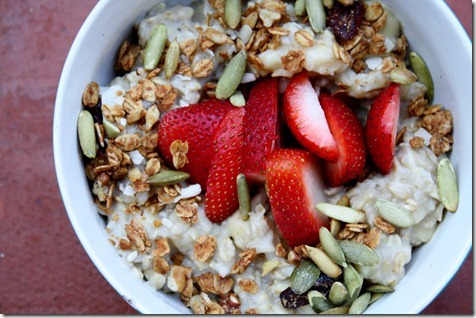 On the stovetop:
1/2 cup oats
1/2 cup almond milk
1/2 cup water
1 very ripe banana (added towards the end of cooking)
Topped with granola, pumpkin seeds, and strawberries.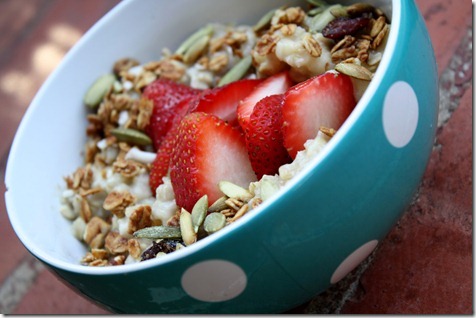 I can't remember the last time I made oatmeal – too hot for the summertime! – but I was really craving it this morning.  Perhaps this means that cooler weather is just around the corner?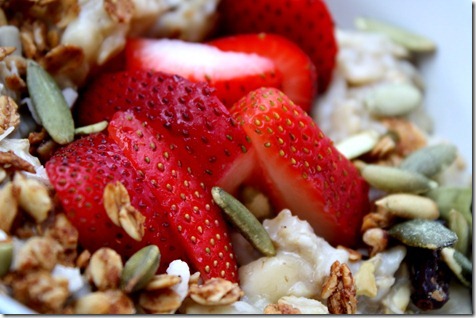 On the agenda:  Run.  Buy puppy food.  Work.  Clean!