When I left for Philadelphia on Friday, the Husband promised he'd pick me up from the airport on Sunday and take me out on a dinner date.  I think he knew I'd be sad to leave all my blog friends at the Healthy Living Summit.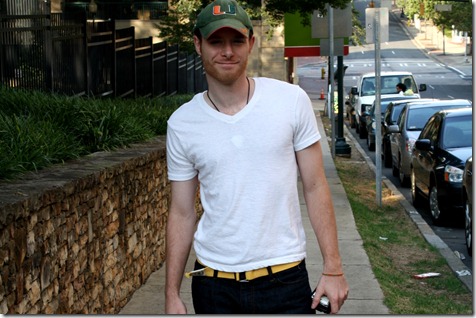 Kristien had a busy weekend while I was away.  He attended a three-day conference about the thyroid, one of his favorite parts of the body (the endocrine system runs a close second).  He was bubbling with fun facts all throughout dinner.  My Husband, the medical nerd. 
I was whisked from the airport to Basil, a delicious Thai restaurant in Uptown Charlotte that I've only gone to once before.
I ordered the Vegetable Delight with tofu and jasmine rice.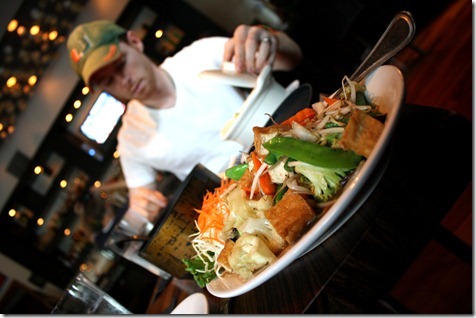 And, boy – was it delightful!  The veggies were crisp, light, and flavorful, not mushy.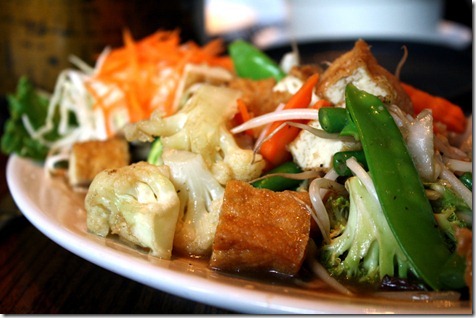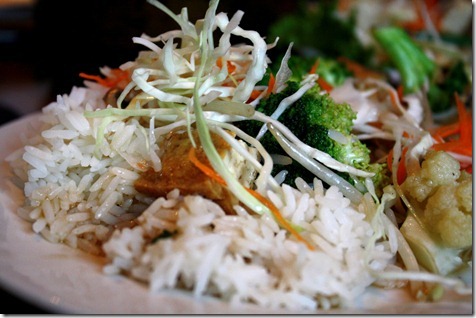 I ate every single veggie on that plate.   Perfect meal, perfect date, perfect conversation.
Guess who else was particularly excited to see me?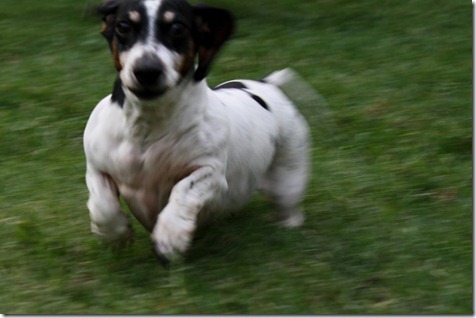 My little bullet!  We're cuddling on the couch, and I'm sipping a tea.  I love to travel, but it always feels so good to come home.
Oh, and I left this little motivation in the airplane bathroom.  Writing Operation Beautiful notes always makes me so happy.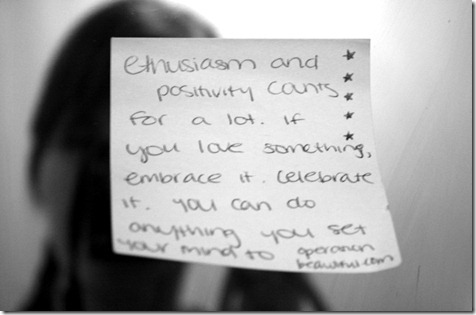 Have a lovely Sunday night!