After a crazy Friday, all I want to day is stay in, read a book, and cuddle with a puppy.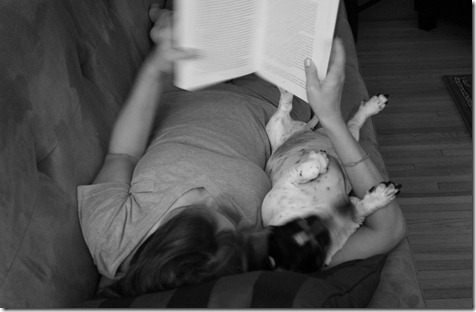 It's going to be a good night.
The Husband was in charge of dinner.  He rummaged through the pantry and located an amazing grilling sauce by Country Chef (Ashley gave me the bottle as a gift!).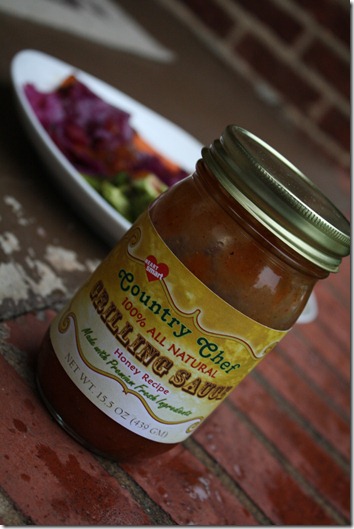 Whoa.  This honey-infused grilling sauce was pretty amazing.  We actually waited until the veggies were cooked and just spread it on top as a sauce.  It was very, very good – can't wait to see Country Chef in more stores!
With an Amy's gluten-free and vegan burrito.  Honestly, I was expecting this to be less-than-yummy, but it was good, too…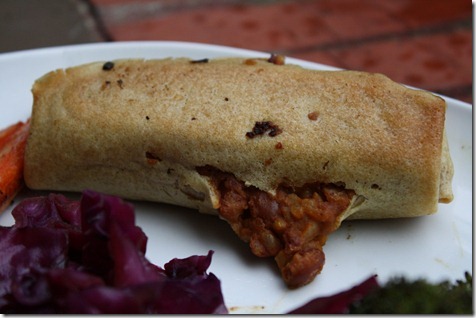 Especially when I smothered the burrito in Country Chef sauce!