This month's blogger book club book was:  The Help by Kathryn Stockett.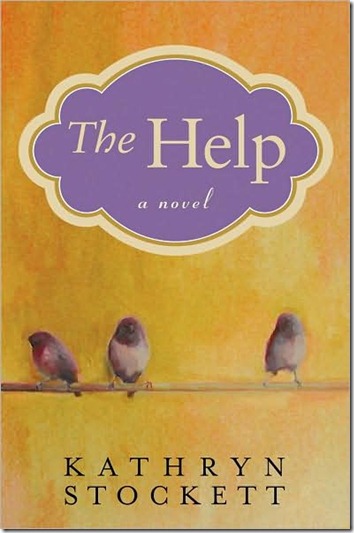 The Help is a story of a book-within-a-book.  Skeeter, a 24-year old living in Jackson, Mississippi in the 1960s, has big dreams of becoming a writer or editor.  She is struggling to find her identity in a world in which young white women are expected to marry well and keep house – not work.  Skeeter begins to question other aspects of her world, including the strange reality of black maids lovingly raising white children, who grow up to be their new racist bosses.   The Help includes two additional perspectives:  "Aibileen Clark, a middle-aged African-American maid who has spent her life raising white children, and who has recently lost her only son; and Minny Jackson, an African-American maid whose back-talk towards her employers results in her having to frequently change jobs, exacerbating her desperate need for work as well as her family's struggle with money."  (Source)
I really, really loved The Help.  I thought it was a great look at racism in the South, as well as feminist issues in the 1960s. 
For book club, we decided to go see The Help movie, which just came out.  Our book club took up an entire row!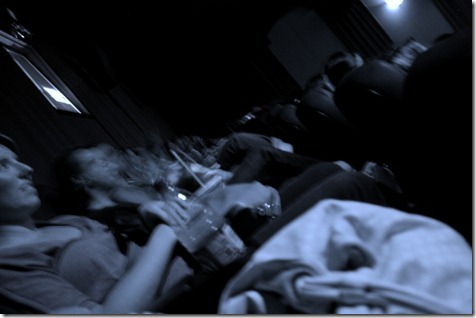 I always think books are better than movies, but it was fun to compare our visions for the characters.  The portrayal of Hilly was spot on.  But – I thought The Help actually whitewashed many of the Civil Rights issues.   I guess they were going for a PG-13 rating.   I could tell the pre-teen girl sitting next to me was a little bit confused about WHY the maids were so reluctant to talk – in the book it's clear they will get robbed, beaten, jailed, or murdered for talking about their white employers, but they kind of glossed over it in the movie.  Good teaching movie for parents, though!
After book club, we hit up Pinkberry for froyo.  I've never been to a Pinkberry before so I let the teenage boy behind the counter put together this creation:  salted caramel frozen yogurt with salt, caramel syrup, and health bar.  Holy yum!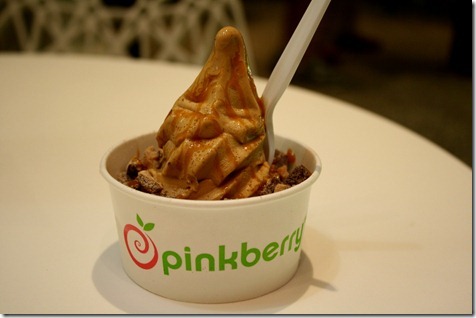 I love book club because it's like a built-in date night with friends!  Sometimes, the work week passes by so quickly that I don't get an opportunity to hang out with my Charlotte friends as often as I would like… Book club ensures we'll hang out at least once a month.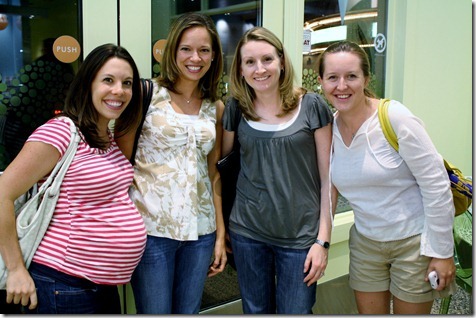 A very pregnant Brittany let me touch her tummy – I've never touched a bare pregnant belly before.  Pretty amazing to think there's a person inside of her.  It kind of blows my mind, actually.
Our book club book for September is One Day by David Nicholls, if you'd like to read along, too!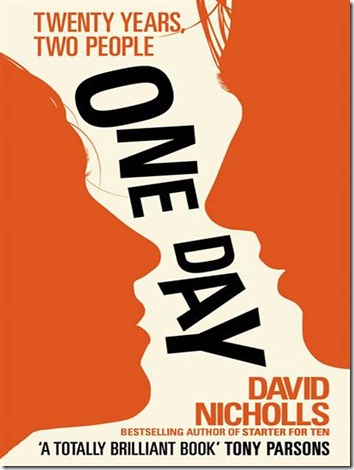 I got home VERY late, crashed in bed, and woke up late, too.  Ugh!  Yogurt and raw oats, to the rescue.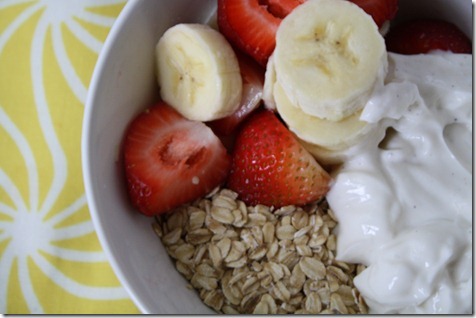 In the mix:  Greek yogurt, raw oatmeal, banana, strawberries.  And loads and loads of coffee.  Breakfast of champions.