I had a very "WHOA" kind of day.  Lots and lots of action packed into just a few hours.  It's not even 10 PM and my eye lids are already so heavy – it's definitely going to be an early night.
Let's see – I worked at the clinic this morning, and then escaped for an awesome 1,000 meter swim.  I did lots of visualization during the swim, prepping myself for Sunday's race.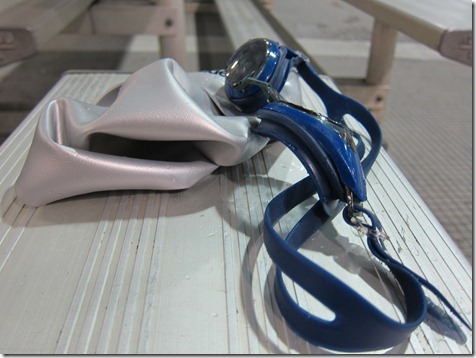 Pool was quiet today – I had my own lane for the first time in weeks!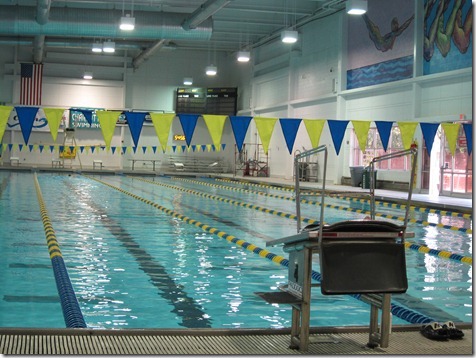 Post-swim lunch of hummus toast + corn relish and a spinach salad.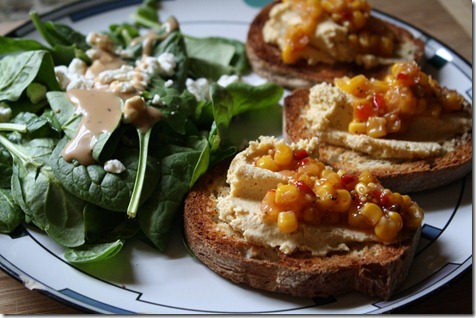 I did some chores – I have a new chore technique to tell you about soon! – and then I buckled down and wrote my face off.  I had a minor panic attack last night, thinking about how much work I still need to do on my book (due in September), so it felt really good to get so much done today.
I sat at Starbucks for so long, I ended up doing yoga in the bathroom.  My back was killin' me.  Triangle pose, what what.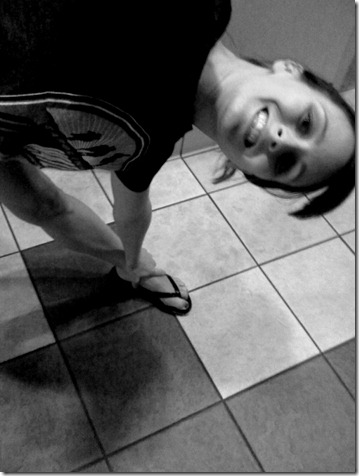 Sugar helped, too.  I also had a handful of cashews.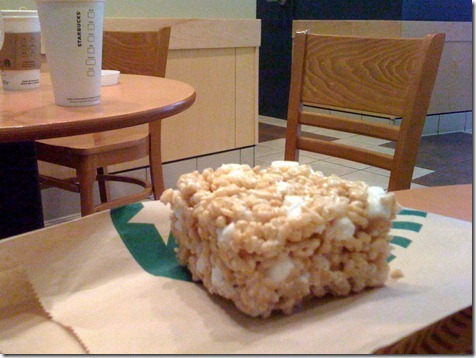 And last, but not least, I somehow rustled up the energy to prepare this amazing dinner (if I do say so myself, hah).  I'm taste-testing recipes for the Healthy Tipping Point book, so I can't share too many details about this meal – but it was quinoa with secret sauce, secret tempeh, and steamed broccoli.  Got thumbs up from both the Husband and my father-in-law.  Score.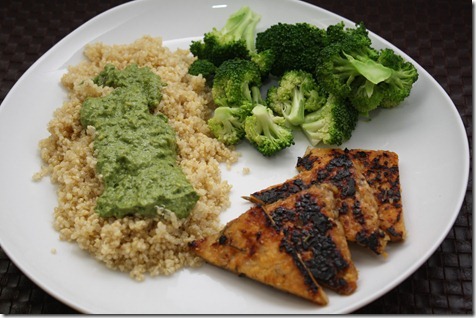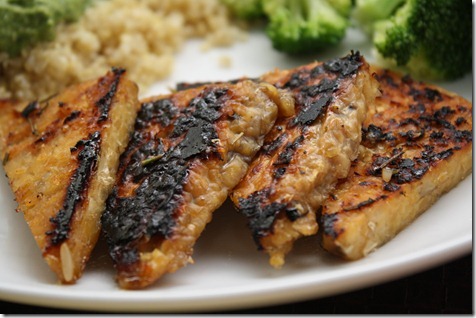 If you'll excuse me, I'm going to go face plant in my bed.
PS – 10 Personal Questions was SOOO much fun.  I loved reading everyone's responses.  I might make it a regular feature!  Will announce the winner when she gets back to me.